The Longest Night - Episode 13
See all episodes here »
Welcome guys to the episode finale. Let's see who guessed right..
We got home and during the drive in, my heart beat was on a different frequency. How do I put him down when he makes advances towards me. I was ready to lock myself in the room and not see his face till morning as I was going to insist I don't want to share a room. Eventually we got into the house, the sitting room was small but beautifully furnished with a set of sofas and a centre rug which complemented the brown blinds.
"Welcome to my humble abode" . Yemi said with a smile on
"It's so lovely". I muttered. I was surprised I could say that much .
" I know you are beat, I would lead you to the room and get a T-shirt and short to change into for the night".
He led the way and stopped at a door. He opened the door to a lovely room which I guess was the guest room cause it was devoid of his personal effects.
He stepped out and returned with a T-shirt and a short.
"I would give you some time to freshen up while I do likewise". He said as he stepped out of the room.
I tried to get out of my dress but the zipper proved stubborn refusing to bulge. I need help
All episodes of this story can be found here >> https://www.ebonystory.com/story/the-longest-night
. What do I do? Either I sleep in this dress or go find Yemi to assist with the zipper. I walked out of the room and stopped at the sitting room, he wasn't there. I called out for him, I heard his voice from the room close to the sitting room. The door looked so big and scary to knock on. I summoned up courage and knocked.
"Please I need help with my zipper". I muttered.
He opened the door shirtless, I saw his properly toned abs and neatly structured six packs, I was flustered and swallowed some saliva. He gesticulated by using his finger to tell me to turn around.
"Huh". I said finally recovering from the perfect sculpture before me
He smiled.
"Turn around". He said.
I turned around and immediately the zipper approached my bra, I walked away briskly and into my room
"I can handle it from there. Thank you". I said as I walked away.
Some minutes later, I heard a knock on the door. What did he want? Why was he knocking? It was past 11pm. I ignored at first and on the second knock I responded.
"Yes"? I answered.
"Sorry to disturb you, but if it isn't a bother, was wondering if we could pray before we go to bed ". He replied.
Did he just say pray? This was surreal. Uzor never suggested we prayed all through the years we were married. I had to practically beg for us to pray.
"I would be out shortly". A puzzled me replied.
The fellowship was short and precise. We studied Matthew 6:25-34 and said a prayer and afterwards we said goodnight and went to bed.
The tappings on the door startled me from sleep, I glanced at my phone to check the time. It was 7.00am. I jumped up, disoriented and surprised I slept till that time. I heard the knock once again and walked towards the door. Opening the door, I saw Yemi almost dressed for work.
"Good morning. I'm sorry I woke you up, I would be leaving for the office soon and prepared breakfast. You can stay in and rest".
"Good morning, I'm sorry I slept till this time, would shower and be out of your hair in no time". I said almost shutting the door.
"Relax Sinach, please don't be in a haste, take your time. I would show you where to leave the key for me". He said.
I simply nodded. That didn't stop my fire and brimstone dressing up. I was out and ready to leave in 20minutes.
"I'm ready I said when I met him at the dinning table".
He smiled as he raised his head from his breakfast of pancakes, sausage and a cup of juice.
"Please sit down, I made you breakfast". He said
"It smells good. Is that banana I perceive"?
"Yes, I guess you like banana flavoured pancakes but my fingers are crossed"? He smiled as he stood up to serve me.
I took a first bite and it tasted like sin; inviting, tempting and sweet. I had a foodgasm. It felt good having breakfast made by another person other than myself.
"This is pure sin. It's so nice and yummy. Hmmm, you'd have to share this recipe with me". I said
"It's my secret recipe to woo you to stay with me forever". He replied
He had on a naughty smile. This decision is going to be difficult. I can't bear to see anyone hurt.
Tummy filled, I went back to pick up my bag and shoes. He looked so handsome in his suit. I felt like rushing into his arms and kissing him but I refused to be encouraged by my budding lips.
"Come give daddy a hug" he teased with his arms open wide.
"Who's daddy" I replied with a smirk on my face as I tried to walk past him and away from his hug. He simply pulled me into his arms and I was enveloped in his manly musk, his lovely cologne and his warm embrace. He kissed the top of my head
"I wish we can stay here forever" he said
It almost slipped out, I almost said "me too" but caught myself. He refrained from the embrace but I wanted to run back and hold him so tight because he was like a shield and a pillar I could lean on.
Back home, I ran into the house to change and rush down to Uzor. Arriving at Uzor's house, I met him and his physiotherapist working out. I simply smiled and waved. He waved back and his face brightened up when he saw me.
I walked into the house to tidy up and also make food. I was gradually diffusing into this routine and coming back to the Uzor's house was becoming a norm.
It's been over 3 months since Uzor returned from the hospital and determined to start my life and learn to love again I said yes to marry a man my heart choose over and over again.
On Saturday September 15th, I was beaming with smiles as I walked down the aisle for the second time, this time with my daughter throwing petals in front of me and Dera returning as my chief bridesmaid. I didn't want another ceremony, a simple and intimate ceremony would have sufficed, but he insisted we celebrate an opportunity to love and be loved. I totally agreed.
Seeing his face insight as I moved down the aisle, I was relaxed and happy. The days of crying and regret seemed like a decade ago. This was a new era, a new beginning and a new forever.
We exchanged vows and when the pastor asked
'do you take this man to be your lawfully husband'
I said YES without hesitation never taking my eyes from his as we made the promise to be together forever. When the pastor asked him to kiss the bride, that very moment, I gave him my heart, body and soul.
At the reception, I danced, I know my body would remind me later but I didn't care. I was too excited to keep it in.
When it was time to slow dance, the DJ played my favourite song 'Perfect' by Ed Sheeran. We swayed to the rhythm of the song and was simply lost in each other's arms.
He whispered in my ear
"I'm forever yours, you're forever mine Mrs Adewale"
With that, he kissed my lips and I kissed him back. The butterflies in my tummy fluttered but I wasn't going to stop them or curb my feelings anymore. I put my arms around his neck and kissed him some more. The screams from the crowd made us stop.
"We would continue this later". He whispered.
I bit my lips like a teenager who was told by her crush that he likes her too.
I looked around and I saw everyone so happy, it was contagious. Ada was running around with Yemi's niece and nephews. Aunty Tina sat beaming with smiles as she chatted with her husband. Dera was somewhere busy entertaining guest. It was a lovely ceremony.
THE END

P.s What about Uzor you might be wondering?
Flashback to the day I got to his house after spending the night at Yemi's, as I dusted and tried to tidy up his room, I opened his wardrobe to fold in some laundry when I stumble upon a file titled "Chioma". Curiosity caught a grip of my fingers as I picked up the folder and decided to flip through. It turned out that Chioma actually filed for divorce and not Uzor as I was told and made away with some of Uzor's money. That wasn't the icebreaker, it turned out Uzor has a child with another girl during the time he divorced me and married Chioma. He didn't tell Chioma, she got to find out on her own. I was uninformed about this new development.
I guess the lies never ends with him. I guess he wasn't a changed man after all. As I indulged in my thought. His phone chimed with a notification. I never snoop but Uzor made it difficult to stay upright. I picked up the phone and found series of text messages between him and Chioma. He was begging her to return to him and they could work out their differences. He also stated in the text messages that he wasn't interested in getting married to his baby mama.
"You weren't meant to see that" He said as he walked into the room on crutches. He saw the file and phone in my hands and he could deduce what I was staring at.
I was transfixed and with my mouth agape, I stared at him.
"I can explain Sinach" he said
"Go on Uzor. Explain to me how you were taking advantage of me just before your bride returns". I replied almost screaming and close to tears.
He started to say something but stopped talking. He put his head down, ashamed of his actions. I walked out of the room. The relationship that would exist between us now is strictly for Ada and nothing else. The extra help I rendered is over and I was done trying to see good in someone who was pure evil and selfish.
If Uzor didn't show his spots would I have said yes to Yemi? My heart was ready to be married to Yemi, let's say I had cold feet and needed a familiar territory before I plunge into a new terrain.
I ran out of the house and dialled Dera who was ecstatic by the news and was quick to give the 'I told you so' remarks.
It might have taken more weeks before I said yes to Yemi. I wanted to be sure. I prayed, fasted and asked friends to intercede on my behalf. I felt peace when I thought of Yemi. I had peace when I see him.
The day I said yes to his proposal, was the happiest day of his life. He was ecstatic, exhilarated and so happy. I felt loved and I loved him.
The day I met his family was memorable, I envisaged a relative hating my guts for no reason as Uzor's relative hated me but all I received was love all through.

Read " The Robbery Attack " by the same author ( Nancy Eseosa )

. I felt accepted and Ada was accepted. Knowing kids, it didn't take time for them to be friends.
We got married months after I said yes and it was a memorable, intimate event that was filled with dancing, lots of food and joy.
From the bottom of my heart, I wish Uzor well. Last I heard, he became a drunk and his health dwindled. His mum called several times to plead on his behalf. Dera called her a selfish witch, all I did was smile and gently let her down and emphatically state I wasn't coming back to her son. After several failed attempts she gave up and simply prayed for me.
Here I am after 7 years of torture both emotional and physical, finding a chance at love again. Reclaiming my life I thought I'd lost and gradually finding a pace at life. This transitioning and life altering event started from one night, The Longest Night of my life.
FInally, THE END
Thank you guys for riding on the bumpy ride which turned smooth with me. Writing this book made me feel all kinds of emotions. Some people go through such and I pray they receive wisdom and sense of direction. That being said, Thank you guys for the comments that cracked me up and the immense support.
Please don't forget to Like, share, rate and leave those wonderful comment about what you think of this episode and the story.
New story coming your way soon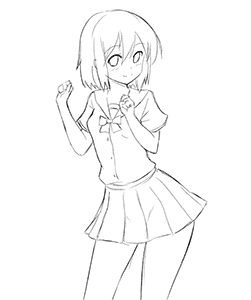 Thank you for reading this story to the end. Am sure you enjoyed it. Please support us by sharing this story to your friends. Someone had probably shared this story to you and that was why you had the opportunity to read it too. Lets continue the cycle. Just one share from you can make us grow bigger. Please don't go without sharing.
Other interesting stories by the same author (

Nancy Eseosa

) ↓
Ebonystory.com
Views (1669)
Likes (17)
Comments (22)
Rating (4.71)