The Curse Of Cain - Episode 10
Fun Night
See all episodes here »
Calvin waited in his study room, looking at the big TV screen on his wall. It was a live meeting with some of his distributors from around the world. The gentlemen on the screen were in a conference room , all suited up, and looking directly at Calvin who was only wearing a T-shirt and some jeans. He was lying on the couch holding a newspaper while looking upwards at the 65'' TV screen.
"So, that was why I killed him because he cheated. Not only did he lie to me, but he also kept my money . This should be a warning to all of you. I have my men everywhere you are and right now I can be anywhere in the world, so as long as you are still interested in this drug business, I suggest you do as I say. I can be a nice man gentleman, but I lack patience. Have a great day."
He said, snapping his fingers and immediately, the screen went off.
"Yes come in." He said outloud as one of his guards, Ruzo came in.
"What is it this time Ruzo?"
"My Lord, it's the lady, she is awake and trying to escape."
Calvin observed his fingers for a while, he needed to get a manicure done soon…his nails were getting to white, this often happens whenever his birthday approaches and he hated it.
"Escape? Where is she now?"
"She is on the third landing."
"Let her have her fun, tell all the guards to stay clear out of sight, even open the gate for her, but let her not see anyone. Let her think she is escaping….infact…" He looked up and said to the TV. "TV, Show me visuals of the third landing."
Just like that, the TV came back to life and Sonia appeared on the screen as she was struggling with her arm and her leg….
The color returned to Calvin's face as he saw her again….he had tried to stay clear of her eversince he lifted her that day
All episodes of this story can be found here >> https://www.ebonystory.com/story/the-curse-of-cain
. even the whole three weeks she sent recuperating at the hospital before being brought home, he never for once went to see her….and seeing her now with almost that identical look with Trista….he couldn't bear to look further.
"Let her take a stroll, let's see how far she goes in the woods this evening. Once she realizes that there is no escaping this place, she will never try it again."
****** **** ****
She threw herself out of the gate . A silent scream escaped her throat as she fell on her shoulder, the pain was overwhelming for her but at least, she was out.

Read " Broken-Broken " by the same author ( Tobi Loba )

. She threw her good arm out to support her body while she tried to lift herself up.
It was too easy , perhaps God was actually looking out for her…
She looked behind her at the mansion she just left behind. Sweat and tears mixed, giving her some eyes burn as she finally knew what it meant to be caught, dead alive and free. Without taking another look, she headed into the woods….
******
The brambles from the tree tore at her cloth and she winced as the cold night breeze tickled her flesh. She was walking so clumsily and going out of breath . Every minute, she would pause to listen before continuing her journey. Leaves crunched under her feet and she totally ignored the pit of dirt embedded inbetween her toes or the sharp pain that lanced through her shoulders. They gave her the strength to keep going. Beads of sweat ran through her back and forehead in torrid waves of emotions, making her hair cling to her delicate skin.
How worried her friends would have been? How worried would Ben be? He must be losing his minds right now…. Ben!
She paused and rubbed her palm together, checking each left finger, there was no ring. She gave off an exasperated sigh and walked towards a nearby tree which she held on to to cry for a while.
Looking behind her she realized she could no longer see the lights of the mansion, that could mean she was already far from there.
Thank God! She felt exhausted, she should relax a bit before going forward she thought and slowly, she lowered herself to the ground.
The stand dropped beside her, slightly missing hitting her leg, for which she was grateful. Then she leaned against the tree as she started feeling dizzy just before the darkness enveloped her.
***** **** ***
So Mandy-Princess was close to what i had in mind...
**** *****
"Alright ,someone should go pick her up. That was enough fun for a day." Calvin said to Ruzo as they watched her slump to the ground, sideways, her back visible to the screen.
"Yes boss" Ruzo said , leaving the room.
Once again, Calvin shifted his gaze to the screen….
"If you are not Trista then who the hell are you and what do I need to do you?" He said, bringing his arm up again, looking at the vivid scar on his arm and finally looking at the screen as the breeze of the night breze opened part of the cloth she wore, revealing the big black scar on her back……
******* **** ***
I DO HOPE WE ARE HAVING FUN AS THIS STORY GOES....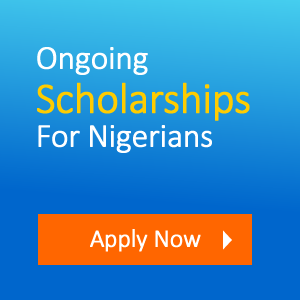 Ebonystory.com
Views (3911)
Likes (11)
Comments (19)
Rating (4.75)