Sister's Love - Episode 15
See all episodes here »
Sam's pov
I walked into the ward after eavesdropping on their conversation. I put on one of my best smiles though deep inside me I was honestly dying. I had anticipated Lucy won't approve of my relationship with Maggie . I know my brothers wronged her and she has all the rights to be mad. I want to explain to her how I was forced into it but God I don't have the guts.
I later left the hospital because I had to go to work . It has two full days without me being at the garage and as you know once the boss is absent nothing works fine. People do only what pleases them. Let me hope its only in Uganda .
I just can't stop thinking about Maggie. I honestly don't know but it seems I can't let her go. She has everything I want in a woman. However I promised myself that everything will workout fine I can't forget the rage in Lucy's eyes. She probably hates me with passion.
I got out my phone and dialled Maggie's number just to check on her and her sister. She told me the Collins had gone to visit them and that reminded me of something. The Collins are really nice people I have to admit . When we were on our mission to save Lucy Mr Collins told us something that shocked me.
The man that Lucy had gotten married to is a cannibal. I mean he eat fellow humans with his father but there has always been no evidence to put them behind bars
All episodes of this story can be found here >> https://www.ebonystory.com/story/sister-s-love
. Whenever he marries a woman, the first born is always eaten . He told us two women had reported it but there was no evidence.
First they make sure no one finds out that you're pregnant and once the time for giving birth comes there's only one woman that comes to help you deliver. With that no one can know whether you have a baby or not. The baby is eaten when its around two to four months old. The two women that managed to escape and reported to the police station were not helped. One of them later died in a motorbike accident and the other disappeared until now no one knows her whereabouts.
I know you're now wondering why the police didn't do their investigation work so very well but my dear you're not alone,even me I wondered by later realised you just need to give them some little money and the case file would be closed.
That's the world we live in no doubt for the poor don't have a say and the rich rule .
Maggie's pov
Mrs Collins sensed the tension in the room and asked her husband and her daughter to leave first. She asked whether everything was fine. I lied to her that we are so much worried what might happen to them for helping us and that we are also afraid to lose each other again. It was a perfect lie that she didn't bother asking again instead she consoled us that all will be well.
I wanted to reason with Lucy but whenever I tried to she could shout at me not to bother her for she already told me her stand.

Read " In Search For My Twin " by the same author ( fatumah sulait )

. I sat in silence until I got a text from Sam . He wanted to meet me outside before coming.
It won't be easy for her to approve but let's not give up he said hugging me tight. We talked for some time until when we decided to go in. It's summer so the whether is hot . We decided to go in one after the other so that she won't suspect anything. I decided to go buy some fresh yoghurt from the nearest supermarket as I let Sam to go in first.
By the time I came back I couldn't believe what I saw. Lucy was smiling in fact not smiling bit grinning from ear to ear holding Sam's hand while she spoke to him about her likes and dislikes. I looked at Sam but his face was emotionless. I couldn't read his facial expression. I cleared my throat and I walked in as Lucy quickly jerked her hand from Sam and stared at me.
***************
Thanks your comments on my previous upload gave me the motivation I needed. I love you all mwaaa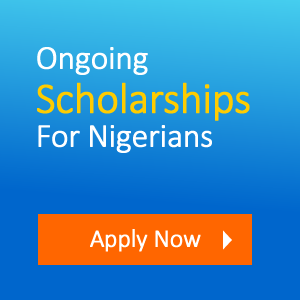 Ebonystory.com
Views (1890)
Likes (3)
Comments (9)
Rating (0)