Once Upon a corper season two (The trial) - Episode 21
See all episodes here »
Ola: Uche, I am sorry I actually drugged you this morning!
All: what?
Ola: Yes, don't be surprised. I drugged the food you ate when you were finding your khaki short and shirts. The truth is, I saw the vision that something bad was going to happen today.
Uche: What happened?
Seyi: Uche, almost all the voting centers today was attacked by unknown gun men.

Read " My Nysc Diary Season 1( The Genesis of Once upon a corper) " by the same author ( OlaOlowo )

. Killing almost everybody in sight.
Uche: Jesus Chirst of Nazareth!
Seyi: yes Uche
Uche: But how did you guys managed to escape?
Felicia: Good question! We were attending to the voters when I received a call from Ola saying we should leave the place immediately.
Seyi: When Felicia told me Ola said so, I never doubted . Immediately she told me, I grabbed her hands and we found an exit onto another street. We hadn't even got there when we heard gunshots.
Felicia: By the time we got back to the center, several people were dead while others were injured.
Uche: Chimoh!!!! (Putting his hands on his head)
Almost immediately, Uche's door opened and Busayomi and Esther came in with happiness obviating in their eyes.
Esther: Uche, thank you so much for today.
Busayomi: You are my hero Uche!
When they finally got in, they saw how tensed the atmosphere of the room was.
Esther: what's happening here?
Seyi: Ola, what's happening here? Did you know them?
Ola: Yes Seyi. They were assigned with Uche here (pointing at Uche) for the voting exercise.
Esther: But (pointing at me) you are the Uche that came …who is he? (Pointing at Uche)
Ola: Well, that's Uche
All episodes of this story can be found here >> https://www.ebonystory.com/story/once-upon-a-corper-season-two-the-trial
. I impersonated him just to save some lives. That's the real Uche. (Pointing at Uche who was still in shock)
Esther & Busayomi: Thanks so much Mr.?
Ola: Ola
Esther: Mr Ola
Ola: You know, I still don't know why the government keep using Corpers to conduct elections. It's so sad this is still happening in our country.
Felicia: Ola, who are you? What are you? Because the more I try to understand you, the more I get further away
Ola: I am me. I am who I am. I am just a human like you are. I said and walked out of Uche's room.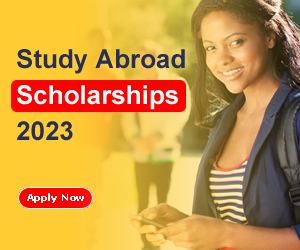 Wants to study in Canada? Checkout this ongoing scholarships in Canada
Ebonystory.com
Views (3302)
Likes (5)
Comments (3)
Rating (4)