Once Upon a corper season two (The trial) - Episode 6
See all episodes here »
Up until, I ran into you. I helped her to complete her presumed statement.
Daniel broke my heart, I had always loved him. I turned down all sorts of offers right there in my PPA telling them I was engaged (showing me a ring in her finger) she said with tears in her eyes
Don't worry. It's all going to be fine . Am glad I came to your rescue even though it was accidental.
I love him. I love him with all my heart. She cried again.
I left her, went to the fridge, took out a pack of juice poured it in a cup and walked back to her.
Seyi, let me tell you a story…
Once upon a time there was an island where all the feelings lived: Happiness, sadness, knowledge, and others…including LOVE. One day it was announced to all of the feelings that the island was going to sink to the bottom of the ocean.
So all the feelings prepared their boats to leave. Love was the only one that stayed. Love wanted to stay until it started sinking.

Read " Once Upon a corper season 3 "Faith" " by the same author ( OlaOlowo )

. She wanted to preserve the island until the last possible moment.
When the island was almost totally submerged, Love decided it was time to leave
All episodes of this story can be found here >> https://www.ebonystory.com/story/once-upon-a-corper-season-two-the-trial
. She began looking for someone to ask for help.
Just then riches was passing by in a grand boat. Love asked, Riches, can I come with you on your boat? Riches answered, I'm sorry but there is a lot of silver and gold on my boat and there would be no room for you.
Then Love decided to ask Vanity for help who was passing in a beautiful vessel. Love cried out, Vanity, please help me. Vanity said, "I am sorry, I can't help you. You are all wet and can probably damage my boat. Am sorry, I can't help you.
Sadness was close by so Love asked for help. "Sadness, let me go with you".
"Oh love, I am so sad that I prefer to go alone.
Happiness passed by love too, but she was so happy that she did not listen when love called her!
Just at that time when love was about giving up, Love heard a voice, "Come Love, I will take you'' said the elderly one. When they arrived to the other side, Love asked Knowledge who the elderly person was.
Did you know who it was? I asked Seyi who was listening attentively
No. (She shakes her head)
"It was time" I said…
Then she sighs.
Seyi, only time can tell you who truly loves you. Give it time okay?
I said and stood up and let her sleep.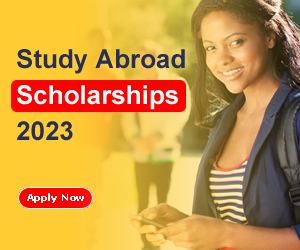 Wants to study in Canada? Checkout this ongoing scholarships in Canada
Ebonystory.com
Views (3257)
Likes (3)
Comments (5)
Rating (4)