Once Upon a corper season two (The trial) - Episode 2
See all episodes here »
It's been 26 months after the incident at the NYSC camp in Ogun state. Ola left the hospital after 2 weeks. With the quality of treatment in the U.S, he was back to his feet again like he had never been bed ridden for the past few weeks. The relationship between Ola and Kim had really blossom. After a month, Ola resumed work and he was warmly welcomed back by his boss and his colleague, Agent Tracy.
Few months later, he was given three weeks holiday. Coincidentally, Kim had also applied for 3 weeks leave at work too . However, they both decided to while away their breaks together. Kim had always talked about visiting Africa, precisely, Nigeria since the incident in Ogun state had transpired, so they both chose Nigeria for their reservations.
The trip back to Nigeria was lovely and an exciting experience for Kim. Ola had made sure he took her round Lagos, visiting tourist centers in the western part.

Read " The Wedding Party 2 " by the same author ( OlaOlowo )

. During their visit to the bar beach, Ola proposed to Kim.
It was a moment of true love and a dream come through for both of them. The attention of the people at the beach turned to them as they kissed passionately.
In a corner on the beach…
Two guys were sitting down at Flexy restaurants and bars which was one of the restaurants at the beach
All episodes of this story can be found here >> https://www.ebonystory.com/story/once-upon-a-corper-season-two-the-trial
. Fredo and shadow was busy smoking and drinking from the bottle of Goldberg in front of them.
Fredo: Shadow, is that not the guy we've been looking for?
Shadow then turned and looked up towards the extreme end of the restaurant where Ola and Kim were catching fun.
Shadow whistled and turned back.
Call Phillipo. Call the big boss. Shadow said.
Fredo picked his phone…
Phillipo was in his hotel room with one of his prostitutes when his phone ranged. He ignored it at first but when the caller persisted, he decided to pick at once.
Phillipo: Wetin dey happen?
Fredo: Bossman, no vex. It seems we have a business at hand.
Phillipo: Whatagwan man? Speak to me.
Fredo: I've got Chief Wilson's target in sight right now.
Phillipo: Who? (Stands up) The corper?
Fredo: Yea. He is currently in sight with his girlfriend here in Elegushi.
Phillipo: Wait, just stay there. Do not make any move at him, ok? Let me give you a call back.
He hung up then put a call through to Chief Wilson.
(Who still remembered Chief Wilson?)
At Chief Wilson's residence…
Chief Wilson was in his sitting room watching the highlight of the champions' league game between Chelsea and AS Roma on a sunny afternoon when his phone rang.
Chief Wilson perceiving the caller frowns his face and became annoyed.
Chief Wilson: Philip, why are you calling me when you still couldn't finish up a little assignment I gave you for over a year now?
Phillipo: Chief, we have your target in sight right now.
Chief Wilson sits right and reduced the volume of the t.v set.
You said what? Chief Wilson asked
I said we have your target, the corper is in sight right now. Phillipo repeated.
Where, how, when? Chief asked stammering
The location doesn't matter right now. Should we kill him away?
To be continued…
The comments ain't encouraging o.
#Ola#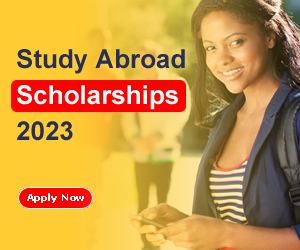 Wants to study in Canada? Checkout this ongoing scholarships in Canada
Ebonystory.com
Views (3466)
Likes (2)
Comments (3)
Rating (4)