Once Upon a corper season two (The trial) - Episode 19
See all episodes here »
I walked to Uche's room and I met him dishing out rice and noodles into a pate.
Ola: Uchenna!
Uche: ah! Big bros! Good morning o
Ola: are you not going to the local government?
Uche: am almost set. Just want to eat. Care to join me?
Ola: Uchenna the cook. Serve my own now. Those girls don kuku waka go.
Uche brought out another plate then started dishing out some food in it too . Then he puts the two plates of food on the table.
Uche: oga mi, enjoy yourself. Let me quickly put on my khaki.
He turned and opened his bags of clothes to pick out his cloth.
Some hours later…
I was already at the local government and assigned to work with two other Corpers and 3 INEC officials.
We got to our locations and we started preparing ourselves and designating ballot papers, registration sheet and the boxes at appropriate places.
Uche, please pass the pen to me. Esther, one of the Corp members assigned together with me requested.
The election was going on free and fair as the people started casting their votes when I felt my G.A giggle within me. Then I stood up from my sit.
Busayomi, Esther, please come. I beckoned the two Corp members who were sitting down beside the INEC officials.
They stood up and they followed me
Mr
All episodes of this story can be found here >> https://www.ebonystory.com/story/once-upon-a-corper-season-two-the-trial
. Jude, please we want to see something there. We are coming. I informed the senior man among the INEC official.

Read " The legend of ikogosi " by the same author ( OlaOlowo )

. He nodded and I took the two girls away towards the back of the field in where the election was being conducted. I picked up my phone and dialed Seyi's number. She didn't pick up. Then I began to sweat in perplexity. I quickly called Felicia. Glad she picked instantly
Ola: Hello Fel.
Fel: What's up?
Ola: It's noisy there. Where is Seyi?
Felicia: She is here attending to voters.
Ola: Tell her to leave there right now. I need to speak to her.
Felicia: Ola, hope all is well
Ola: God damnit! (Getting annoyed) I say tell her to leave there now!
Felicia: Okay dear. I will do that now. (Then she hanged up)
Mary: Uche, what's wrong, where are you taking us to?
Ola: Girls, have you eaten today? I managed to ask when I was clueless
Esther: Erm. We have eaten actually but if you want to buy us lunch, we don't mi..
Just as she was about completing that statement, we heard the sound of a gunshot randomly.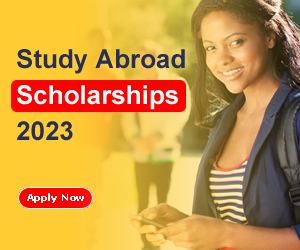 Wants to study in Canada? Checkout this ongoing scholarships in Canada
Ebonystory.com
Views (3129)
Likes (3)
Comments (2)
Rating (4)