Once Upon a corper season two (The trial) - Episode 14
See all episodes here »
Just when the guys had disposed the remains of the woman, they went in to the room and came out with her parts which has been butchered into pieces and they moved to the herbalist's apprentice who was busying cooking something in a big mud pot.
After they delivered the parts to him, they moved to where we were and guess who they take this time?
They took Seyi. The two guys cut the ropes used in binding her and she was crying looking towards me, still battling to be freed of them.
Ola, Ola, Ola, Am going! Am dead! Mo ku o!!
Oh God! I cried.
Seyi's POV
I was taken to the slaughter's room . Ah! Oh God! Is this how it will all end? Is this how I am going to die? All of my pleas to this guys are falling into their deaf ears. Oh my poor dad.

Read " The Group Assignment " by the same author ( OlaOlowo )

. Oh God. How will he receive the news of his daughter being kidnapped or dead? How will they even find my corpse? Oh God. So I am going to die while serving my fatherland? I cried as I was being dragged to the room. Entering the room, I could see things untold, heads, br***st , young child still in the womb.
They dragged me to a table just like those ones you see at the abattoirs
All episodes of this story can be found here >> https://www.ebonystory.com/story/once-upon-a-corper-season-two-the-trial
. They carried me and laid me on the slab. Then someone who looked like their leader, an old man with bloody hands came forward and touched my forehead with something that looked like a short staff.
Herbalist: hmmm. We can't use this one now. She is on her period. She is with blood on her already. Take her outside. I will still need to get something to cleanse her before we can use her.
Ubong: baba, should we bring the next pregnant woman?
Herbalist: yes, take this one out
I was dead already when they placed me on that slab but I was surprised they are carrying me out again.
Am I dreaming?

My prayers to all corp members being used to prosecute the Ekiti elections.
I don't care what the politicians might do to their selves but please do not touch the corp members.
Do not kill our future leaders all in the name of elections.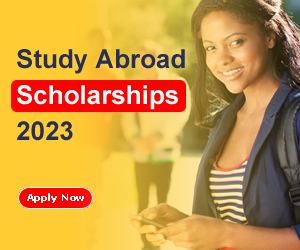 Wants to study in Canada? Checkout this ongoing scholarships in Canada
Ebonystory.com
Views (3522)
Likes (4)
Comments (1)
Rating (4)