Love-Life of Asante - Episode 30
The Happy-Sad Ending
See all episodes here »
And So Abraham was back with Asante. A perfect complement to the big-picture that they had all being waiting for. Asante with Abraham, Adesuwa with Ayo and Akosua with Asher. The initials of their names had even blended.
By the time Adesuwa returned back from the kitchen, he saw them back in each other's arms again.
"Hmm, this is beautiful. I have always known you two will get back together . But that was quite fast though."Adesuwa said eating some biscuits she had seen in the fridge in the kitchen.
"So you want my Abraham to go back again abi? I can't afford to lose him again oh" Asante said as she blushed, then they all laughed together.
Soon the news had spread to Ayo, Asher and Akosua. Abraham and Asante were back together.
"Wow. This sounds interesting. After all these years. Their story is quite an inspiring one you know." Akosua said to Asher when they heard of the story.
One week later after the reconciliation, Abraham had pleaded with the other friends to come together as he had a plan. Being the one who organized the first date where their love for each partner had begun, they tried their best to come around even though it wasn't convenient.
"Hey babe! Am outside your gate. Can you please open the door for me?" Abraham said via the phone as he was already outside Asante' house.
Struggling to get up from the bed as she was still asleep, she was however surprised what could have brought him that early to her house as it was barely not even up to 7 in the morning.
Soon she got up to go and open the gate
All episodes of this story can be found here >> https://www.ebonystory.com/story/love-life-of-asante
. However what she saw at the entrance of the gate soon took her by surprise.
Abraham was kneeling down surrounded by faces that took her by surprises also. Abraham had brought together all the people that means the world to her. Adesuwa, Akosua, Ayo, Asher, her mum and dad and even her youngest sister Aliya. Abraham had been able to do this via Adesuwa's assistant.
Still amazed with the whole scenario of everything just working together for her good, in addition some loving words soon began to fall off Abraham's lips.
"My moon and my star. The darkest time in my life is always when your smile brings me light. For every moment I was not with you, I felt life leaving me gently. But since I saw you again I feel life coming back into me. You are the cure to my heartache Asante. Please marry me and let me show you love once more as I have always promised to do" He said bringing his words to an end.
Asante's gate was still locked. Her loved ones were still outside. Abraham was still on his knees and her mouth was still wide open. "Just one week after we reconciled?" She thought.
Opening her gate with so much anxiety and hastiness, she jumped on him as she said a "Yes" consenting to his question. They all began to jubilate. Her dad went forward to hug Abraham and all. It was like a dream come true.
"This is so great. We all are just gonna plan our wedding to be at the same time oh" Akosua said as she began jubilating and all.
"Yes oh. I can't wait for that moment were we all walk down the aisle together as best of friends that we have always been."Adesuwa added feeling very happy with the way everything seemed to have been ending.
However, just ten days to the wedding about two months after Abraham's proposal, the worst happened. Akosua received a call from Adesuwa that Abraham had died. It was like a dream to them all. They had refused to tell Asante as they thought she might do something crazy.
Abraham had a brain tumor all these while. After his separation with Asante about six years ago, he thought there was no need dating another lady since he knew he was not gonna live too long anymore.
However about three months before he met Adesuwa, the report of the doctor seems to have brought him joy and hope when he was told that, with the nature of the surgery he had done, he was still gonna live for at least two more years.
On hearing that Asante was still single, he thought he could beg her and they get to marry and at least get a child before he dies. He however didn't tell any of them about his predicament. Not even Asante was aware. Just his parents. But of course his parents wanted grandchildren too and they supported the idea of him marrying without letting Asante know about the two years life-line.
However, the reports of the doctor seems to have fallen short. 24 months guarantee that was given to live which he thought would be enough for him to marry, father a child and show his family enormous love before leaving this wicked world wasn't a reality.
Three months before he reconciled with Asante and Two months after he reconciled seems to be the maximum. Twenty-four months soon became five months. Just ten days to the wedding, he was found dead on his reading table by the morning as he sat on his chair, with his head bowed down and blood on his nose.
Asante was back to square one again. This time around, she wasn't just promised love but marriage also, but none seems to have materialized. Moreover, Abraham had deceived her.
Soon after this incidence Asante developed some psychological issues. She had had too many issues with men that she couldn't stand the sight of any again. What kind of love Abraham could have said he had for her without being able to tell her his predicament. Apparently she was still gonna become a widow even after marrying him. Could that be the love that he said had for her?......................
It's being fourteen years now after that incidence. Adesuwa and Akosua were both happily married.

Read " Family Affair " by the same author ( Ebony Story )

. Adesuwa already had four kids while Akosua had two. Yet Asante was unmarried. She had lost her taste for love and her affection for the opposite gender. Even Ayo, the husband of Adesuwa who was her close friend couldn't get close to her. She was in a psychiatric hospital where she was being catered for, but yet always in solitary. Even male doctors couldn't attend to her.
At last, men had broken her heart so much to the extent that they succeeded in breaking her mind too. She was now crazy. At forty, in a psychiatric hospital, 14 years now after the incidence she had refused to see any man.
This is the extent that heart breaks and insincerity from guys can go to damage the minds of ladies. Their hearts are not just damaged, but their body (her virginity) and mind also.
For the ladies, insecurity can lead to more heartbreaks. You shouldn't date another just to free you of the pain of the former. It's a wrong motive.
For the guys, please profess love to the female gender, only when you mean it.
The heart is very fragile, the more times it falls down the less tendencies of it being able to work again.
THE END
PLEASE CARE TO SHARE THIS STORY
Drop your comments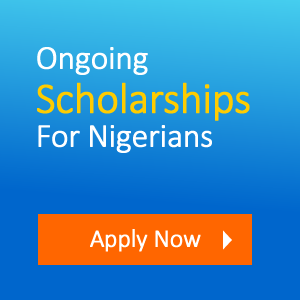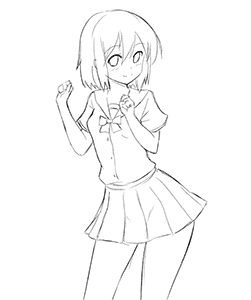 Thank you for reading this story to the end. Am sure you enjoyed it. Please support us by sharing this story to your friends. Someone had probably shared this story to you and that was why you had the opportunity to read it too. Lets continue the cycle. Just one share from you can make us grow bigger. Please don't go without sharing.
Other interesting stories by the same author (

Ebony Story

) ↓
Ebonystory.com
Views (5191)
Likes (6)
Comments (33)
Rating (5)