His Majesty - Episode 17
See all episodes here »
CHAPTER 17
VANESSA'S POV
"I was seven when I started noticing my mom's absence; she is out of the house before I wake up and I'm asleep when she gets back. For three years it continued that way with nannies and family members explaining to me that it was the workload. I can't even imagine how stupid they thought I was for them to give me those crappy lies . I believed them, I mean every of their words until one night. She came back home with dad in tow, they thought I was asleep already, I don't know what led to their fight but mom was complaining about dad's promiscuous ways, telling him she was tired of it all and if he pushed her too far, she'll end up revealing the truth and let the world know what my father was. You want to know what that secret is?" I nodded.
We were both lying on the bed with our back and our eyes fixed to the ceiling as if the story was being played and Richard was the narrator, it reminds me of a school play.
After the emotional moments had ended, reality kicked back in as it dawned on me that my father was actually gone. My tears ended after Richard threatened to call the doctor to give me a sedative so I could sleep for three days nonstop, the threat did the magic. I don't really know why he's telling me his story right now, if he thinks this is making me feel any better, he's absolutely wrong, I feel sad a little bit for him
"Essa, are you sleeping?" His breath fanned the back of my neck as he leaned closer trying to check if I was sleeping
"No, I'm not and move back, I don't like you breathing on my neck" I pushed him back a little
"I asked you something and you didn't reply"
"I did, I nodded my head"
"You expect me to see that, with the lights out
All episodes of this story can be found here >> https://www.ebonystory.com/story/his-majesty
. That's really clever of you"
'Continue with the story your highness even though it was your dumb head who switched off the light' he laughed a bit before going silent.
After thirty seconds, he finally said something, something that made my jaw drop to the floor; I mean that's just a description of how surprised I was. "That she's not my biological mother, she's just saving his ass by claiming I was hers as my mother was father's ladder to the throne"
'Did you ask them about it?" I asked hoping he'll answer
'Nope, I didn't and you can call me a coward because till now I didn't bother to face them and ask them about it. That's the reason why I don't want the throne; I just don't want to live the same way they're both living. Just enduring each other for the sake of the throne. That's also the reason why you're here"
'How is this attached to me? I don't think I have any ancestor that is related to the throne not to talk of me helping you claim the throne" I explained
'I was tied to a stupid condition by my grandfather to marry a girl I barely know, but the only way out was if I was in a serious relationship, I hired you and here we are" I nodded continually trying to comprehend what he just said and I stopped nodding when I get the whole scenario
'Tell me about yourself Essa" that's the first time hell ask me to do that and I was taken aback a little bit
'You'll be bored' I replied
He nudged me by the shoulder and said 'try me'
'As you already know, I'm Vanessa Decruz, I worked as your secretary" we both laughed at that before I continued. 'I grew up in the Philippines and lived there all my life till I moved for college and that's the end of Solomon Gandhi' I ended my story there
'You're no fun in any way' he teased me
'Says the man who is forever sad and grumpy.

Read " A Glint Of Hope " by the same author ( Penangel )

. You should be eighty something years old; you're way too old for your age'
'Why don't you want to go home?" he asked changing the subject
'I can't go home in this condition, my mom will flip out. We've not been on good terms these days. I actually ran away from the Philippines with my boyfriend then, my mom won't allow me study abroad and I thought it was the best idea'
'What! I can't believe the all innocent Vanessa Decuz ran away with a guy from home, I need to put these on social media'
'Keep teasing me, I don't care' I suddenly started laughing real hard
'What's funny" he asked
'The fact that we're this civil with one another is really funny. When did you start to be normal? You're not this friendly, guess I'm that pitiful'
'No, you're not. I just think I've had enough'
'Enough of what?"
'Enough of your angry face, all I want now is your happiness and in case you change your mind and decide to go home for your father's burial, I'm with you'
He proclaimed
'And after few months, it will all be over' I ruined the atmosphere with my words 'Don't try to pretend to be nice anymore, I might get too attached to you and it'll tear me apart when all these shows are over' I finished my words and lied down straight on the bed ignoring my legs that were now lying on his.
////////
Okay guys! Update came late because I was enchanted by a book named After on Wattpad and the hooking level of that book is high, I swear. I've been on it all weekend and I'm still on the sequel. You can check it out if you're on Wattpad.
I want to share with you guys an upcoming book of mine that'll run from December 1st to 25th . I might end up writing the sequel of this book next year and that of this upcoming book. But guess what? December is going to be filled with amazing stories
December 1st to 25th ////// Until Christmas
25th to 31st ///// Chocolate matte
Harry is a 28 years old gynecologist who had just lost his wife and two kids in a car accident and also, his vision. With no more strength and will to move on, he parked back to his home town in Florida to live with his mother and kid sister.
After much persuasion from his sister to get him a nurse, he met June, a 25 years old local nurse who is way too witty and sassy for the perfect Harry.
When harry got a call from an old friend of his, telling him to come back to Washington D.C for therapy and surgery, he had only one request from the ever witty nurse, June.
'I know I'm being crazy right now, but you're the only option left for me. Please June, be my eyes till Christmas' he requested with every emotion possible.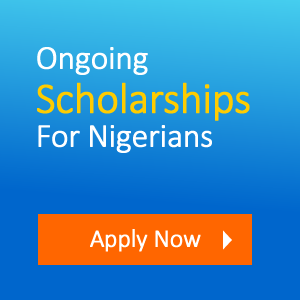 Ebonystory.com
Views (3557)
Likes (15)
Comments (4)
Rating (4.29)