Forgetting You - Episode 11
See all episodes here »
*** JASON'S POV
I glance at both box of juices in either of my hand and I'm at a loss as to which one to pour.
Does she like orange juice? Or she prefers pineapple? I sigh.
Maybe it will be a lot easier when I ask her.
Dropping the items on the kitchen counter and im not in the least bit prepared for the scene unfolding before me as I make my way towards the bedroom.
There in my room stood Hailey holding a tiny container.
She was staring at it, biting her lips as if in deep thoughts.
For a second, just a split I thought the container contained maybe paracetamol or any normal drug but no.
To my utter shock and dismay, she pours the content onto her palm and all I can see is white powdery substance.
Powder? Nope.
Definitely not powder.
She instantly bends and licks the powdery substance before she sends her nose and begins to sniff hungrily.
She pours more and sniffs continuously.
My eyes widen when realisation hits me.
No normal person would sniff powder right?.
Unless it's.. It's . Oh God.
"What are you doing Hailey?"
blurt out and she tenses immediately, dropping the container to the floor, the rest of its contents spilling.
I stare at her.
She stares right back.
Her eyes are bloodshot red, I notice.
"Hailey?"
I begin to walk towards her but she backs away instead.
"S..stay away... I...h..have a knife"
she stutters holding an invisible knife and laughs.
I frown.
Was the drugs making her high already?
"Hailey
All episodes of this story can be found here >> https://www.ebonystory.com/story/forgetting-you
. Will you just sit for a while. So we can talk?"
I say as slowly and carefully as I can but instead she grins.
"I won't hurt you. I promise"
I step closer and thankfully, she doesn't move back.
She stays put, staring at me with a certain flicker of emotions I can't quite decipher.
I reach out to grab her hand and she willingly let's me.
"Come"
I say softly leading her towards the bed and she complies.
I go to the kitchen and bring back a plate of omelette and orange juice.
"Come on. Eat up"
I fork a piece of omelette and take it to her mouth.
She opens up and pushes the fork into her mouth, pulling off the food with her lips.
For a second,I wish those lips were on mine.
I want to kiss her so badly it hurts.
As I continue to feed her, she looked dazed.
She looks like she isn't even concentrating.
Do the drugs make her high like this each time? I can't let her continue like this.
She has a child now and if she keeps doing drugs, it might affect the baby too because she's obviously going to breastfeed her.
"JM"
she suddenly whispers and I'm taken aback.
"JM?"
I repeat and she nods.
Has she recognized me?.
"I miss his beautiful letters, his chocolates and the painting. It was so pretty"
she smiles in daze.
Oh lord!. it's her.
It's really my Hailey.
My childhood crush.
The girl I could and can never forget.
It's her and she's seated right before me after five years, telling me she misses my love letters.
Did she really like them? I stare into those beautiful brown eyes.
That pointed nose she always loved to pinch when angry.
Her lips.
So beautiful,so pink so soft.
I groan.
My feelings for her are coming back, much harder than before.
She's driving me crazy even without her knowledge.
"But I'm not as beautiful as I was in the painting"
she pouts,looking so sad.
I reach out to caress her cheeks.
"Hails"
I whisper and her eyes suddenly lit up.
"It's been long someone called me that"
she smiles and I smile back.
She's so beautiful and pure.
My pretty Lady.
"You're beautiful Hails.

Read " The Last Virgin " by the same author ( eliza )

. Never doubt that. Any girl would die to have a beauty like yours."
She sighs and before I know it, she's running her fingers through my braids as she stares at me thoughtfully.
I sigh.
The feel of her fingers In my hair feels so damn good.
So relaxing I could picture myself falling asleep with my head resting on her thigh.
"Hailey"
I groan.
She's driving me nuts.
She's making my senses run wild with her innocent touches.
"You're so handsome locs"
she says and I swear I think I died and went to heaven for three seconds and came back.
Say what now? I know she's high because of the drugs and I'm beginning to wonder if she would say such things to me when she was normal and sober.
"And I like your hair" she moves closer, our foreheads almost touching.
I inhale her scent and don't get me wrong but I died and went to heaven again for 5 seconds.. Goddamit she smells of baby powder.
What is it with women smelling of baby powder and other baby products after delivery?
"You're so beautiful Hails"
I whisper and she stares at me still looking dazed.. I swear I want to kiss her.
I want to capture those lips and kiss the living daylights out of her.
She buries her face in the crook of my neck and plants featherlight kisses there and I shiver. God!.
"You smell so good locs"
she groans against my skin and I shiver as the vibration courses through my entire system.. This girl turned mother is going to be the death of me.
I don't think she's aware of what she's doing to me.
"Kiss me"
she demands lifting her face off my neck.
I can't take advantage of her situation.
Because I'm sure she'll regret whatever she's doing right now when the drugs wear out of her system.
"Kiss me locs" she demands eagerly, running her fingers through my hair.. I want to kiss you Hailey.
I want to kiss you so badly.. I want to love you for eternity and protect you and baby Olivia from whatever demon.
I sigh. I don't want to take advantage of her situation.
I stare into her beautiful eyes and she stares right back.. Should I kiss her?
**
A/N So Should Jason kiss Hails? Even though she's high?.
Yep or nope? Let me know. What do you think of this chapter? Good morning...
Oil Company Scholarships
Shell Nigeria Scholarship Awards/NNPC/SNEPCo National University Scholarship 2019 NNPC/Eroton JV Undergraduate Scholarship Scheme 2019-2020 PTDF Scholarship - All you need to know 20 How To Study Abroad Frequently Asked Questions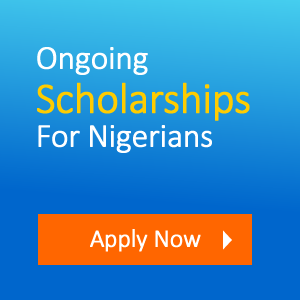 Ebonystory.com
Views (3096)
Likes (16)
Comments (18)
Rating (4.43)