Eve - Episode 12
See all episodes here »
I am so sorry for the late updates but where I have been placed has no light, so I have to wait and charge. Please forgive me.
****
Ogun paralized by shock said nothing just looked at the embodiment of something unknown, Eve. He still couldn't comprehend, just how old this god was?
"When you are done staring, do tell" Eve smiled looking at both Ojuju s trying to recover. "I need you to do something for me"
"Me, what?" Still a little dazed he got off the ground "although I doubt I will be of any help" he groaned in pain.
"Not to worry" She placed a finger on his for head "La-He" and immediately Ogun felt his bones shift back in place almost painless, his cuts closed not leaving a dent of scar . In debelief he watched as the perfection of how he was came to be. "How?" He looked down at Eve astonished. Was there nothing she couldn't do?
---
*god''s palace*
"Just as Erinle has said, we would wait for Eve to try and defeat it and once she is weakened we all would attack and get rid of her" Sango interpreted and just as he finished talking Erinle caught a glimpse of what Eve had done. Fully engrossed he watched as each cut faded without a trace and he knew even his magic wasn't that strong for it would take 3 days in the least but Eve, Eve had done it in less than a minute.
"Are you listening Erinle?"
"Yes" he was snapped back taking his eyes off the view to look upon Sango on his throne smiling at his clever idea although he had to break the news sooner or later that the goddess Eve will no way grow weak after this fight.
"But Sango?"
"Yes"
He watched the smile plastered on his face and couldn't bare to give him such news
All episodes of this story can be found here >> https://www.ebonystory.com/story/eve
. It was better his eyes beheld the fight himself.
"I hope we succeed"
"We will" Sango beamed although the god Erinle knew all too well they wouldn't.
*back on earth*
"Begin" Eve's voice echoed in Ogun''s mind as he did what she had told him. To summon his powers from the pit of his stomach imagining huge rods of iron descending from heaven and as he did chanting what Eve had instructed about 8 poles of iron materialised from thin air landing down on the ojuju piercing both legs and hands down to the floor pinning both to the ground.
"What the..."
"I will teach you things that have been lost" Eve smiled happy at Ogun''s progress. "Time to end this"
. .
Read "
Death's Game
" by the same author (
Amy Maduka
)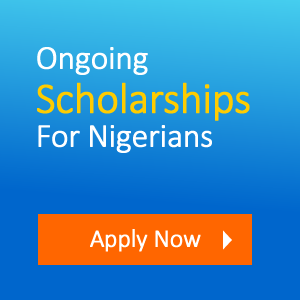 Ebonystory.com
Views (1125)
Likes (1)
Comments (9)
Rating (0)