Zakia - Episode 5
See all episodes here »
In Younous' s empire, everyone had acesss to any of the rooms, except one.
The said room was directly beside the one I'd been locked in from the start, and I'd noticed just two people go in and out of that very space as they so pleased,- Younous himself, and his son, Iman.
On several occasions, I'd peeped through the hole of the knob, even placing my ears on the locked door just to perceive any sound.. Yet, all of that had amounted to absolutely nothing . I was as curious as ever, and this curiosity of mine had reached its peak one Thursday night.
According to Younous' s principles, we were all expected to fast every Monday and Thursday. "It's a form of Iba'adah (worship)," He'd explained specifically to me. Thus, we'd all gathered at the largest of the rooms to break our fast immediately after the Maghrib (sunset) prayer, but I'd barely taken a bite of my warm meal, when I suddenly felt the need to pee. Instinctively, I begged for the permission of the Amir (leader), before hurrying out at the dismissive wave of his gloved hands..
I did go to pee (at some hidden spot outside the dilapidated building), and I'd retraced my steps into the building, very close to stepping back into the dinning hall, when my gaze had flickered through that particular door.
Stood right in front of it, was Iman, with a tray of the same warm meal I'd been served earlier secured in his hands. And I'd noticed him gently pull out a bunch of keys from his pocket; he swiftly unlocked the door, and stepped right into the room.
At that point, a part of me told me to ignore everything I'd seen and just go back to my meal
All episodes of this story can be found here >> https://www.ebonystory.com/story/zakia
. However, a much more significant part of me desperately wanted to know what was behind that closed door. And so, that was how I hurried towards the door Iman had thankfully left ajar. I stayed by the edge of the door-side to avoid being noticed, but the moment my eyes scanned the entire room, my mouth dropped wide open!
The said room harboured over thirty girls, who wore the same long hijab as me, but unlike myself, they all looked so unhealthy, so unkempt.. Iman had gently placed the large tray onto the bare ground, and the way they grabbed the meal only showed that they'd been starved for days, maybe even weeks.
"Ya Allah (Oh Allah)," I let out with a gasp. And it was at that point that Iman became aware of my presence around. On sighting me, his expression went cold, and instantly, he dragged me out, before locking the door yet again.
"What were you doing standing there, eh?" He demanded harshly.
I didn't respond, instead, I asked. "Who are those?"
At this, his demeanor softened a bit, but still, his response was nothing short of vague. "They are girls," He whispered.
"I know they are girls.. but.. I mean, what are they doing there. Why are they all locked up in there?" I sounded desperate. I sounded impatient.
But "I don't know.." came Iman's simple response. And just before he eventually walked out on me, he said to me, with all the sincerity he could muster. "Seriously Usaynah, the less you know, the safer you'll be around here."
For days, these words continued to pop into my head like some sort of mantra. For days, I continued to think of those poor girls I'd seen. Throughout this short period, Iman did his absolute best to avoid me, and I didn't get the chance to approach him, until several other days later.
We'd just finished the isha'a (night) prayer, and whilst others had marched in to retire for the night, he refused to move an inch from his praying mat.
"What is it again Usaynah? What exactly do you want?" He demanded impatiently as I settled next to me.
But I didn't care. "I won't stop pestering you until you tell me who those girls are," I told him.
There was a brief pause inbetween, and during that pause, Iman's eyes remained closed.

Read " Preordained " by the same author ( Ishola Ubaydah )

. "They are school girls.. The Baytu-Naheem girls to be precise," He eventually whispered, letting out a gasp. "We kidnapped them, and brought them here."
"But why?" I asked further. And for the first time since the conversation started, he looked my way.
"Because the Amir (leader) said so.."
There was another brief pause; there was an awkward silence between us, until I'd decided to break it some moments later. "Iman," I started calmly, unsure of how to inquire. "Was I also kidnapped?"
But he didn't respond. Instead, he was walking out on me again.
"Okay, Iman, please wait," I begged. "You don't have to answer that question, but please just tell me this one thing... Why am I not locked up in there like the rest of them?"
At this, he stopped walking, but still, he refused to look my way. "Your case is different Usaynah. And for your sake, I pray to Allah you continue to be lucky."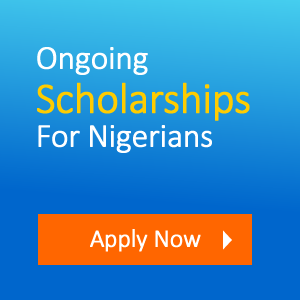 Ebonystory.com
Views (1603)
Likes (9)
Comments (11)
Rating (5)