The Twist - Episode 6
See all episodes here »
Mark drove home that night feeling on top of the world.
The passive way Ndidi made love to him a few hours ago intrigued him.
The act of love making had always been a unique experience to him but In all his adventure, He could not remember a more exciting and exhausting episode of love making.
Ndidi had wiped out his entire se-ual memory off his brain with her er-tic masterstroke.
He gave an ecstatic sigh as he wheeled the Range Rover sport towards the avenue leading to his house.
Bashir the giaint gaurd that his father in-law lent to him opened the gate and Mark drove in and parked the car.
"Good evening sir"
Bashir greeted him.
"Evening Bashir, please remember to check the spare tyre of that SUV in the garage. I will be driving it tomorrow."
Mark said to Bashir and went inside.
Amaka was sitting like a stone statue in the sitting room waiting for Mark to come back.
She had been thinking of Jake throughout the evening and she seriously needed a male company tonight.
She had determined to seduce her own husband that night and had spent time in front of the mirror preparing herself.
She put on a transparent nightie with a long V-neck that has a short jacket that barely covers her mammary glands . She applied a heavy make up on her pretty face.
She had admired herself with satisfaction.
Rehearsed her romantic pose and practice the seductive hug that will stir something in any man.
She had waited pariently in the sitting room to surprise her husband
All episodes of this story can be found here >> https://www.ebonystory.com/story/the-twist
. In the next 2 hours she became impatient.
She looked at the time as it crawled to 9pm and became really worried.
By the time the clock gave a faint 10 O'clock chime Amaka was on the point of going crazy.
She began to sweat.
She had picked up her phone and began to call Mark but he is not picking. this is not the first time this kind of thing is happening but She was feeling terrible right now.
Her marriage to Mark is becoming a hindrance to her body satisfaction.
She had went to the window and peered out.
Bashir was cleaning his gun under the guard light and for an instance she felt like screaming to him to come and take her.
But the guard was one of his father's special security officer.
He is far more intelligent than fooling around with his boss's daughter.
She had decided to go and sleep but sleep refused to come so she went back to the sitting room, sat down and watch the time as it slowly crawled to 11pm.
She did not know how long she sat there before she heard the familiar horn of her husband's Range rover sport.
A minute later the door opened and Mark walked in.
The sight of Amaka sitting near the dining table like a zombie halted Mark.
"Where are you coming from?"
Amaka asked him.
Mark stared at his wife.
She looked like a fat resurrected corpse with her chalked face white nightie.
The heavy make up she had applied had compiled with her sweat and clung on his face like a cracked mask.
Amaka, feeling terribly angry began to advance towards Mark slowly.
"I said where are you coming from?"
Repeated Amaka. Mark became really afriad and began to edge away from Amaka. He managed to clear his throat.
"What is wrong with you? I was working on that airport stuff i told you about yesterday"
Mark said defensively.
He was expecting Amaka to pounce on him but she suddenly broke into a loud cry and slumped on the floor sobbing.
Mark did not know what to do.
This is not the first time he is coming home late.
Why the drama? Did she by any chance found out about Ndidi? No, its impossible.
He only met her today so the chances are next to none.
He stared at his wife and wrinkled his nose in disgust.
He could not imagine himself sleeping with this glutton in the same room.
He slowly walked towards the stairs and climbed to the guest room.
Amaka sobbed her heart out.
She had expected Mark to hold her and consoled her.
Perhaps, kiss her and make love to her right there in the sitting room.
This is what she wanted right now! She lay there, thinking of what will become of her future if she continue live in such a turmoil...
. .
Read "
Unholy Condemnation
" by the same author (
Best Stevenho
)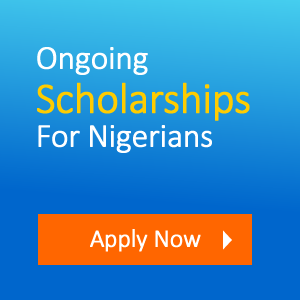 Ebonystory.com
Views (2058)
Likes (10)
Comments (6)
Rating (5)