The Homecoming - Episode 5
Reckoning
See all episodes here »
Justice.
When I was a child, my mom told me a secret, she said to me,
"Justice boy for you to be happy you have to make your siblings happy too, they are the key to your happiness".
At the time i was playing with my brand new toy, I wanted her to be done so I could countinue, she looked at me and muttered something about me understanding that one day.
I think that day is today.
Am unhappy, am an unhappy man.
When julliet walked in with tears in her eyes and her blouse in tatters I felt my heart bang in fear, I wanted to kill whatever caused her tears.
You see i can be cruel with her all I want because she is Mine. Emphasis on Mine.
No bloody asstard can make her feel bad, I sent her to oloyenla thinking he would give her an hardtime and that was all I had in my mind, I think the asshole actually thought my sister was a bloody compensation.
He made a mistake, and he will have hell to pay for it.
I was hurt when I came back from school 7 years ago with a gift for my July and I was told she will not be coming back for a long time, when I asked, no wait demanded to see her, my father told me she didn't want to ever talk to me.
I was confused, my lovely refused me audience, I kept at it, thinking I had done something wrong, I knew before she left things has been strained, she was distant, she did not let me hug her for long any more and I chucked that up to puberty, her not understanding what was going on in her body, because she became more beautiful and mind you I adore my sister .
Untill I gave up asking, that was when father told me she had slept with most of the football team, a team I was on, i was ready to forgive her if only she would talk to me but no such luck.
Then I got to find out she slept with the staff too? Who does that? I fired them all, make mistake at 18 I had enough power in my little body than any one else.
I gave up totally when I found out she gave birth, I lost control and shut my self up.
Now am thinking maybe I could forgive her and things can go back to normal, I missed her, she was my confidant, girl knows most of my secrets than even my father.
I don't care about what happened 7 years ago, I just wanted my July back.
I am brought back to the present when I enter my work out room and see the lights on, I stop but spring into action when I see my little nephew trying to lift a barbell, the weight of that thing is heavier than his own body.
I walk directly to him and take it from him, I look up and see his face red,nhe must have been at this for quite some time now.
"Does your mother know you are here?"
It is just a little past 5 in the morning and I like starting my work out early.
He blushes a little and mumbles no, he edges towards the door to escape but I stop him with a hand to his shoulder.
"What were you doing?, You know lifting that is dangerous."
He doesn't respond.i sigh.
"Well?"
He scrunches his face up in a way so like his mother it was adorable . But then the next thing he says almost makes me burst out laughing but I hold myself, sure he won't appreciate it.
"I need a girlfriend".
He states it so calmly and so like Justin I blink.
"A girlfriend?, You have any one on you mind?"
He nods affirmative, I raise an eyebrow in question.
"It's Nk, nkechi, or whatever the pronouciation is, I like her"
I would have been impressed if he hadn't pronounced pronouciation as pronocation.
"But you just started school yesterday, how can you like her,?"
He looks at me like am stupid, so like his mother.
"I just know".
He kicks at the ground so I ask,
"Whats the problem then?"
He mumbles something I don't hear and I ask again and he says.
"She likes you,"
I raise an eyebrow, this is new, I thought my admirers where relegated to women over 20 and below 40, I know my charm, am not modest, am damn handsome.
"So you are weightlifting why?"
He looks up at me, and shocks me again.
"She says she likes girls with big muscles, I wanted to weightlift and be like you so she can like me."
What do they teach kids these days, when I was at this age I did not know what a girlfriend meant.
"First am going to tell you something, if she does no like you the way you look, you should probably look for another girlfriend,but if you really want to gain some muscles I will help you, lifting a barbell is not the way."
He looks at me surprised,
"You will?"
What? Did everybody think I was a monster or something?
"Yes, but first lose the shirt then lie down on the mat, you have to learn some stretching positions"
He does so eagerly an am amused, am sure nothing I teach him will buck up his muscles but the thought will be nice.
I take him through some basic P.E exercises and am impressed,just like his mother he is determined, we are about to start skipping rope when a panicked looking julliet enters .
"Oh thank God you are here." She says with relief, laying testament that she must have been looking for him for a long time.
Then she seems to recongnize where she is because she stiffens turns to me with ire in her eyes.
"If you tell me you are punishing my son justice you would have a screaming cat on your hands".
Am amused if a little offended that she thinks I will hurt her child .
"Chill momma, he was helping me gain some muscles "
She looks at her son dubiously and says
"Did I not warn you to stay out of your uncle's rooms ?"
He slinks towards the door guiltily and I smirk, kid is so like me.
He exits and I turn to momma bear, I smirk, she looks put out.
"Stay away from my son you retard"
She exit the room making sure to bang the door extra hard, I burst out laughing.
********
Julliet.
I growl as I match to my room, gosh justice is so annoying, I can still hear his laughter trailing after me.
I make my way to Alec's room ad hear he is already in the shower, I sit on the bed waiting for him, my son is a diva he takes a lot of time getting ready, i glance at the time and see it's past 6.
I have to be at the address Sages assistant sent me, I was surprised, i thought he would do it himself, can't say I wasn't a little bit disappointed.
After I help Alec get dressed and I get him to the school bus station where oddly he seemed to be waiting for a girl called N.K, seems he has a crush .
I make my way to my rooms and directly to the bathroom, I didn't want to be late,I bath get dressed in a black mock turtle neck dress with a little slit up the side,I put on some make and put on my red stiletto heels.
When in doubt wear a set of sexy hot heels and you are good to go.
I do love my shoes .
I forgo breakfast and walk to my camaro, I love my car, it's the one thing I don't regret splurging on when I bought it, it was worth the money.
I insert the address on my GPS and I start driving, in a little while I get to a gated mansion and am instantly weary, I have a vague sense of deja Vu, is this some sort of plot with justice to embarrass me again.
I was on the verge of turning back when I am approached by a uniformed man, he looks like the gate man.
"Are you julliet Maxwells?"
I nod and he tells me to drive on in after opening the gate, that I was expected.
I drive to the house get out of my car and move to the door, it instantly opens and I get assaulted by a set of feminine closing around me, I stand stiff not knowing what to expect.
"Hi!, Am Sandra, Sandra Jacobs, Sage's hotter, younger sister."
She shakes my hand and pulls me in for another hug
All episodes of this story can be found here >> https://www.ebonystory.com/story/the-homecoming
. I instantly like her, she seems like good people.
"Come on in, sage has been waiting for you"
Well that was news, she leads me to the west wing of the house, yes west wing,it was that big, yet I like the feel of the place, we enter a set of big doors and I am assaulted by a myriad of dull colors.
Navy blue curtains,throws and bedsheets, it looked cozy and warm.
I turn to Sandra.
"I love your dress, it looks lit, is that Marc Jacobs?"
I smile.
"You have a good eye"
She beams.
"Am gonna leave you now, Sage will be with you soon, don't leave without telling me,we should make plans to meet up sometime, even if it doesn't work out with the job we can be friends."
I smile and we exchange contact information, I would love to go out some time, I tell her that and she smiles , exits the room and closes the door.
Left alone I finally look around, I seem to be in some type of bedroom, I walk to a set of bookshelves and see it filled with books I love. Wow I and some one shares the same taste.
I peruse and walk around towards a door I go to open it but it opens before I can.
A sopping wet sage steps out from the Steam, oh it was the bathroom, I thought it might have been a sort of sitting room.
A cleared throat brings me back to the room and I see my eyes are at chest level with a hot chest, I raise my hand to touch but catch my self.
Am amused chuckle brings my eyes flying up.
"Oh little birdie, if you wanted to see me naked, all you had to do was ask".
He smirks and I gulp.
Somebody shoot me, I think I have died and gone to hot guy heaven.
. .
Read "
Twisted Twice, Twisted Mine
" by the same author (
Bebe Ernest
)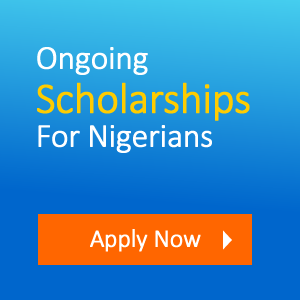 Ebonystory.com
Views (3394)
Likes (8)
Comments (4)
Rating (0)