Pierced Rose - Episode 65
Wrong text
See all episodes here »
The house was filled with her sobs...Her tears soaking up her pillowcases while she tried so hard to reach him who didn't want to be found...
After the messed up drama at the Muigai's mansion, Reginah went to a pub with her brother, Maggie and Mary where she drunk her _ass out..
After waking up with a killer hangover, she begun crying again refusing to eat, drink until she heard from Brad...
Everybody had surrounded her bed trying to convince her to have something but it fell on deaf ears..... But finally Jayson was able to convince her...
"Renah, crying yourself wouldn't bring Brad here...Get up and i will help you look for him around town...."
"Do you promise???"
"I promise...."Jayson smiled as they did the pinky swear thing..
With a pounding head, vomit taste in her mouth and dehydrated feeling Maggie and Mary helped her to the bathroom.They helped her clean up whereas the guys planned on what to do to find Brad..
They all had to look for him in all bars and pubs, hotels, parks, hospitals and mortuaries in town...They had to do this for the sake of the miserable girl who some saw as a friend, sister or crush...
Reginah's head was as bad . Her and Jayson looked for him everywhere but there were no signs of him..it was like he had disappeared in thin air...
"Renah, let's grab some cold drinks before I die under this scorching sun.."
"But Jayson we haven't found him yet."
"How good will it be to look for him when I am dead???I am hungry and thirsty..Promise we will keep looking after we have eaten...
"Okay, don't cry....Let's grab something..."
At the café, Reginah seemed lost in thoughts.
All episodes of this story can be found here >> https://www.ebonystory.com/story/pierced-rose
. Jayson had dug into his burger and was almost done but Reginah hadn't touched hers...She was just busy trying to reach Brad whose phone was still offline...
"Renah, we are gonna find him..."
"What if he doesn't what to be found???" Her voice cracked slightly...
"He will have to come out of his hiding eventually...
"I wish you saw him yesterday, I could see hatred in his eyes when he shook me...I could hear resentment in his voice when he said it was over...He didn't think twice when pushing me to the ground...He hates me...." Reginah felt his throat closing up as tears begun dripping from her eyes again....
"It's okay..."Jayson took her hand in his, "I am gonna help you fix everything...."
"Are you sure he is gonna come back????"
"Yes, he will..."
Reginah was almost calling Brad again when she received a message from him...
Brad
>>Let's meet at Eskimo street near the abandoned house we need to talk...
"Jay, he texted me..He want me to meet him there at Eskimo street at the abandoned house..."
Reginah jumped up and down excitedly on her seat...
"But why there??? He knows that that place is very dangerous..."
"I don't care Jay, all I want is us to talk..."
"I am coming with you..."
"But Brad will get more mad seeing us together..."
"And how are you planning to get to that dangerous street????"
"Okay you can take me but you will drop me at a distance..."
"Yes boss, it seems your guy is smart, he hid himself at a place we couldn't find him...I wish you could let me talk to him, what he did yesterday was wrong....If only I was on that party he could have heard it from me...."
Jayson thundered, clenching his fists...
"Jay, at a distance.... I am okay I only got bruised so don't interfere...."
"I heard you the first time Renah...."
Reginah walked in circles for almost an hour waiting for Brad to show up but there wasn't any signs of him...
Jayson had stood at a distance watching on Reginah... He sensed something was fishy but couldn't figure out what was it...
It was weird for Brad to call Reginah over and keep her waiting....
Love doesn't fade over night and so does care...
"Renah, maybe he is not coming...Let's go home..."Jayson told her after another hour had passed..
"Why are you here??? I don't want Brad getting mad..Go away I am okay..."
"But...."
Jayson noticed a four men get out of a car and running towards them.....
"Renah, let's go.We need to get out of here..." He took her hand and before they could run, they both were grabbed and pushed into a black car...
Jayson tried fighting off their grip but all was in vain....
It was already to late....
Their heads were covered with sacks and guns pointed at their heads incase they thought of screaming....
Reginah tried shutting her mind off to the worst scenarios possible but it seemed it was a kidnapping....
"Where are you taking us???? Let us go....Renah are you okay??? Let her go...."Jayson tried to fight them but he was hit on the head and became unconcious..
"What did you do to him???Jayson!!!Jayson!!!! Wake up please.J Jayson wake up!!!..Leave me alone!!! Leave us alone..." Reginah cried trying to throw herself back but those guys were as strong as Hulk..
"Well!!!Well!!!Well...How was the journey niece????"
"Isabelle!!!!!"
. .
Read "
Attitude meets Arrogance
" by the same author (
Fideh Mwangi
)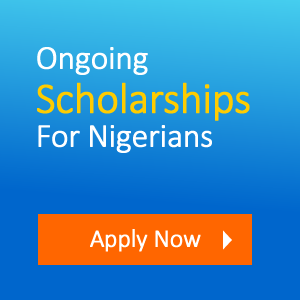 Ebonystory.com
Views (3256)
Likes (12)
Comments (13)
Rating (4)