My Nysc Diary Season 1( The Genesis of Once upon a corper) - Episode 3
See all episodes here »
8th of November, on a typical Sunday morning, I attended the church service. Immediately I got back, the worms in my stomach won't allow me to rest so I prepared something to eat. After eating, I picked all my phones, straight to the viewing center to charge my phones. Shout out to all the viewing centers that have enough sockets for guys to charge. Let's do some brief calculation here . You buy fuel of N300 just to charge your phones, it will last for at worst 3hours and you discover that your phone won't charge properly. But with N100, you get all your phones charged, also accompanied with a football game in front of you but some sharp guys at the viewing center has seized this opportunity to steal phones. Well, OYO is your case if you sleep at the viewing center when you have up to 3phones in the socket charging.
9th of November, still on my bed, pondering on the dream I just had overnight. I don't have dreams like that but when I do, it always come to pass. In my dream, I saw myself with two other guys which I suspected one of them to be vision. I discovered I was driving while they sat beside me. From the dream, I think we were heading to Ife but along the journey, the bus collapsed, although we were unhurt but we couldn't move to our destination again. So because of the dream, I remained calm and careful all through the day
All episodes of this story can be found here >> https://www.ebonystory.com/story/my-nysc-diary-season-1-the-genesis-of-once-upon-a-corper
. Janelle and I still chat everyday but today was different. She has not been online and am seriously missing her company. When I called her, she told me she had some issues to settle at her school, the University of Calabar, so that means I will have to be alone throughout the day. I was closing for the day when I got a message notification on my phone. I thought it was the normal MTN message not until I saw NYSC. The message reads "All PCM deployed to Yobe state will now have their orientation course at ''Bauchi camp from 25th of November 2015. Please reprint your call up letter. DG''.
It wasn't a surprise at all but wetin man go do? Almost everyone in the group got the message.

Read " Lost Love " by the same author ( OlaOlowo )

. Ugo called me to confirm if I got the message. The whatsapp group was immediately changed to "Bauchi corpers". Getting home, I informed my parents and they were extremely shocked. They suggested that I forget about serving this year while I register next year because Bauchi was not really safe. Janelle and I engaged in a chat later in the evening when I got back from church. She also informed me that her parents are really scared of releasing her for the camp. Would you blame them? Bauchi state was one of the states which was terrorized by boko haram. It's time to start buying things I need for the camp in Bauchi. Ella, one of the few friends I made from the whatsapp group help me with her own drawn list of item such as 3vests, 2shorts , a tooth brush , 2pair of white socks, 2padlocks ,Vaseline , hair cream , touch light, food flask , etc. Ellen with the diary of camp, west still insisted that the transport fare to Bauchi still remains N6, 500.Research and report state that Bauchi is not that far compared to Jigawa. I got the bank details and made a part payment of N4000.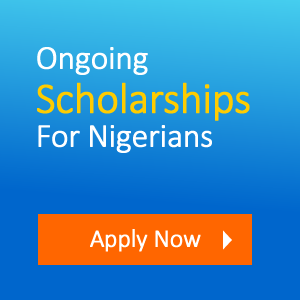 Ebonystory.com
Views (1254)
Likes (1)
Comments (0)
Rating (0)