My Nysc Diary Season 1( The Genesis of Once upon a corper) - Episode 2
See all episodes here »
Me: (screams)! What? All attention was shifted to me in the quality control office.
I ran inside the darkroom and told him to check mine. He requested for my e-mail and password which I sent to him immediately I hanged up. After 20 minutes, Ugo called me back and shouted Olowo, we are together, but we will be camping at Jigawa. Ugo was sounding excited, I couldn't believe it . Ugo further stated that we both fall into the second stream which is 25th of November 2015. Ugo again? I know you might be wondering why I said that. Ugo and I had been together since our ND days back at the polytechnic Ibadan. We belonged to the same clique. No be cult o. (laughs). Ugo and I alongside Benji and A.Y are good friends. We tagged ourselves the fantastic 4. Ugo and Benji was in the same dept (bus admin), A.Y was in accounting dept, while I was in the public administration dept. After our ND days, and Ugo and I went to Osun state to have our HND programme while A.Y got a job at Portharcourt. Benji had some issues so he couldn't continue with us. I can't believe Ugo and I have been posted to the same state to serve our fatherland sure it was going to be a good outing. I called my guys (vision and iya ijo) to update them. They were scared and happy (you know that kind of feelings now)
All episodes of this story can be found here >> https://www.ebonystory.com/story/my-nysc-diary-season-1-the-genesis-of-once-upon-a-corper
. Vision begged me to check his own and when I did, I couldn't believe the almighty vision has been posted to Zamfara. Iya ijo, on other hand was posted to Niger state; fair enough I guess. Taiwo too was posted to Jigawa but due to one reason or the other, she couldn't go.
The following Monday was quiet for me as I was in deep s--t of how to get money to start buying things. During the day, I was checking on naira land to get details of the Fanisau camp in Jigawa. I got into the discussion too and I saw a guy who dropped his number for a group chat for all prospective corp member going to Jigawa. I added the number on whatsapp and I joined the group where I met some new friends. I decided to check out the people in the group, added some for some discussion but only one of them stood out; her name……. Janelle.
Janelle is a fair lady according to her D.P we chatted generally about what to do expect in camp and the things to hold and not to hold. We kept talking like old friends. From our discussion, I got to know that she schooled in Calabar but she's from Imo state. She is one of the crazy type that is fun to be with (oops, chat with I meant). My chat with Janelle continued and I was beginning to enjoy her company whenever she was online. We talked on phone some couple of times, chatted about 2 hours a day and another thing I noticed about her sharp mouth.

Read " Once Upon a corper season 3 "Faith" " by the same author ( OlaOlowo )

. I have once attribute her mouth with knew, blades, cutlass and sharp thing you can think of. From our chat, I realized that she is for older than me but she chatted maturely like we've known each other for years.
Seriously speaking, I've been spending more minutes and time on chats with Janelle. Most times we chat till my battery got drained. What would you expect from a blackberry?
Janelle and I continued chatting about the journey to Jigawa and lots of discussions going on in the group. A certain guy named ''west'' created another group for prospective corp members who are leaving from Lagos state. Mr. West came out later in the group and declared that the transport fare from Lagos to Fanisau camp in Jigawa will cost each person N6,500. While some agreed to his price, some other people complained bitterly that the price was just too much. You know Nigeria student now? There is nothing they can't price. Will you blame us? I remember one of my friends back in Ibadan pricing loaves of bread. Imagine! Them they price bread again?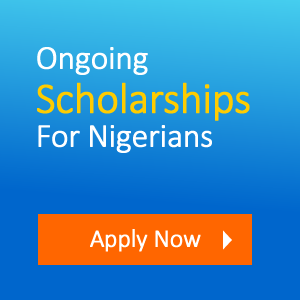 Ebonystory.com
Views (1356)
Likes (2)
Comments (1)
Rating (0)