MY CAMPUS LIFE - Episode 16
See all episodes here »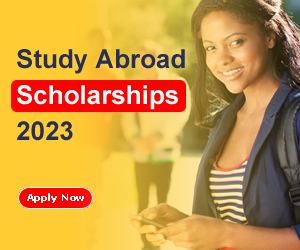 "It's good to be back"I smiled to myself as I stepped into my room at Campbell.I can't believe I survived that night.It was indeed one hell of a miracle and as fate will have it,I'm back to where it all began.Getting rid of every memory and feelings I once had and convincing dad that I wasn't going to let anything get in my way this time wasn't that easy at all but as God will have it,he finally got a change of heart and with his presidential hands,worked his way up the zip line so Campbell got me back again and now guys,you're looking at...THE FUTURE BARRISTER TRICIA!
"Woo!Boo yeah baby!!!"I exclaiimed with joy tossing my luggage on my bed.
"Trish?"Sophie and her sis exclaimed from behind.
"Oh,my baby.We really missed you"they squealed joyfully as they rushed towards me embracing me tight.
"Oh,you guys"I giggled softly as the scent of their hair gel got enclosed in my nose.
"Mmm...I missed you guys"I said wrapping my arms around them.
"B-but,h-how are you here right now?We heard everything that happened?"Daphne asked with interest rolling her eyes on me.
"Heh!I guess God doesn't want me dead yet"I laughed rubbing my palms on each other.
"Oh,you!Gosh!You're indeed a survivor"Sophie chuckled with delight hugging me again.
"Guess,they really missed me so much!"
"Trish!I saw you walk in"Chels called out stepping in happily.
"Oh my gooseberries!Bestie!"she yelled with excitement rushing towards me,embracing me warmly.
"I missed you so much B.Gosh!You have no idea how much I've wanted to do this.Gosh!"
"Hang on!"she said pushing me back.
"Are you okay?Is she okay D?"she asked hurriedly not taking her eyes off me too.
"Ha!Chels,I'm right here,you know?"I giggled softly.
"I know,but I just wanna make sure you're perfectly well.Oh gosh!You should be sitting not standing.How did you guys let her?"she continued ushering me to my bed.
"Oh,Chelsea!We just got in now"Soph chipped in.
"Oh,you guys!Quit it now.I'm perfectly fine.See!!!"I sang out turning around majestically.
"And look,guess who got her shape back"
"You baby!"they said happily hugging me altogether.
"That's right girls!"
"This calls for celebration"Daphne said taking out the wine she had in her bag.
"Not cold but ugh,who cares?Let's just pop it,shall we?"she screamed with delight making it pop loud.
"Whoo!Go girlie!"they all yelled as each took a glass out,filling their glass up.
"Oh,you girls!I love you guys"
"We love you too babe!"
Just when I thought everything was gonna be just fine for me,but like they always say,you can't tell what happens in future till it actually does.You're looking at the new Tricia Parker AKA Lyndiana Parks!!!
Time went by swiftly and days turned into weeks and weeks into months and so did I.I turned into someone much worse than my original self and the demon in me was starting to show itself with each day that got by.I grew and changed rapidly with every inch of my body getting enhanced in whatever way it could.My B&B had grown twice it's size making me look way bigger than twenty-one and this made every dude on campus hover around me like swarming bees in search of sweet tasty honey.Mh-mm!I was in my final year now and I was the Mrs Hottie of our faculty and also in the whole of campus if I'm not mistaken cause I've gotten beyond popular now since literally,I was the president's only daughter.Ever since my dad won that doofus presidency,he began slacking on his duty as a father along with my mother.It didn't matter though cause that gave me much time to carry out my mischief.I was worst than Kara now and my-my,I bet wherever she is,in hell or whichever place,she'll be like;
"Dammit girl!I knew you had it in ya"
Even the devil himself won't mind uttering that.So you see darlings,with just a wave of my finger,I could get any guy I want,whether he obliges or not and he dares not go against my wish or he'll live to regret it cause no one goes against this girl and lives.Haha!Welcome to my universe!
"Wes...Yo Wesley!Wait up!Where you off to so fast sweet pea?"
"Oh,what now Lynn?I'm almost late for class"
"Yeah-yeah!Ain't my biz.You got it?!"I whispered lowly so no one will hear us.
"Yeah...Here!"he whispered shoving the transparent nylon into my red handbag.Oops!I forgot!Ever since things went wonky in my life and Phil dropped off the face of the earth mysteriously,I took to drugs.Let's say,I got stoned every minute.You know,smoking pot every day and night frustratedly and getting high in the process..Nonstop!And alongside shoving some really hard-on shits and memories off me to look much alive!Humph!So voila chica,this is my life now and there's no turning back.
"That's right baby.I'll see you in class"I said kissing him like a demon spawn that I was.
"Trish?"
"Oh,that must be Miss Preachy coming to talk to me all again.When will she ever stop hoping for my redemption?"I sighed to myself pulling out a strawberry cigarette from my bag.
"Bye-bye baby!"I waved as he scurried off swiftly not looking back.
"What do you want Martinez?"
"Oh,now it's Martinez?Trish it's me,Daphne.Please come back to us.You can't be like this"
"Oh,yeah-yeah!You can stay there and fret all you want or you might as well get going cause I ain't ready to listen to those thrashy words of yours right now"I said lackadaisically drawing the smoke out from my nose.I could make whatever pattern I wanted now.Thanks to Aiden,my sire and my mentor...Hah!
"Trish,y-you smoke?"she stared with shock motioning with her fingers.
"Can you quit calling me that?"I shot back rudely.
"What?"she exclaimed with disbelief.
"Yes!The girl you knew by that name died two years ago.So beat it,will you?I've got no time for losers like you"
"Hoho!My ride's here now"I said moving towards Professor's Wyatt's car.
"Trish,don't you dare walk out on me"
"I already did sissy"I smiled mischievously winking at her.
"Oh,hi honey.Missed ya"I said sexily taking my seat beside him as I took his lips in mine hungrily.
"Trish!!!"she said with disgust.
"Mmm-hmm!I'll see you later baby.Bye-bye!"I chuckled hard as we drove off leaving a pack of dust behind.
"Argh!That wench!How dare she!"I grumbled as I sat in the car.
"What's wrong baby?"Professor Wyatt called out to me.
"Isn't it that slughorn?"I said angrily.
"Oh,you mean that b*tch?Want me to send my guys out on her?"
"Oh nah!She ain't worth it"I smiled back kissing him again as we drove into Trough land suite.
"Boy,I'm so shacked up"I said in some vague accent as I moved into my room.
"Ch-Chels?What the hell are you doing here?And how did you get in with the door locked?I can have the cops on you for that"I spoke harshly.
"Oh,shut it Trish.This isn't you at all.You changed so fast and I hate the fact that you did"
"Ah,let's see,Daphne sent you here to talk to me too...And here I thought you were my bestfriend"I sighed tossing my bag on the bed.
"I still am Trish and that's why I'm here.You need to fight whatever's triggering that attitude of yours.The Trish I know or once knew is way better than what I'm looking at right now"she said coming closer to me.
"Look alive honey,that Trish is long gone now and there's no way you can bring her back"I said tossing myself on the bed.
"Trish,you're not listening to me.Phil is gone and you can't work yourself up because of how he left you all these years.You need to snap out of this.You need to fight it!I'm never giving up on you Tricia.I won't!Not until we have you back"
"Well,I hate to tell you baby but you're wasting your time"I said taking up the cigarette that laid on the bed stand.
"Trish,we're here for you"Tyler cut in from behind.
"Seriously?You brought my ex to come talk to me?You should have done better"I yelled in her face.
"Ty,what the heck are you doing here.God!I can't believe you guys"I boiled with anger getting up.
"Tyler,talk to her.I bet she'll listen to you"she said moving out with disappointment imprinted on her face.
"Trish,look,I know you're still mad at me for that crazy dra..."
"Hey!Hold it!I don't wanna remember that incident.You were out talking to your ex when I was right in front of you.Do you know how that made me feel?But that's okay anyway,I've been through worse"I cut in defensively.
"I didn't mean to hurt you all right?And I'm sorry too but you have to listen to me Trish.I still love you.We all do and we're definitely not going to watch you fall off the deep end just like that.C'mon,I know you're better than this.Where's that smart girl that once cared for everyone?Where is she now huh?You gotta snap out from this girl.I know you can beat it"he said confidently looking into my eyes.
"Urrrrgh!Can you just stop?I've had enough of this"I said stripping off my blue laced pencil gown not minding if he was standing right in front of me.
"Oh,don't be like that.I bet you've seen other girls go n*ked before"I grinned at him putting on my house wear as I walked towards him s*ductively.
"C'mere baby!I missed you"I muttered turning hard inside as I wrapped my arms around his head c*ressing it softly.
"Ahem!This would have been totally fun if it were the old you.I can't believe you just did that"he said getting up furiously.
"So this is the new you,huh?!Stripping and drinking till you get drunk like some stupid wh*re?"
"Uh,yeah?So if you don't mind,pass me that"I said pointing to the bottle of cauldron that laid on the glass stand next to him.
"Trish!You know what,do as it pleases you but know this,if you continue like this,you're never gonna find peace within you.Get that into your skull!I'm out"he bellowed hard inducing fear in me.
"T-Ty!"I called out to him but he had already stormed off barging the door in a hoarse way I've ever seen.
"Whoa!What was that?"I said to myself.
"Gosh!I can barely recognise myself too"I muttered unpleasantly staring at myself in the standing mirror with detest.
"God!What have I done?"I slumped down crying with shame and bitterness sweeping all over me.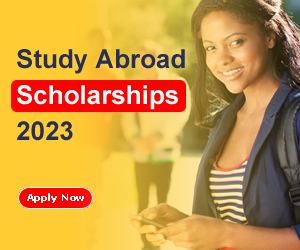 Wants to study abroad? Checkout this ongoing international scholarships
Ebonystory.com
Views (6872)
Likes (2)
Comments (20)
Rating (5)