MY CAMPUS LIFE - Episode 17
See all episodes here »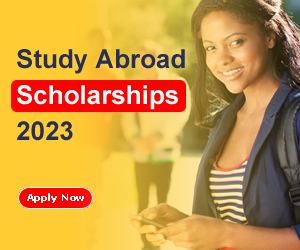 "Just one last drink and that'll be all"I said under my breath drinking myself to stupour as I sat in the bar.
"Drinken now!"Damian the bartender called out from behind.
"Oh,hi sweedy.How are you?"I said in a drunky accent.
"Uh,Lynn,you need to stop now.You've had enough drinking for one night"he said cautiously.
"Yeah-yeah.Pour me another glass please"I said moving the glass with my fingers as I got up to make for the ladies room.
"Oh!"I tripped unknowingly losing balance.
"Yo b*tch!"some weirdos voiced out flaring a punch at me as some hoodie guy raged towards me pulling me out of the way.
"D-Derek?"
"Hi Trish.Heh!"he smiled swooping me up in his arms.
"Now let's go before these angry eyes come after us"
"Jerks!!!"they cursed at us as we hurried outside.
"W-what are you doing here Derek?Did dad send you?"I asked with fright.
"No!Come with me.We're going home"he shot back pulling me towards the car against my wish.
"Stop it!"I yelled on top of my voice pushing him off.
"Oh,no you don't young lady"
"Derek!Derek get me out of here"I screamed loud banging on the car door.
"Derek let me go!Let me go Derek!"I cried endlessly.
"We're going home Trish!I can't let you fall apart in this way.You understand?"he shot back zooming off immediately.
"D-Derek?Oh,I'm sorry...I'm really sorry.Gosh!It's all my fault.It's all my fault.Look at me,look at me Derek,I was once a mother but now,gosh,now I'm just a total freak and a monster.Oh,no!Oh,no-no-ooo"I weeped endlessly as he brought my face down on him not caring if his sweater got soaked with my tears.
"Shh!It's okay.Everything will be all right,trust me.Just sleep!I got you"he soothed as he brought the seat down for me making me lie back down.We drove for an hour or two before we got to our final destination.I can't remember the last time I went home but it was really nice coming back to Hennsen again.
"Whoo!Trish you're so heavy"he teased as he carried me upstairs pushing my room door open.
"We're here!"he whispered to me audibly.
Can you walk?"
"Mmm"I said weakly getting down as I staggered towards the bed with my eyes closed.
"Take it easy"he said making towards me as he carried me up again and with one hand,he straightened my bedsheet as he put me down gently so I wouldn't hit my side on any corner.
"Derek?"I called drowsily with my eyes still closed.
"Mm-hmm,what's that?"
"Uh,please can you stay with me"I mumbled unthinking forcing the word out of my mouth.
"Well,sure.Come here!"he smiled softly getting in with me as he rolled the duvet over me properly making me feel warm.And that was when I realised that there's a lot to a human's body than meets the eye.I weakly turned around as I unconsciously laid my head on his fair muscular chest which felt so smooth to my touch.I guess he didn't mind as he concurred and I don't really remember seeing anyone at home that night.
"Mmm"I muttered under my breath as I laid on it comfortably.It was quite comfy and I didn't want to let go in anyway and that was when I felt his hands caress my face softly sending an electric current down my spine though in my drunken state.
"I'm sorry Trish.I shouldn't h...."
"Please d-don't stop!"I said without thinking taking his hands on my boobs as I brought his lips down on mine making him get right on top of me.
"Trish,you're drunk.I'm sorry,we can't do this,not with you in this state"he said to my dismay getting up from me as I pulled him back again tightening my legs around him.
"Awe,c'mon!"I muttered weakly hanging my arms around him as I brought him down on me again lustfully letting his hands do thy work on my laps as we laid in the still of the night with the rain pattering on the window sills.It was indeed the best feeling ever as the only thing that could be heard was the soft m*ans of him and I going on endlessly till we dozed off.....
"Oh,where am I?"I muttered unconsciously strolling my eyes on all corners.
"Morning Sunshine!"a weird figure called out to me coming towards me with just a towel wrapped around his bare waist.
"Derek?Oh my gosh...Derek!"I screamed with surprise looking down on me as I realised I had nothing under me.
"D-did we...Oh my God!What have I done?"I yelled with frustration and shame written all over me as I laid my head in my hands.
"Mmm-hmm!How are you feeling now?"he grinned moving his lips up me.
"How do I feel?Grrrr!I was drunk Derek.How could you!"I shot back defiantly.
"Oh,really?Anyway,go shower.We're going out"he said tossing a fancy hot mini gown at me.
"To where?"I asked anxiously.
"It's a surprise.Up-up now!"he said pulling me up as he dragged me into the bathroom.
"Oh,get out of here.You're so annoying"I smirked at him.
"And I'm never forgiving you,you jerk"
"Awww!How sweet!"he teased walking out.
"Oh,I wonder why he wants me to wear this shiny material.It's really pretty"I smiled admiring myself in the mirror.
"You done?"he said coming in.
"No knocking?Humph!How rude"I shot back eyeing him.
"Imagine if I was naked"I said naugtily"
"Heh!Those things aren't even admirable softie"he teased sticking his tongue out.
"What a jerk"I muttered unheard eyeing him again.He really looked cool in this hot pants..Oh,what am I saying?"
"C'mere!"he said making me back him as he wore a silver pendant necklace around my neck.
"Huh!What's this for?"
"It's a family heirloom.I want you to have it?"
"Hmm,you should have it then since it's sacred.Here"I said trying to take it off.
"I insist!My,you look ravishing"he spoke out staring at me admirably.
"Why,thanks"I cut in nervously pulling out from his arms.
"Ahem!Yeah!Well,shall we?"
"Yup!Let's go now"I said stepping out as I left his arms hanging.
"Oh,Trish!"
"What?"I said indignantly looking back at him as we went downstairs.
"Oh,nothing"
"Where is everyone and where's Josie?"
"Oh,you haven't heard?"
"Well,yeah?Oweing to the record that I just got back after so many months.So spill it!"
"Well,Josie won't be staying with us anymore"he chipped in rubbing his hands on the barricades.
"Uhm,why?"
"You know,the same thing that sort of happened to you"
"Huh!She...Hang on!How's that even possible?"I asked with astonishment remembering how meek and quiet she used to be.She was always mute and I never even saw her with anyone"
"Hmm,kids of these days.You never can tell where they go off to"he grinned.
"Oh,shut up.As if you're not also bad"
"And you love it?"
"Humph!What a jerk you are!"
"Mmm-hmm!You can say that again baby"he laughed as we went out the front porch,shutting the door behind as we made for the garage.
"So uh,care to tell me where we're going to while I'm supposed to be having my beauty sleep by now?"I asked looking out the window.
"Nope!You'll see"
"Argh!You're killing me"
"But you're not dead yet,are you?Not after what went on between us the other night or have you forgotten?Boy,you should have seen yourself"he chuckled harder making me shy.
"Oh,seriously,that was totally a mistake"
"Mmm-hmm!So you uttering you loved me was a mistake too,right?"
"Yup.That too!That's one perk of being drunk"I sighed with regret.
"Haha!There's that face again"he teased pulling my cheek.
"Oh,stop!"I smiled slapping his hands away playfully.
"You know dad's gonna kill us if he ever finds out right?"
"Nah,why,unless you tell him"he smirked.
"Hhh!Look,whatever thing that went between us last night was totally under the influence of alcohol and it definitely wasn't me.So get that into you,jerky ass"
"Haha!Tell me about it"he smiled halting to a stop.
"Well,why did we stop?I was starting to enjoy the breeze"
"Awe,sorry!Welcome to Rousesseaus Burling fashion line"
"Seriously?We're gonna shop?"I said excitedly pushing the car door open as we stepped out.
"Man!You're the best!"
"I know right?Come on now.We've got a lot to do with this credit card"he said pulling me inside.
"Make your choice.I'll be the judge"he said taking up a magazine that laid on the dress stand.I quickly got into the changing room as I tried on every dress that my hands could get hold on as Derek helped me select.We were done now as I watched him head straight to the counter to make payments.
"We're taking the lots!"he said to the ladies at the counter.
"Ph-Phillip?"I said with surprise as I caught glimpse of someone staring at me from the dress stand.
"Phillip?Trish are you okay?"Derek said turning around as he made to reach for me.
"Are you okay Trish?"he asked as he saw me sweating profusely.
"Yeah!"I glanced back slightly only to realise there was no one.
"Y-yeah I'm fine"I said with fright as I turned to him.
"I thought I saw someone over there"I said pointing to the dress stands.
"Over there?But no one's there Trish.Come let's get you home fast"he said getting me up swiftly as we headed out.
PHIL!!!
"I'm sorry Trish but it isn't the right time for you to see me yet but I promise you,I'll reveal everything to you and to everyone else when the right time comes for us.I love you mi amor"
. .
Read "
MY CAMPUS LIFE 2
" by the same author (
Ciara Jessy
)
.
All episodes of this story can be found here >> https://www.ebonystory.com/story/my-campus-life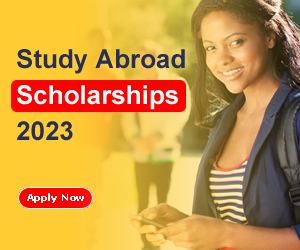 Wants to study abroad? Checkout this ongoing international scholarships
Ebonystory.com
Views (6331)
Likes (3)
Comments (12)
Rating (5)