MY CAMPUS LIFE - Episode 18
See all episodes here »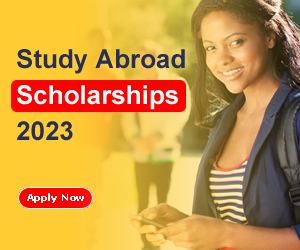 "Trish!What are you doing here?"Chels asked fixing her eyes on me with detest.
"Ch-Chels!I'm so sorry"I apologized meekly.
"Oh,Bestie"she said emotionally wrapping her arms around me.
"Well,come on in.You've got no idea how much I've wanted to hear you say that"she said delightedly ushering me to the bed.
"Chelsea,I'm really sorry for everything"I started off playing with my fingers.
"I never should have said those mean stuffs to you.I was trying to hurt you but I hurt myself instead and I really regret it"I sobbed with remorse.
"I never should have pushed you guys away.I'm s-so sorry"
"Oh,come here!Stop crying now"she said to my surprise.
"What?"
"Yes....C'mon,you're my bestie and you didn't expect me to let go of you just like that,did you?Dry those tears now.I knew you were gonna come back to us"she said caressing my brown hair.
"You have no idea how happy I am knowing you've realized your mistakes and you're never going back to it"
"Oh,thank you!Thank you for not giving up on me"I said happily knowing everything was gonna be just fine with us.
"No,thank you.Thank you for coming back to us.I'm glad I lived to see this day"she giggled hugging me again.
"Oh,you!Hang on where's Daph?"I asked getting up.
"Daph?Oh she...."
"I'm here"Daphne cut in almost immediately,stepping in with a warm smile dazzling across her face.
"D?"I exclaimed moving backwards with fright.
"Daphne?Dammit!You scared me!"Chelsea teased throwing the pillow at her.
"Haha!Gotcha ladies!"she laughed jamming the door which hung ajar.
"Trish!!!"
"D...D,I'm so sorry.I'm really sorry for all those mean things I said to you.It wasn't me talking back there.I hope you can forgive me,friend?"I said summoning courage as I walked towards her.
"There there child!"she said embracing me.
"I overheard you guys.Yeah-yeah!I know it was so wrong of me but gosh,Trish,I did miss your voice"
"Aww,me too B.You look quite alright and I'm so happy about that and oh,I'm s..."
"Shh!You don't need to say it all again my darling causeeee...."she paused curving her lips making my heart thump.
"You have my forgiveness Trishy-poo.Ooo...come here you two"she yelled happily pulling Chels and I in her arms.
"You guys are literally the best.I'm so lucky I've got you two"
"Uh-huh!We sure are too"they giggled softly.
It felt really awesome knowing I was back with my bestfriends again after all these months of living in anguish and pain.Just like they say,there's no lost hope in being redeemed afterall.I finally found happiness and there's certainly no way I'm letting go of that ever again.
"Trish...Trish wake up!"
"Mmm,what's it Chels?Is it morning already?"I asked with wearied sleepy eyes as I stretched tiredly on the bed.
"Of course sleepy head.It's 7 O'clock in the morning and we need to meet up with our project officer by eight remember?"
"Urgh!Why is school so stressful?I can't wait to be out of here"I grumbled tiredly covering my head with my pillow.
"Oh,get up you!I bet Mr Roy is waiting now.You know that man sticks to time more than anyonelese"
"Hah!Like Seriously!"I laughed.
"So get up or we'll be late!"
"Arrgh!Fine...I'm up!"I said reluctantly putting on my pink bear slippers.
"Oh,no!"I gasped rushing towards the bathroom with my hand in my mouth.
"Trish are you okay?Trish!"Daphne called out to me as she rushed towards me.
"Y-yeah!I'm....Ohhhh"I said weakly throwing up again with the soggy feelings burning inside of me.
"Are you alright?God!You look terrible"
"N-no I'm f..."I said puking again.
"God!This is disgusting"I said with disgust turning my face away.
"Come,go wash yourself up.Let me help you with this and whoa,how come you're body got this hot so fast?Are you really sure you're all right?"she asked suspiciously rolling her eyes on me.
"Yeah!I'm fine.C'mon,give me that"I said taking the sink spoke from her.
I'll...Whoa!"I said weakly falling backwards as I blacked out completely.
"Trish!Trish......!!!!"
"Who's there?"Derek called from inside pulling the door open.
"My,isn't it my favourite baby.How are..."
"Oh,please!"I said bumping him aside.
"Humph!!Aren't you such in a mood?How lovely!"he grinned shutting the door behind.
"Here!"I said tossing the envelope I had in my hands as I bit my lower lip.
"What's this shit?"he said rolling his eyes on the white sheet with shock.
"Oh,it's shit now?I'm three weeks pregnant Derek"I spoke out releasing the bombshell to his hearing.
"What?"
"Yes!That's what!I'm pregnant and you're responsible Derek"
"It can't be,can it?We just made out once.How can it result to this?"he said pointing at the paper.
"Clearly the doctor must have made some mistake clarifying this"he said nervously.
"That's what I thought till I went to another hospital and the result came out the same"I shot back with pains lingering inside of me.
"Well,what's it gonna be now?We can't let mum and dad see this"
"God!Why didn't I think of that?"I muttered under my breath pacing up and down.
"Look Trish,just take it easy.We're definitely gonna think of something"
"Take it easy,you say?How'd you think mum and dad will react if they realize I'm pregnant again"I yelled on top of my voice.
"Hey keep it down.The whole neighborhood's gonna hear"
"Y-you know what,I need some air.I can't be here"I said making to leave before he grabbed me.
"Hey-hey!Wait up!You can't leave just like that"
"Then what'd you want me to do,huh?I can't face them with this and I can't risk telling them either not after what they did to me before.Shit!"I said frustatedly with my legs trembling nonstop.
"Trish,you don't have to do it.I will"he said lifting my chin up.
"What?No you can't"
"Then marry me!"he spat those words out catching me by surprise.
"No?I mean seriously,no"
"Oh,now what?"
"That's a pity marriage.I won't have such"I said furiously.
"Why?We're in this together and there's no way I can let you suffer under the brute of your father's whims.Look Trish,I love you.I really do and if there's anything I want more is for you to accept this.There's no turning back now and besides I'm doing you a huge favour instead of abandoning you just like that coward did.
"Phil never abandoned me and he's not a coward"I yelled back.
"Fine as you'll have it but listen to me Trish,I'll never do that to you.Just please do this and make me the happiest man on earth"he confessed whole-heartedly holding me firm.
"I could scent his cologne.God!Why is he making this sound so easy?"
"I-I can't"I said letting go of him.
"I mean we can't.There's no us,all right and I'm definitely not keeping this baby.I'm sorry"I said making for the door.
"What?Trish are you crazy?!"
"No,I'm not.It's better off this way.Goodbye Derek!"I said making to leave.
"No!"He went after me.
"Don't you dare walk out on me Tricia.I swear to God,if anything happens to my child,you'll live to regret it.I promise you!"he thundered so hard making his voice echo.
"Those words mean nothing to me Derek.I don't love you and that's final"I uttered with disdain as I stormed off fast before he caught up with me.....
. .
Read "
MY CAMPUS LIFE 2
" by the same author (
Ciara Jessy
)
.
All episodes of this story can be found here >> https://www.ebonystory.com/story/my-campus-life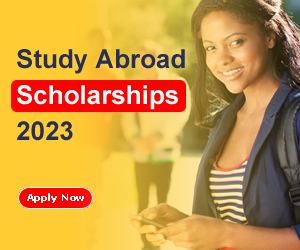 Wants to study abroad? Checkout this ongoing international scholarships
Ebonystory.com
Views (6112)
Likes (2)
Comments (11)
Rating (5)