Jamila - Episode 5
The Charade
See all episodes here »
We got down from Sylvia's fiance red SUV land Rover Discovery Sport. He calls it.his second baby maybe cus its still new
They pecked themselves as we came down and waved at them. Styxx was looking at me as if he wants me to say something I am adamant to say
Carl shut the door and they drove off but after their normal I love you stuff, grinning from ear to ear forgetting the commotion he caused
We stood there watching them untill we couldn't see the car
Lizzy looked at me with expressionless face
"Babe listen to me please, I can explain......" I made to explain but she cut me off
She waved her hands and walked away
"I don't need your explanation"
"You just made a fool out of me. I promised Styxx that my friend is accomodative"
"Even if you don't like him, just pretend till the night is over"
Her face is visibly angry which shows I have alot to explain
"But Babe, you know am not good at pretense"
Silence
I put on my best puppy face
"Can you just open the door let's go inside . Am freezing out here"
She rolled her big sexy eyes which I always trip for, hissed, fumbled her bag for the key and opened the door.
When we entered inside, she pointed at the door by the right
"That's your room, everything and anything you need is inside there"
Pointing at the extreme door
"That's the kitchen, in case you feel thirsty or hungry"
"Okay babe.Thanks"
"But can I sleep with you" I asked hoping for a positive answer
Silence
"Its what she always wanted, so why the cold attitude

I hugged her stiff body
"Please don't stay mad at me till morning" I whispered
She released herself, went to her room and banged her door"
"Ohhh, I guess I messed up big time
All episodes of this story can be found here >> https://www.ebonystory.com/story/jamila
. But what's her stress or is there anything attached to that"
I opened my supposed room and stepped in side
The room is decorated with pink all through, with flowers scattered all round
I smiled
Sylvia still knows that my best colour is pink
I removes my cloths slowly and went inside the bathroom
I immersed myself into the bathtub, I really need the consolation
I splashed water on my body and dipped more inside and travelled out to my world of thoughts
***************
Back at the restaurant

"Don't tell me that you have forgotten me" Styxx said smiling charmingly
I exchanged glance with Sylvia
"I can't please, remind me" I answered
He brought out his phone, pressed something and my phone started ringing immediately
I checked my phone and "disturbance guy" displayed on my screen
"Did you just call me now" I asked him
He nods
I almost shouted when I remembered him
"You are the guy that met me on my way home"
He nods again
"And you refused telling me your name then"
I smiled refusing to acknowledge the comment rather I continued talking
"OMG, you look so handsome now"
He smiled and nod his head proudly
We exchanged handshakes
"Common man, don't tell me she is also in your list" Carl blurted out and closed his mouth almost immediately when he realised what he was saying
Everywhere was silent for a moment
Sylvia looked at me, nudged Carl and they stood up at once
"We will be back" Sylvia said tugging Carl behind
"What is this girl doing, is she trying to do matchmaking" I thought to myself
When they were out of sight, Styxx made to say something but I stopped him
"It doesn't matter , I don't need the explanation"
"Gross, who do this guy think he is" I muttered to myself trying to keep calm
"Babe its not what you think" he made to continue but the look on my face made him to shut up
I just don't want to say something I will regret later, but the thought of him listing me among girls he is going to mess with made my skin crawl
I hate guys that flirt especially those who always have list of them
I ignored him totally
When Sylvia and Carl came back, we started eating and chating but I never did as if I noticed all Styxx and Carl effort to start a conversation with me
I stayed mute untill we finished eating and made to go
Sylvia and Styxx talked on our way home but that never bothered me but now it does cus my friend is angry cus of that.
*******
Huh, enough of the thinking
I came out of the bathtub and dried myself up
I have to focus on what brought me here, with that I dumbed myself on the bed and drift off immediately.
**********
Hehehe
Sorry for the delay guys but now I am back, one episode per day #i promise #
So please what do you think of this episode
Will read that on the comment section and please don't forget to like, rate and share to your friends
#loveyouall#
. .
Read "
My Past My Future
" by the same author (
Celestina Oranye
)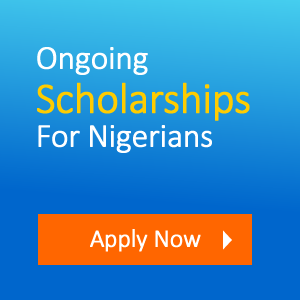 Ebonystory.com
Views (1166)
Likes (6)
Comments (10)
Rating (5)