All For What! - Episode 21
See all episodes here »
Nafisa laughed viciously as she heard Saeed's car drove out of the compound. It was her chance to teach the little brat a lesson she would never forget. "Manal! Manal!!" She yelled. "Come down right now."
Manal who was in her room watching cartoon was startled by the way Nafisa was yelling for her. Due to fear Nafisa ignited in her, she quickly got up and hurried downstairs to her . She went downstairs and met Nafisa seated on the couch with one of her legs crossed over the other, looking like the madam of the house.
"Come closer!" Nafisa said in a cool voice. The things she wanted to do to her! Manal remained where she was for the fear of what she might do to her. She knew she didn't do anything to offend her, but the look of her face proved otherwise. "Kneel down!" Nafisa commanded and when Manal hesitated, she quickly went into the kitchen and came back with a pestle. "Will you do as I say or wait till I break your thick skull with this?" She asked, aggressively.
Out of dreadfulness of what she could actually do, Manal did as she was told and instantly began to shed tears.
"Why are you crying?" Nafisa asked, irritatedly. "- have I touched you yet?" She questioned
All episodes of this story can be found here >> https://www.ebonystory.com/story/all-for-what
. When she realized Manal wasn't answering any of her questions, she fumed. "Am I taking to a wall? Answer me when next I talk to you, foolish girl. Why were you screaming last night?" Though she knew why she screamed - she was even the cause, she wanted to intimidate her.
"I saw... Saw a... Ghost in my room," Manal stuttered, fearfully.
Nafisa burst into laughter. "I saw... Saw a... Ghost in my room." Nafisa imitated her voice mockingly. "- a ghost indeed. Now listen carefully to everything I have to say; never, I repeat, never you ever ignore me while I'm talking to you. 2. Once your parents leave this house each day, I want you to start sweeping your room- not just your room, the entire house. Am I understood?"
"I can-"
"Don't worry, you will learn. I will not be the only one working in this house while you do nothing. You are old enough to do house chores that's why from now henceforth, we will do all the work in this house together and... Let me give you a warning; don't you ever try to do any chores while your parents are at home, if you do, I will kill you when they are not around. You know they are always not at home, right? Right?" She asked again sternly widening her eyes.
"Yes," she replied with shaky voice and tears running down her face.
"Good, now get started," She commanded. "I want this living room to be well swept before I come out from my room." She narrowed her eyes at her before sashaying to her room to relax. She locked the room from the inside to prevent any disturbance then plopped down into her bed. She drifted into a peaceful nap few minutes later.
Manal picked up the broom crying. She was not used to working, but she knew she had to do it otherwise Nafisa would kill her; like she threatened. She swept the floor once and continued doing it again till it was neat. She didn't even know when she fell asleep on the floor due to exhaustion.
By the time Nafisa awoke, it was already 12:00pm. She couldn't believe she napped for almost five hours and she had not even prepared breakfast for Manal and herself. Sluggishly, she stood up and left her room. On her way to the kitchen, she met Manal sleeping on the floor with the broom she used in sweeping lying beside her. Nafisa's eyes darted to each corner of the living room, scanning Manal's work. She was surprised to see she did a good job. She smiled - it wasn't her job to sweep anymore. It was left to Manal now. That was if her parents were away of course.
Because she was happy and satisfied with Manal's work, she went into the kitchen and prepared noodles. When she had had her fill, she went back to the living room and woke Manal up to go and have her breakfast in the dining room.
In the evening, when both Maryam and Saeed came back from work, they didn't notice or suspect anything amidst Nafisa's behavior and pretence and it continued like that for months.
~~~
With each passing day, Nafisa's cruelty towards Manal increased. Her stay in the house was exactly five months now and no one had caught her in the evil act of maltreating Manal, not even once. In school, she managed to convince Ayesha, Zahra and Yasmeen to forgive her for messing up. To her surprise, they forgave her easily and their bond grew stronger. She was officially a member of the clique now. They learned to accept her wholeheartedly. Ayesha had even stopped doubting her now. Nafisa felt on top of the world and had more reasons to ignore Zeenat. She didn't even in the slightest spare her a look anymore. It bothered Zeenat a lot because deep inside her heart, she still cared for her ex friend, but she always tried so hard to hide it and pretend as if she also didn't care.
After school on a fateful day, Ayesha, Yasmeen and Zahra decided to go to Nafisa's house. Nafisa's heartbeat accelerated because Maryam didn't go to work that day and there was no excuse she could give. She always came up with them, but now, she had ran out of what excuse to give. She had no choice than to let them do as they wished.
On arrival to the house, an idea quickly found its way to Nafisa's mind. "OMG!" She squealed. "- I forgot to tell you guys no one is at home today and I forgot to take the house keys." She lied.
"Too bad," Zahra commented. "Let's go to my house then."
Nafisa heaved a sigh of relief. "Yeah, let's go."
They were about to leave when Ayesha spoke; "No wait! It seems the door isn't locked. It's slightly opened."
Nafisa was quick to intervene. "That can't be true, let's get going before... Before..." She trialed off, not knowing what next to say.
"Before what?" Ayesha asked. "- let me take a look." She walked towards the door and turned the doorknob and to Nafisa's disadvantage, it opened. "See it is isn't locked."
"Oh... Oh... Yeah... Wow! I didn't think anyone was home, let's go in," Nafisa said, laughing sheepishly. She was doomed and busted today. She visibly cringed at what their reactions would be.
They got into the living room and Nafisa told them to make themselves comfortable and feel at home. She excused herself and went into her room hurriedly. She sat on the floor and started praying to God not to make anything go wrong. She couldn't imagine the shame and degradation that could cause upon her. She hoped Maryam was sleeping in her room and wouldn't wake up until the girls leave. She composed herself before making her way back to the living room. To her greatest surprise, she sighted Maryam coming down from upstairs. "Innalilahi I'm dead!" She hid behind a wall and watched in terror as Maryam stepped into the living room. She shut her eyes tightly and waited for the worst to happen.
"Good afternoon ma," they all greeted her in unison immediately they saw her.
Maryam was surprised to see strange faces in her home for the first time, but nonetheless, she answered their greetings. "How are you all doing?" She asked.
"Fine ma," they answered.
"Good. If I may ask, who let you into my house and who are you looking for?" She asked, her brows tightly furrowed in confusion.
"We are Nafisa's classmates as well as her friends. She let us in." It was Ayesha that spoke on their behalf.
"Oh! I see," Maryam stated. She should have known by their uniform, It was the same as Nafisa's, but it didn't cross her mind. "Where is she right now?"
Nafisa became more panicked and paranoid. Why was she asking of her? Was she angry? - she couldn't read from her expression for her back was turned on her. She awaited impatiently for either one of the girls to speak up.
"We don't know, she excused herself and up till now, she still isn't back," Zahra spoke next.
"What! How could she have left you guys here by yourselves! Nafisa! Nafisa!!" She called with a high pitched voice.
Nafisa flinch and didn't even realize when she ran into the living room like a terrorized duckling. "Ma?" She replied.
Maryam averted her gaze from the girls to Nafisa. "These are your friends right?"
"Yes, ma," she replied, looking down. She knew there was no miracle that could save her from being exposed today.
"Why did you leave them alone unattended? Is this how you treat your visitors?" She asked, sternly.
"I'm sorry ma," Nafisa said, her head still hung low all through.
"It's okay, but you shouldn't repeat it next time. Go into the kitchen and get them some refreshments," Maryam said and averted her gaze back to the girls. "Feel at home." She said to them then walked away afterwards.
Nafisa couldn't believe her luck. She continuously thanked God inwardly. She honestly thought she would be exposed. "I'm so sorry guys, I had to use the toilet," she lied, smoothly.
"We understand," Yasmeen laughed. NAFISA excused herself once more and went into the kitchen to get the refreshments. The girls couldn't stop teasing her of how afraid she was of her aunty. She kept of denying, but it all fell on deaf ears. After an hour or so, the girls decided to take their leave. Nafisa thanked them wholeheartedly and walked them to the gate.
With Yasmeen, Ayesha and Zahra's influence, it didn't take much time for Nafisa to start entertaining boys into her life also...
TO BE CONTINUED...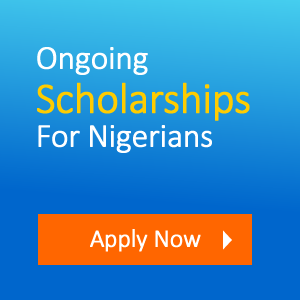 Ebonystory.com
Views (925)
Likes (2)
Comments (2)
Rating (0)