The Homecoming - Episode 3
The Summoning
See all episodes here »
If there is one thing I love doing, it's making lists.
Lists.
The beauty of them, keeping my life so organised and well, just being plain helpful.
After the episode with Sage Jacobs i enter my room and go directly to the bathroom, after taking my bath I exit and sit at my desk to make lists.
Since I have been back i have been in a constant state of idleness, well it ends now .
Alec will be starting primary school tomorrow and will be gone for most of the day, I really need to get a job.
One would think being the daughter of Maxwell Maxwells means a constant source of income but no, am the prodigal daughter, I have been using the stipend my mom left for all of us after she died, I refuse to take my father's money.
After getting a lock down on most of the places I feel I can work,-which mind you are limited, I have a degree in secretarial studies - I lean back in my chair and massage my neck, am so tired .
A knock at my door makes me stand to go investigate, most be Alec, the little brat refuses to take naps.
I open the door and come face to face with justice, he enters my room before I could form a single thought,
Well this is new, what now?
"What do you think you were doing?"
This were the first words he spouted,
I blink in confusion and open mouth to respond but he was already moving towards my list on my desk.
My list!, My desk.
"I don't know what you me...."
He stops me with a single finger, classic justice, always so arrogant .
"You are looking for a job?"
I nod affirmative and he sighs
"Is it your mission to bring disgrace on this family or you just plain hate us?"
I sigh and respond.
"I don't know what you mean"
He frowns and points to my list.
"You circled a job at an eatery as a waitress julliet"
He points at the newspaper I was using to job hunt.
"How do you think the press will spin it when the daughter of Maxwell Maxwells who has been gone for the better part of 7 years comes back and start working as a common waitress."
I huff and go to respond but he cuts me short,
"You have a degree,why don't you use it?"
I shake my head but reply
"I have a child J, I need a job that makes me create my own hours"
"Oh you mean that spawn of yours actually needs attention?_"
Then almost as an afterthought he adds
"Well I guess just as his mother is, attention seeking trolls, oh well."
Oh hell no, I mean seriously, hell to the bloody no, justice does not get to come to my rooms, my sanctuary, to mock my list -my precious-, and he so does not get to bad mouth my son and i make that known in a series of ways .
Okay maybe just one way.
I lift my hand and that puts a stop to whatever he was going to say .
"Justice, you came here for a reason, get on the hell with it ".
He shrugs unaffected by his words and by the pain that am sure shines from my eyes and forges on.
"I saw you talking, no am sorry, plastered to Sage earlier,"
He says with no remorse.
"Just came to drop a warning, stay away from him and keep your seducing ways to your self"
I gasp in outrage but he continues.
"If by any means you are looking for a man fix, I have a list of associates that are in dire needs of the brand of attention you give".
I blink against the sudden rush tears that accompanies his statement but I wasn't fast enough because a lone tear still manages to fall.
He was not disturbed.
I could not believe justice thought so despicably of me.
I have had enough
"Get out of my room Justice Maxwells, now!"
He leans against my desks and folds his hands across his chest, a vision of laid-backness, he was not 'getting out'.
We stare at each other, me trying to hide the pain his words cause and him scheming with that big head of his .
I open my mouth to emphasize my motion of him getting out when he seemed to come up with an idea.
"Do you really need a job?"
I nod affirmative but hold my self weary, not knowing what is coming next.
"I might have a job for you"
He says with so much put upon benevolence that I could do nothing but blink.
When I make no response he took that as a reason to go on.
"It is a job as a personal assistant, one of my acquitances needs a P.A, if you are up for It I will tell him and you can start tomorrow"
I got to refuse but he sweetens the pot.
"He might even let you create your own hours, and the pay is substantial,Two fifty grand a month and bonuses on holidays"
OMG.
That would be a dream job,I might even be able to move out from this place, but first....
"There is no hidden plan in there?"
He smiles a slow smile and drawls,
"You know you can always trust me July".
I blink at his Nick name for me but he was already moving on, walking towards the door.
"Evelyn will bring you everything you will need"
He turns and smile and I think everything is going to be ok.
"Good luck at your job tommorow."
He exits the room and I walk back to my bed, exhausted at the power play with Justice .
But I can't help but smile, I think I might have a job.
********
I drive down the street in one the estates in Lagos thinking I don't want to be late for my interview.
It's the next morning after justice decided to help me acquire a job and I am now driving to the office or whatever place it is.
This morning after I sent Alec to school on the school bus,(I hope he has a nice day, it almost killed me to see him go.) Evelyn, the housekeeper showed up with a slip of paper with just an address and a name written on it and I guessed that is were my interview will be holding.
The computerized voice of the GPS lady telling me I have gotten to my destination shakes Me from my thought.
I see I have driven up to a mansion and I instantly check to see if it is the right place,it is.
I drive to the gate where a gate man asks for my information, I give him but not before seeing the judging look on his face, I look again but he was as blank as a slate.
"Mr oloyenla will see you now "
I thank him and drive past the gate up to the house, the house looked big, but not too intimidating, considering where I lived .
I get down and walk to the front door where a strict looking lady leads me to a study.
"Mr oloyenla will be with you soon."
I nod and she leaves, I am surprised at the rudeness, oh well am here for a job.
Now alone I take a look at to the room and smile, it had good books if by what I could see on the desk.
"You must be julliet,"
I turn an immediately get taken aback not because of the question but because the man in front of me is so old and he is only putting on a towel.
I blink and nod.
"Yes sir, julliet Maxwells, justice sent me to you.
He nods and for the second time in as long I get taken aback again.
"Strip".
I blink .
"Excuse me ?"
"Don't play games with me girl, strip down to your under wear and kneel, I want you to to take of this towel and start s....."
"I don't know what impression you have sir but am here for a job interview"
I try to explain while easing back from him because he was taking measured steps forward.
"That's not what I was told, strip girl, I have a needing and I want to be satisfied before I work."
"There must be a mistake here sir,....."
I don't get to finish because he grabs my hand and drags at my blouse .
Memories of seven years ago assault me and i cry out.
"Sir, justice maxwells,..."
"What makes you think he didn't order this?"
I am momentarily stupefied,j ustice ordered this?
His hands at my bra drags me from stupor and I manage to kick at his shin, he howls in pain and let go.
I run to the door, grabbing my purse from the desk as I make my way to my car, my blouse in tatters.
I get inside my car and drive to the gate the gate man takes one look at me and opens the gate .
I cry all the way home thinking how Justice has betrayed my trust yet again.
. .
Read "
Beautiful Mess
" by the same author (
Bebe Ernest
)
.
All episodes of this story can be found here >> https://www.ebonystory.com/story/the-homecoming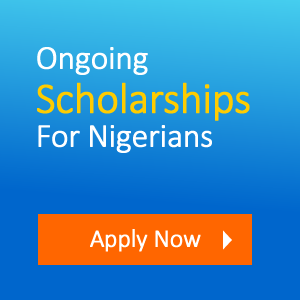 Ebonystory.com
Views (3323)
Likes (7)
Comments (10)
Rating (0)