Tears Of Summayah - Episode 23
See all episodes here »
Six Months Later

Sumayyah and Azeezah started writing their SSCE. Although Azeezah sat for the GCE examinations and passed, she still decided to sit for the SSCE since she was already registered. Besides, her mother wanted her to write it before they travelled abroad.

One Thursday morning, Mrs. Aminat was shopping at a local supermarket when she ran into a childhood friend of hers . Coincidentally, they were about to reach for the same product on a shelf, so Mrs. Aminat took that opportunity to strike up a conversation.

"I am sorry to bother you ma'am, but your face looks familiar. I feel like I know you, but I can't seem to recall where or how." Mrs. Aminat said smiling.

The woman; who so happened to be Jennifer's mum; nodded and peered at Mrs. Aminat as well. Suddenly her face broke up into a smile as recognition dawned. "Oh, are you not Aminat?"

"Yes, I am. But I can't seem to remember your name."

The woman's smile widened. "This is Yusrah,… Yusrah from Kaduna State. Remember our families were neighbours on Baruwa street."

At the mention of Baruwa street, Mrs. Aminat's memories came flooding Back and she hugged her friend
All episodes of this story can be found here >> https://www.ebonystory.com/story/tears-of-summayah
. "Ohh, I remember now! How have you been?"

"I am fine."

Mrs. Aminat pulled out of the hug and looked her friend over. "Why did you move out of that place without saying goodbye.? When we returned from our trip I went to find you at your place and was told you had moved out."

Yusrah sighed. "My family relocated to Sokoto since then and I was robbed so I lost my mobile phone along with all the contacts on it. If not, I would have contacted you."

"Eyah, You have changed a lot. I could hardly recognise you"

"You too" Yusrah replied and they both burst into laughter. "So how are your children?"

"I only have a son and he is already married."

"Wow, I have a daughter too. How old is your son?"

"He is 17 years old."

Yusrah gasped in surprise. "He married so early"

"Yes, I like it and that is the Sunnah of the Prophet."

"You are correct." Yusrah sighed "I really wish my daughter would get married at a very young age too."

Mrs Aminat retrieved her phone from her bag so that she could show Yusrah Jamiu's wedding photographs. "This is a picture of them both".

"Wow, what a great couple. Can you send me their pictures? I have to show my daughter. Perhaps this could actually encourage her to agree to get married very soon."

"No problem."

Mrs. Aminat sent the photos to Yusrah via Bluetooth and afterward they exchanged contacts and bid each other goodbye.

………
Immediately Yusrah arrived back home, she explained to her daughter how she ran into one of her old friends at the supermarket. She told her how her son had got married to a beautiful lady and was living happily

"You know I have always told you that getting married early is a good thing to do, but you never listen." Yusrah said when she finished talking about her encounter.

Jennifer rolled her eyes. "Mom, please I don't want to get married now. I have to enjoy my life to the fullest and not get myself stuck in a useless marriage."

"Let me show you a picture of both of them." Yusrah brought out her phone and showed Jennifer the photos Mrs. Aminat sent to her.

Jennifer reluctantly collected her mum's phone and looked at the pictures. She was surprised when she saw Jamiu and Sumayyah's smiling faces staring back at her. "What- What is this mum?" She asked in a trembling voice. "I know this stupid girl from school. She made my life a living hell until I was expelled, and she snatched my boyfriend." Jennifer was angry and frustrated but the only thing she could do was shed tears. "It should be me in that picture, not her! She destroyed my life and she is living happily"

Yusrah tried to console her daughter. "Sorry dear, Allah will provide your own husband. You aren't destined to be together."

Jennifer only cried harder. "Mum, I don't want any other guy but Jamiu. If I can't have him then I won't ever get married!"

Yusrah was shocked at her daughter's words. "What do you mean you won't get married if you can't marry him?"

"Mum, I love this guy. And Sumayyah does not get to be happy after what she did to me! I must find a way to destroy their sham of a marriage and get Jamiu back."

Yusrah was not one to deny her daughter any requests. Whatever Jennifer wanted-whether good or bad- she gave to her. So when her daughter said she wanted Jamiu, Yusrah started to plot ways of getting him. "Okay, we will find a solution to this. Now go to your room and relax"

"Thank you, mum."

When Jennifer left her mum, Yusrah continued to flesh out her evil plot. She planned to tarnish Sumayyah's image in Mrs. Aminat's sight because judging by the smiles on her face when she was showing the pictures, Yusrah concluded that Mrs. Aminat loved Sumayah a lot. Yusrah rushed to Jennifer's room to discuss the matter with her.

"I have a plan, Jennifer"

Jennifer sat up in bed excitedly. "What is it, mum?"

"We have to visit Jamiu's mum and plant the seeds of doubt in her heart. Then we will frame Sumayyah; make it look like she is a loose girl. What do you think?"

"I think it is a good idea mum!" Jennifer pulled her mum into a tight hug. "Mom, thank you so much. You are the best mum in the world.".

"You are welcome, my darling daughter."

*******
After three days, Yusrah and Jennifer paid Mrs. Aminat a visit at her residence with the intention of carrying out the first phase of their plan.

"Assalamu Alaikum warahmotulah wabarakatuh." Yusrah greeted while knocking at the front door.

"Walaykum salaam warahmotulah wabarakatuh. I am coming". Mrs. Aminat replied from inside the house. When she opened the door, she was surprised to see Yusrah
"You didn't inform me that you wanted to visit me! Come in please". She ushered them into the living room and invited them to sit. "Is this your daughter?" She asked smiling at Jennifer

"Yes. Her name is Jennifer."

"Good evening ma." Jennifer greeted

"Good evening my girl. Yusrah, your daughter is beautiful Maasha Allah.

"Thanks for the compliment ma".

I apologise for barging in on you, but we were in the neighbourhood and we decided to come to say hi" Yusrah explained

"Thank you so much."

Jenifer looked around the room until she spotted a wedding photo of Jamiu and Sumayyah that had been framed and hung up on the wall."I am sorry ma, but is Sumayyah your daughter-in-law.?"

Mrs. Aminat turned to her with a quizzical look on her face. "Yes. Is there a problem? How do you know her?"

"Nothing, there's no problem ma. We attend the same school." Jennifer peeled her eyes away from the photograph and continued. "I want to tell you to be very careful ma because she is very cunning."

Mrs. Aminat was confused. "Why are you saying all this.?"

"She is a green snake under green grass"

"What are your reasons for saying all this about her.?" Mrs. Aminat looked to her friend for help

"Sumayyah only pretends to be gentle. She has a lot of boyfriends and even parties a lot"

Mrs. Aminat laughed. "I don't believe you because Sumayyah is a good girl and she hasn't done anything to make me doubt her."

Jennifer looked at Mrs. Aminat with a serious expression on her face. "Would you believe me if I have proof?"

Mrs. Aminat nodded, although she doubted that Jennifer could get any evidence of what she was saying.

Jennifer nodded as well. "I will bring you evidence by next week."

Yusrah decided to speak up now that the mission was complete. "Jennifer, why are you saying all these bad things? Aminat I am very sorry for all this"

"No problem, Yusrah. She is just a child. I am sure she mistook Sumayyah for someone else"

"Okay, we should get going." Yusrah and Jennifer rose and left the house, happy that their mission was successful.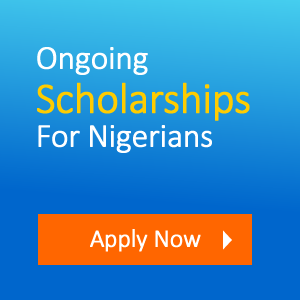 Ebonystory.com
Views (7668)
Likes (11)
Comments (10)
Rating (4.8)