Once Upon a corper season 3 "Faith" - Episode 14
See all episodes here »
Yemi: Please don't kill him. Please for God sake
4 guys were holding Ola hostage and he had been handcuffed to a steel chair but all the pleas of Yemi was not getting to their ears at all.
Man 1: You think you can have your revenge on all of us? Who did you think you are? Superman?
Man 2: Even Superman at a point needs the help of the justice league to save the world.
Chief Wilson: Even after killing you before, I still can't relinquish this opportunity to kill you again. Goodbye Mr . Corper
Yemi: Nooooooo!!!!!
Then she wakes up
The next day
Yemi's POV
Its Monday already. I haven't been to the office since two weeks. I had to resume back to work today if I don't want to be sanctioned or receive any extension of my service. The nightmare I had overnight was terrible. Oh God! Please save him. I looked at him still sleeping on the bed for the last time before going to work.
Ola's POV
Revenge they say is best when served cold. Chief Wilson and his boys' thinks they can go scot-free after all they did to me? No, no, no. They can't. I am definitely going to take my pound of flesh. One by one. I will take them out
All episodes of this story can be found here >> https://www.ebonystory.com/story/once-upon-a-corper-season-3-faith
. One by one, I will fish them out. Chief Wilson will surely pay for this.
Few hours later, I was on the way to the western part of the country.

Read " Shattered Love " by the same author ( OlaOlowo )

. I sure remember their hideout. I don't want to ask for any money from the corp member. She has really tried for me and asking for money will definitely give her a hint about my move and want for revenge.
Location: Somewhere in USA
Even though the agency had announced that one of their finest agent, Agent Ola is dead, Tracy haven't given up on him. One part of her still believes he is alive. Not until his body is found, I can't believe he is gone. She said to herself.
She walks over to Agent Shawn's office and met his absence. She knows he would have closed for the day but she need to still check the tracking signal of Agent Ola to know if she might have any iota of hope. She punched in the computer password and she gained access. Tracking the files of Agent Ola, she moved to the tracking signal channel and she was surprised to see it with a green colour, blinking gently.
Agent Tracy: Am I hallucinating? (She wiped her eyes with her palms so she can see clearly) It's green. Oh My God! He is alive. I knew it.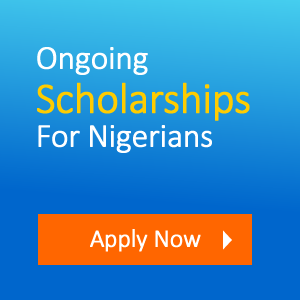 Ebonystory.com
Views (874)
Likes (3)
Comments (1)
Rating (2.5)