Mistaken identity - Episode 3
See all episodes here »
"Oh my God you don't mean it, so right now he is still under custody?" Pastor yemi asked

"Yes sir and he us even been tortured" Paulex replied.

Read " Best Friend " by the same author ( OtseDavid )

. He had succeeded in fixing an emergency meeting with the pastor as Tom t had requested

"Ah torture? For what purpose? That's an abuse of his human rights . Someone not yet proving guilty been tortured?"

"Pastor that's the situation on ground o, so we could really use your help" Paulex said

"Hmm oh my Father, my Father. I know Thomas very well, he can't do something like that he is a very good Christian "

"I know so too, the problem is how to prove it"

"Yes!" pastor exclaimed "I think we have the proof, because the Sunday we are talking about was my anniversary and at the same time the Thanksgiving service of brother John and the whole service was recorded on camera, we even went on to do night vigil and I remember very well Thomas sat in front and even displayed some amazing dance steps to the lord. In fact let's go to the station right now"

"Oh thank you sir, thank you sir" Paulex appreciated ecstatically.

"OK so we will drive to Ennex studios to get the recording and then drive straight to the station."

The studio was not yet done making the disc but on urgent request it was hurriedly prepared for them which took a little while.
Mean while at the station, officer Olutu and his boys had gone to further interrogate Tom t this time coming with a large rounded stick which is popular referred to as "talk true".

"Young man where were you at around 10pm to 2am on Sunday the 4th" officer Olutu asked pacing about the small room and gently tapping the talk true on his palms

"Sir I was in church"
all three ifficers burst into laughter at his reply
The officer by his right hand side landed a slap on his head

"See this idiot, a criminal in church Abi?" The other asked

"Am going to ask you for the last time did you or did you not Steal the moto bike"?

"Sir I swear I have never stole anything in my life I swear am not lying I swear" Tom said pleadingly.

Officer Olutu signaled at the other officers with his head and immediately they grabbed Tom t holding his legs firmly straight forward

"Oh you think we are playing here?" Olutu said
All episodes of this story can be found here >> https://www.ebonystory.com/story/mistaken-identity
. With one swing he hit his legs, specifically on his shin bone, the front bone of his leg. Tom t shouted in pain. Olutu hit the right leg first then the left and then the right again.
The pain was excruciating, it felt like he would never use those legs again, he wriggled to get free but the officers held him tight besides his hands were cuffed behind the wooden chair.

"I don die o I don die" tom t shouted

"Are you ready to confess? Olutu asked then not waiting for an answer struck at his legs again in the same pattern of right first then left and then right again.

Meanwhile pastor was fuming with rage in the DPO office even Paulex was surprised but impressed about how angry he was he quarreled in a loud voice demanding the immediate release of the young man

"Mr man, shouting will not help solve anything, you don't expect us to just let go of a suspect just like that, we have to get to the bottom of the matter"

"By torturing him like an animal with no rights?

"Listen pastor whatever you call yourself, the Nigeria police force will not be intimidated by anybody so don't come here and teach me how to do my job"

As there were yet speaking, an elegantly dressed young man of about fourty years of age walked into the office. A frown set on the DPOs face, this was one of the last people he wanted to see right now barrister Ayodele Olatunji a growing up lawyer whose name was on everybody's lips in the town, known for his 100% efficacy, he had never lost any case since leaving law school 8 years ago. The DPO had got into encounters with him to know he was too much trouble.

"Good afternoon DPO" he greated

"Yes and this is my lawyer" pastor said

"Please I demand to see the young man in question" he said with an air of confidence soaked in authority.

"Officer the DPO called and the door opened for a skinny hungry looking police officer to step in " bring in the suspect "
When Tom t was brought in pastor could nt hold himself he burst out in anger

"Oh father Abraham what is this? What manner of cruelty is this? Are you people okay? No just look at what they have done to him"

Not able to stand, Tom t collapsed to the ground but was immediately lifted up by the officer that brought him in and had been looking at him with disgust. Paulex sat tom t down. The lawyer was calm with an expressionless face

"Well DPO I bileve you DVD is working I will like you to play this" he said handing him the disk in his hand

The video came on and the Sunday service was played, not five minutes into the video and tom t stood abruptly pointing to the screen

"See me, see me there with white shirt, God, God see me, officer see me" and he burst in tears crying uncontrollably like a baby while Paulex comfortated him

"DPO I think you now have a case with me, see you in court" the lawyer said and stood motioning to Paulex to carry Tom t

"Do I have to ask somebody before you hurriedly remove this handcuff from his hand and bring his clothes?" the barrister asked the DPO who just sat lost for words.

That was how Tom t was freed, for a week he used clutches to walk, and we would have thought it all ended there since he insisted he didn't want to press charges but his aunty who was not informed all this while got to know of what happened and may I add she retired as a chief judge two weeks before this incidence.
Right about now neither the DPO or officer Olutu are employed and Abdul is still in court and might have to spend some time in the other side for defamation of character and all that.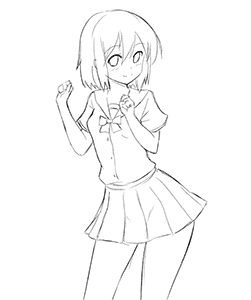 Thank you for reading this story to the end. Am sure you enjoyed it. Please support us by sharing this story to your friends. Someone had probably shared this story to you and that was why you had the opportunity to read it too. Lets continue the cycle. Just one share from you can make us grow bigger. Please don't go without sharing.
Other interesting stories by the same author (

OtseDavid

) ↓
Ebonystory.com
Views (1420)
Likes (5)
Comments (15)
Rating (0)