In Search For My Twin - Episode 6
See all episodes here »
The words in the letter made me speechless for they were so heart touching and made me realize how much I mean to him. Later I heard my Nokia phone ring and when I looked on it my heart skipped a bit.
It was faruk calling and when I answered it took me a full minute to recover my voice. Hi babe why are you not speaking, faruk said in a calm voice. H.....h.....Hi I managed to say at last . Am so happy and very pleased for my birthday present I said. What you opened the present, but I told you to wait . He said teasingly. We talked for about an hour and then I fell asleep. I had a peaceful until I got that dream again.
I saw that girl again wearing very expensive clothes and seemed very happy. She looked at me with a very bright smile and it was like looking at my self in the mirror. This is starting to freak me out. My mom used to console me and now she's no more.
My twin who died in her infancy might be very happy. I said to myself trying to brush off the dream. It seems as if she's alive or is she watching me from the skies? I was lost ,its so disturbing and unbelievable. It feels so real as if she's still alive.
I woke my siblings up and prepared them for school but before I finished a Noah car parked in our front yard. It was six in the morning and my heart beat so fast
All episodes of this story can be found here >> https://www.ebonystory.com/story/in-search-for-my-twin
. Who could that be I peeped through the window though I couldn't see anything.
Imara my child called a familiar voice from outside. I rushed out and it was my stepfather's brother who used to care for us after his brother's death. Oh uncle you're most welcome I said hugging him so tight.
I wasn't in the country during the death and burial of your mom, sorry for your loss.

Read " Sister's Love " by the same author ( fatumah sulait )

. He said with a frowned face. It's a pity I said tears rolling down my cheeks. Imarisha and mubiru were now out with us and said their greetings to uncle.
Come in I have been preparing breakfast for the little please join us. No my child am In a hurry he said standing up. I have come to collect your young siblings and take them with me to the city. This came a sharp knife piercing into my heart. No no no uncle you can't take them away from me. I promise to take good care of them I said tears gushing out my eyes. No please I screamed kneeling down on my knees . You will be fine my child try to take good care of yourself he said heading towards his car with both my siblings in his hands.
Please don't leave me alone uncle I said running towards him trying to stop themfrom leaving. You will be fine he said locking his car doors and starting the engine
**********
More comments please
I love you all and take care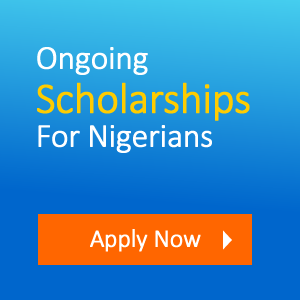 Ebonystory.com
Views (2486)
Likes (3)
Comments (2)
Rating (5)