A wife for the king - Episode 31
Epilogue
See all episodes here »
EPILOGUE
A YEAR LATER
Alexander Maxwell Adegbade jnr, was born.

Read " Adele " by the same author ( Adeyemi Adekitan )

. Alexander and Pamilerin welcome their Son amidst joy and happiness, and of course Adebayo was named the godfather. Maxwell was a splitting image of his father, and Alexander could not help but show him off. His free time is spent with his son and wife . Any thought of his nephew becoming the King was squashed now that he has a heir to the throne.
Pamilerin watch the two most important men in her life bond, Alexander spends his free time with their son in his play room. The boy is growing fast at three months he is strong and already asserting his dominance. She smiles as he wrinkle his face, its food time. "I think we are hungry" she said from the door way, walking into the room.
"Sweetheart we didn't see you" Alexander said, smiling at her, placing Maxwell in her arms to feed.
"I know and I enjoy watching the two of you together" getting comfortable on her rocking chair to breast feed him.
Alexander watch as she fed their son happiness radiating over him. "I love you" he said.
"Awwn baby I love you too" offering him a smile.
"I bless the day Adebayo practically forced me to take you as my secretary
All episodes of this story can be found here >> https://www.ebonystory.com/story/a-wife-for-the-king
. " he said with a devilish grin.
"You know you have not told me the full detail, I think I'm the only one that didn't know I'm being matchmaked, everybody seems to be involved including my parents." She mutters with feigned irritation. "I think its only right for me to pay Adebayo back for his matchmaking skills, he did a good job finding a wife for his King, its time to get the matchmaker settled, and I have a good candidate in mind for him" she declares with mischief.
"Adebayo is in trouble, I can only imagine what you are planning for him, without mischievous smile on your face, don't worry I will tell you if you are good to me tonight." Chuckling beneath his breath, as he lowers his head to kiss her.
"Hnmm so you want me to bribe you uh? I think I can do that my King." Returning his kisses.
THE END.
Thank you for reading. Your comments and likes are all appreciated. Till next time, hugs and kisses.
Checkout 100 Study Abroad Frequently Asked Questions
Wants to study abroad? Checkout this ongoing international scholarships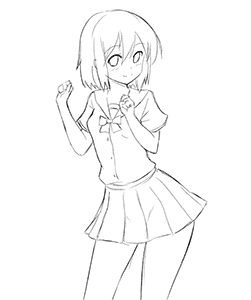 Thank you for reading this story to the end. Am sure you enjoyed it. Please support us by sharing this story to your friends. Someone had probably shared this story to you and that was why you had the opportunity to read it too. Lets continue the cycle. Just one share from you can make us grow bigger. Please don't go without sharing.
Other interesting stories by the same author (

Adeyemi Adekitan

) ↓
Ebonystory.com
Views (1841)
Likes (8)
Comments (17)
Rating (4.75)