My Priceless Jewel - Episode 21
See all episodes here »
"Yaa Junayd, i missed you so very much, hope you are back for good now?". Juwairiyyah asked still holding his hands.
Junayd smiled, caressing Juwai's face. He can't express how happy he is to see her........"yes baby, am back"....he said, taking her hands to his lips and pressing a light kiss on them..."am not gonna leave you agaiin."
Who the hell is this?, Arfaat is totally speechless, he stood there stunned, totally out of words. He turned and look at Alhaji Abbas, Hajiya Azumi and Hajiya Raliya who were smiling at them.
"Welcome back son, or are you still not done looking at your sis?" . Asked Alhaji Abbas, standing up and opening his hands for a hug.
"O papy, i missed you so very much". He walked to his open arms, but then suddenly changed his direction and hugged Hajiya Raliya, who only sat on the couch smiling.
"So you still have this habit of yours?". Alhaji Abbas asked raising one of his brow.
"Of course papy, i missed you all". Said Junayd hugging Alhaji Abbas tightly.
"Amarsu, how far?" Junayd asked, sitting close to hajiya Azumi who turned her face to the other direction, meaning she is angry........"Wify, come on, smile up. Lemme see those yello teeth of yours."
"Kujimun dan tselen uwa!"
All episodes of this story can be found here >> https://www.ebonystory.com/story/my-priceless-jewel
. Hajiya azumi said, smacking him on his back.
"Auch! Kin fara koh?"(You've started right?)
"You fool, get out of my sight before i beat the hell out of you."
"Yaa Junayd, come on, let's go to the garden. We have a lot to talk about". Juwairiyyah said, holding his right hand. Junayd looked up at her, she's beautiful. He squeezed her soft hands in his again before giving out a big smile.
"Excuse me please, can someone tell me what's going on here?". Asked asked, giving out a fake smile.
"Owwww, sorry Arfaat". Said Juwai, smiling......"this is yaa junayd, my sweetest and most amazing super duper bro. He's my intimate cousin"......she looked at Junayd smiling and said agaiin...."Yaa junayd, this is Arfaat..a..a..family friend". She said quickly.
Did she just called me by my name? And she also just called me a family friend? What the hell is happening here?
"Let's go inside, am super tired. I need a warm bath and a very long nap". Junayd said yawing and stretching his body.
"Lazy boy, a haka zan aure ka? I better marry arfaat, atleast he is strong. And he deciplined this silly girl over here."
"Oh really?". Junayd said looking at arfaat, he noticed how sad arfaat looked at him, with lots of hatred in his eyes. Could he be inlove with his juwai? No, that can't be. Even if he's inlove with her, Juwai belong to him only!
"Let's go sweetheart" junayd said taking juwai's hand to his room.
"Lily". Arfaat called her back...."we have a lot to talk about, can we please......?"
Junayd looked at her, waiting for her reply, arfaat disgust him. He is very sure arfaat is inlove with juwai.
"Arrmm....i can't right now. Let's talk next time. See you, regards to mama".
Yaa ilahi! What is happening?
Arfaat couldn't sleep that very day, he called juwai's phone for almost 20 times that night, but she didn't pick up. What he didn't know is that, juwai is busy, listening to junayd's story. How he missed her.
"I can't let her go this time around". Arfaat said to himself...."she was once my wife, and she'll always be."
He had a restless night, so he woke up with a very severe headache.
"Dan mama, are you okay?". Mai kunu asked a line of concern on her face....."you seem worried, is something troubling you?"
"No mama, just having a slight headache, but am sure after taking drugs I'll be good to go". Arfaat lied.
"Sorry, you're not going to the site today, rest at home. You can call Alhaji Abbas and explain things to him."
How can he sit at home when he's not sure of juwai? He can't loose her again. And he's very sure that that so-called intimate cousin of hers is inlove with her.
"No mama, i won't be long. I have something to do. I'll come back as soon as am done."
*
"Matar, where is juwai?". Arfaat asked hajiya azumi, who was sitting alone in the living room.
"In the garden with junayd". Hajiya Azumi replied....."they were inseparable right from childhood. His mom was my first child. We lost her 3yrs ago" hajiya azumi said, tears rolling down her cheeks. "He's an architect, he works in bauchi, but took a leave and went to London for 2yrs course."
"Oh! I see". Arfaat said. Chewing her words inside of him. "They were inseparable since childhood". He repeated thesame words again in his mind. This is getting serious.
He walked to the garden, a lot in his mind. He loves Juwai more than anything. He's not gonna sit idle and let her go to someone else.
"Yaa Junayd, stop it please". Juwai said laughing so hard...."stop, stop it please. I can't take it anymore" Juwairiyyah said, still laughing.
Why is she laughing this hard, she seem happy too. I have to see for myself. His heart skipped a bit as he saw them. Juwai was lying comfortably on junayd's laps, and he was caressing her hair, they were both wet. Meaning they played with water.
"I missed you so very much Yaa Junayd."
"I missed you more baby, guess what i missed the most about you?. Junayd asked winking.
"Well....lemme see, arrmmmm....My beautiful face of course". Juwai said smiling.
"Not at all!. I missed those eyes of yours, especially how they gliter when you are happy."
Arfaat heart was beating very fast, anger building up in him.how could they sit like that? They are not married, and he's not her muharram. "I have to stop this" he thought.
"Lily" Arfaat called slowly, standing an inch behind them.
"Oh! Yaa Arfaat, good morning". Juwairiyyah greated, adjusting her head on junayd's laps the more.
Arfaat closed his eyes, a sharp pain piecing through his heart. He noticed how Junayd looked at him with a look of contempt in his eyes.
"Salamu alaikoom" arfaat said, stretching his hand for a hand shake with junayd. Knowing the importance of answering salamah, junayd stretched his hand too.
"Wa alaikumus salaam". He answered.
"Can i have some few minutes with you please". He asked, looking at juwairiyyah.
"I'm kinda busy....."
"Go on with him sweriee, I'll wait. Don't be long". Junayd said smiling.
"Okay, will be right back."
They walked for a little distance, before arfaat stopped and look at her. She was wearing a peach arabian gown, with a black veil on her head. She looked so innocent, looking damo from the birth they took with the pipe in the garden. O Allah! How he so much love this girl.
"Where is your phone?" Arfaat asked slowly.
"In my room" she answered.
"I called you for almost 20 times yesterday, you didn't pick up."
"Oh! That, i was with Yaa Junayd throughout the night, i slept off late, so i didn't mind looking at the phone. Is something wrong?"
"Seems like, you still don't want to forgive and forget right?"
"That chapter is closed already Yaa Arfaat, let bygones be bygones. We've both hurt each other, i guess we are even."
"But you don't want to talk to me, do you know how i feel deep inside?". Arfaat asked sadly.
"Oh come on Yaa Arfaat, what do you feel inside?". Juwairiyyah asked smiling.
He looked at her, dammit she's too sweet for words!..
"Let's forget it, a new session is starting soon, i deferred your admission last year, so you can start afresh now, 300lvl right?"
"Awww, how sweet of you Yaa Arfaat, thank you so much. I have to go back, don't wanna keep yaa junayd waiting for long. See ya later". Juwai said, turning to leave.
"Keep your phone close to you please, I'll give you a call later".
"Sure, don't worry".

*ONE WEEK LATER*
Nothing Had changed from the way Juwairiyyah treats arfaat this days, she's always together with junayd, yaa junayd this, yaa junayd that. Mai kunu tried her possible best to know what's bothering arfaat, he just won't open up. How could he look at her and tell her he's madly in love with juwairiyyah now?. Sometimes, a part of his heart do tell him to forget about her and move on, he just couldn't.

Read " Today's World " by the same author ( Murjanatu Alkali )

. He's never going to forget Juwairiyyah.
One fateful Thursday evening, Arfaat came to see juwairiyyah, he knew right well that he's gonna meet her with Junayd, and so he did. They were both sitting together on plastic chairs in the compound. He took a deep breathe before walking over to them.
Junayd saw him coming, "this is the perfect time to put my plan into action". He thought. He took out a beautiful red box from his pocket, opened it and brought out a gold ring with initials on it.."J2". He took juwairiyyah's left hand, went on his knees and said...
"Will you be my wife?"
Arfaat lost it all, he almost missed a step. What could his ears be hearing? Junayd proposing to juwairiyyah? That can't be possible.
"Yaa junayd, what are you talking about?" Juwai asked confused.
"You heard me right, i want to spend the rest of my life with you, be the father to your children and you a mother to my kids. I'll make you the happiest woman on earth juwai. Please, say yes."
"Yaa..ya..yaa junayd, OMG, you can't be serious". Juwairiyyah said, tears rolling down her cheeks.
"Is that a yes?". Junayd asked smiling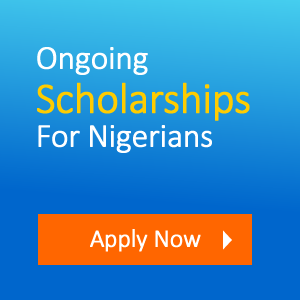 Ebonystory.com
Views (5358)
Likes (3)
Comments (17)
Rating (5)