Melina - Episode 15
See all episodes here »
At 1pm, I was sited at the ice cream hut, just few minutes she walked in, that smile on her face again, I stood up and hugged her like we have been away for months , but sure a day felt like years .
"I am sorry Lina " .... I still managed to say .
"Shhhhh " ... She shunned me, pulled me closer and pressed her lips on mine .
"I am over it already " .. . She concluded before we headed to our spot.
We bought ice cream and played, I was happy they was no chance to explain and sure I was not going to tell her about my dads predicament .
"Babe, I want to invite you to a birthday party, will you be there? Please" .... She pleaded amongst our discussion .
"Emm, what time and where?, you know I have never being to a party before so I don't know how its gonna be".. I stated honestly .
"My friend charity, she is hosting a house party, her birthday, and too she wants to introduce us to her new boyfriend, so the party is gonna be lit, please??, come with henry and Hillary." .. She pleaded .
I wasn't sure if they will come but I could convince them, I don't know .
"okay, I will try to convince them "
**********
MELINA'S POV
**********
"My friend charity is hosting a house party, I want you to come please, I know you don't do parties, I have never seen you in one but this is no more high school, you can just come around please " ..... I pleaded her .
Susan from our high school never attends parties, she hates gatherings of such, but having a plan of hooking him and henry would be cool, here I can do that work perfectly .
"ERM, you know I don't like parties, and besides, Melina, you don't talk to people , what plans do you have this time, because sure, your approach is creepy " .
All episodes of this story can be found here >> https://www.ebonystory.com/story/melina
. She said .
Sure when I was in highschool I don't talk to people, because of my profile, I was proud and arrogant, and sure I was trying to protect my worth .
"Babe, this is college, this is not highschool again, I just want you to honor this invitation please "... I pleaded .
"Nope , I am not coming " ... She was arrogantly blunt this time .
"this is the first time we are talking, we can be cool friends and are you turning my first offer?" ... I managed to add .
"Okay fine, I will try" ... She added, and yes I got the juice .
We exchanged numbers so that she will call me when she leaves the house .
"time is 7pm "
***********
GABRIEL'S POV cont
***********
I went straight to meet Henry and Hillary, they said they will be at the school library, when I reached the school library, I met Hillary on call, who he was talking to, I never knew, but the way he was positioned showed that he is sure hiding .
I tip toed to where he was standing and all I could hear was "I love you so much " , before he hung the call and shocked at seeing me .
"Who was that ?" ... I asked with a chuckle .
"You won't know her, she is not in school here" ... He replied defensively.
"You really love her?, I think this is the first time you are saying you love a girl since I knew about you and Wooing of girls" ... I added with a little laugh .
"I truly love her though, don't worry when the time is due you will know her " .. He added .
"Okay brother, where is Henry? " .. I asked, as we walked to the inside .
We got to where henry was reading and he didn't notice us, he is so found of when ever he is reading, he knows nothing about his environment .
"Henry whatsup, you are doing it "
"Gabriel, am cool, what again should we be doing?" .. He replied .
I sat beside him and cleared my throat, signalling Hillary to sit too .
"ERM, Lina invited us to a house party, at 7pm, what do you guys say.?" ..
"Its being long I went for a house party, sure that fun is cool, we are going " ... Hillary excitedly replied .
"House party?, and what am I going to do there, watch indecent little kids kill themselves with alcohol and smoke at the expense of their longs, or watch ill looking kids exchange mouth odours in the name of make out? Hell no!!!"... Henry cuts in .
I was expecting this from him, but sure Hills was in and we can convince him.
"Bro please, she really wants us there, even if you ain't coming for a thing, just come because of me and she, please " ... I pleaded
"All work and no play makes jack a dull boy " .. Hillary cuts in.
After long sermon of pleads, he agreed to come, making it obvious that he will leave if the party doesn't make sense .
********
HILLARY's POV
********
I and Lillian have gotten along, we have been talking since we met, we are into a relationship already, that sure I was to keep off his brothers ear .
When I was talking with her, Gabriel came out of the blue and sure he was suspecting stuffs but I can't let the cat out because, telling me is same with henry hearing it .
Their was a time she had issues, financially and her landlord sent her packing, I had secured an apartment for her and my aunty had helped getting a job for her .
She is amongst the next set of students that will be admitted in school, and sure I am planing on helping her reconcile with her family too, because hiding for ever is never an option .
I don't know why I feel the way I feel for her, I have never felt like this for any girl, I just woo them, get the skirts and leave the story for the gods .
But I still woo girls, I still catch fun, but each time I do that I always feel guilty, but if I don't , I will start getting questions I can't answer from Henry and Gabriel, well when I get things straight, I will stop, but for now, let's move on to the next house party .
***********
GABRIEL'S POV cont.
***********
After we have finished discussing , we went straight to our different houses .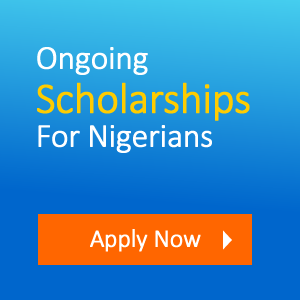 Ebonystory.com
Views (1238)
Likes (5)
Comments (1)
Rating (0)