Melina - Episode 14
See all episodes here »
HENRY'S POV
*********
I am not and I have never been a product of love, I had possibly loathed on girls because of my sister, who God knows if she is still existing, but recently, I am having a change of mind poco a poco.
Seeing Gabriel in such state brought the man in me down, I don't love, even though sussan makes it look like self deceit, I am unknowingly in love with her, she has been playing my mind, but I have been avoiding to counter my " love is nonsense " theory of life .
I offered to talk to Melina, not because I am learning how to talk to girls, nope I know how to, I do read stories and I am somewhat a good conversationalist, I just didn't want their love to get ruined, I saw true love in them and they have been another strong source of conviction .
"Hey" ... I greeted, she was with her two friends .
"Henry whatsup?" .. . She replied, pulling up for a handshake .
"I am fine, emm sorry " she turns and pointed at her friends" christie and charity this is henry, Gabriel's best friend, they are three-man though " ,
"Hey" ... They waved
"hey " .
All episodes of this story can be found here >> https://www.ebonystory.com/story/melina
. I replied and then turning to Lina, "can we talk ?"
"sure we can " .. She replied with this "are you really serious face", I don't blame her, we have been on hey hi .
"are they going to wait? I might take a lil of your time " ... I suggested .
"sure, let me talk to them " ...
She went to where they were standing and addressed them, before she came back and they waved before leaving .
We went to the school comfort arena and sat on one of the sits .
"So whatsup?, you purposely made Gabriel cry like that, I have not seen him in that emotional state before, so tell me what happened?" .... I started .
"erm he never told me he walks in the pastry shop, how does it sound that my boyfriend is somewhat secretive and I can't account for him, how then do I trust him and whats relationship without trust ?".... She stated .
I understood her, what to say next went off, but I managed to put myself together and say something nice .
"okay, Gabriel is secretive naturally, but he is positively secretive, with things that are nessecary I am not saying that its good hiding it from you, but outside me and Hillary, nobody knows about it, he does it to keep up with school, the parents are average, and in other to live without showing the pocket of the parents, he had to get a job to live up, and he doesn't fancy talking about whatever he does or whatever that will make someone feel pity for him, he hates someone feeling pity for him ... That's just him " ... I managed to explain.
"I understand henry, but he should have at least told me, or am I not supposed to be that close?".. She asked
"nope, you are supposed to be, maybe he is looking for the best time to tell you, that's why you have to give him chance to explain himself " ... I said .
"I will try to see him but not today, I miss him but let him miss me too" .. She said out with a chuckle .
"so tell me ..." She continued .
"you are a nice person, what about your girlfriend ?" .. She swerved , and litting up a discussion I never expected .
I have somewhat like her.
"I don't have a girlfriend, I don't really do love stuffs, my sister Lilian fucked that up." ... I said briefly .
"wow , that's why you have been on hey /hi with me, and when am around you act numb too, I understand, so what did Lilian do?" ... She asked .
"she was a typical Flirt, jumping on men, till she sleeped with a guy on my parents matrimonial bed, they disowned her, and since then I see every girl as same but you and Gabriel are real conviction shaa" .. I said .
"ehyaa, I understand, but you see girls are different, because she was a flirt and did all that silly stuff doesn't mean, just give it a try and you won't regret it" ... She stated touching my back .
"So tell me, is there any girl that you have liked at all, maybe we can get up to something, I will run a background check on her?" ... She asked .
I didn't really want to be this close to a female, but I was comfortable with her .
"there is a girl Susan" ..I said .
"Susan Robinson?" ... She asked , she was shocked .
"do you know her, yes she, my course mate shaa"... I asked with good curiosity .
"yes I know her, she was my class mate in high school, she doesn't do boys, that will be a big nut to crack though" .. She stated .
"But I think she Likes me, she has been showing all sort of green lights, and I like her too, she is different from the world shaa " ... I replied .
"yes shaa , have you approached her at all?" .. She asked .
"nope and she has been tryna approach me but I have not replied the gesture once " ... I replied feeling guilty and running my hand across my head .
"why?, you have to utilize the opportunity next time, does your brothers know that you are crushing on her?"..
"I didn't tell them, I don't want to, help me keep it please" .. I said .
"you all are secretive assholes, sure I will" .. She replied with a chuckle .
We spoke at length, gisting like never before .
**********

MELINA'S POV
**********
Henry approaching me was what I least expected, if he was going to send someone to come meet me, I thought it to be Hillary, henry being the one on it was a good step though .
After we had finished everything, I sure doesn't have a thing for him, but I had to prolong seeing him even though I knew it was going to be hard, I might end up calling him at night .
We spoke about Henry's love life, and at least he likes somebody, and saying that our relationship is a strong source of conviction created butterflies, and I sure wanted him to feel what it means to love and be loved, and Susan was a great hunt
When we finished discussing, I had went home and called christie and charity on a conference call, explaining to them what henry explained to me, they didn't have a say, as they knew their opinions doesn't matter to me most times, they have been getting along with us, and they seem to like us too .
I couldn't hold it till the next morning and I had to call him .
"Hello" ..
"Lina, I am sorry, thank God you called, I have been trying to call you ever since and it was not connecting, I am really sorry, I can explain" ... He kept on apologizing, something Isaac never did .
"its okay, I spoke with henry already, let's not talk about it again." .... I sounded hopefully.
"thank you I love you so much"
"I love you too, how have you been?"
"it has been hell without you, what about you?"
"forget the hard cover, I have been through hell too"
"let's have ice cream tomorrow then"
"sure thing "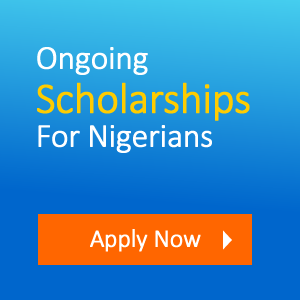 Ebonystory.com
Views (1207)
Likes (5)
Comments (2)
Rating (0)