Living In The Ghetto - Episode 29
See all episodes here »
When Mama, Chimaobim and Adanne returned back to the ghetto, everywhere was calm. Adanne's school break had ended and it was just a week to resumption for Chimaobim. Mama had more money for their upkeeps since she didn't have to spend on her husband's welfare anymore. She was thinking of moving to a better apartment outside the ghetto. It was one, which a friend of hers' recommended . It was same face-me apartment but more expensive because of where it was located. Mr. John, a neighbor who had been her solace since she lost her husband, advised her to stay in the ghetto and raise her children.
"You will find out that the extra money you are going to be expending on the long run, isn't worth it. You will even be saving it and will need it in dire need. When you are done training your children, they will provide everything for you. They are smart," Mr. John said.
Shs nodded and smiled. "You are right. I'm even going to be spending an extra twenty thousand naira."
Since then, Mr. John would come around whenever she was back from selling her vegetables, while Adanne would be in school and Chimaobim took care of the house. Some neighbors assumed she was having an affair with Mr. John
All episodes of this story can be found here >> https://www.ebonystory.com/story/living-in-the-ghetto
. She always feed him. He was in his early thirties and still not married.
"Make she respect her husband and mourn am wella before she go get another boyfriend," a neighbor said.
As usual, Mama Chimaobim had gone to work while Adanne went to school. Chimaobim had written down what Mama would buy for him in the market and handed it to her. He would be resuming to school on Sunday. It was Friday. In Igbo tradition, a mourning wife was meant to put on an all white apparrel or attires to mourn her husband and she must stay indoor for some days. But since Mama returned to Lagos, she decided to observe it only on Saturdays. I'll need to provide for myself and children, she thought, or I'll die of hunger.
The Friday, Chimaobim had finished fetching water and tidied up their house, she sat down on the long stool that was rested on the wall of the passageway as he concentrated on his phone. He smiled while he scrolled through the phone. It was a Nokia C1 model.
A leg scratched the floor as it walked closer to him but he didn't look to know who it was. He assumed it was one of the neighbors. "You are chatting with your girlfriend abi?" a voice said.
Chimaobim raised his head up and it was Iyawo and a teenage girl, he assumed. The girl folded her hands beneath her laps and her demeanour depicted shyness. Chimaobim wanted to nod in affirmation but moved back a bit and wriggled his face.
"My girlfriend? No way," Chimaobim said.
Iyawo smiled. "I been dey think why you dey smile like person wey done win jackpot. Na girl fit make man smile like that," she said and moved closer to him while the girl still stood like a mannequin.
Iyawo held the phone and Chimaobim loosened his grip and smiled. Examining it slowly, Iyawo's face brightened a bit and she asked the phone model it was, Chimaobim replied and she smiled again. She handed the phone to Chimaobim and made to walk away, then the girl followed her but she stopped, turning and gazed at Chimaobim again.
"Do you know her?" She said pointing at the girl.
Chimaobim glanced at her and shook his head.

Read " Outcast " by the same author ( Obinna Tony )

. "But I think I started seeing her around for some days." He said. "Is she your sister? You both look alike somehow I can't explain"
"Yes. My junior sister," Iyawo replied.
She walked out while the girl followed her closely. The girl turned and waved at Chimaobim. He reciprocated and fixed his gaze back to the phone.
Deciding to walk back to the backyard to get something, he overheard Oyinda and her mother gossiping.
"Wetin you feel about this Mama Chimaobim way," Oyinda asked her mother.

She lifted the pistol and pounded the yam with so much energy, while her mother stirred the pot of soup lightly with a wooden spoon. She brought out the spoon from the pot and dropped a droplet on her hand, then tasted it and smacked her lips slowly.
"I think she go get time for her ashewo work now. Small time dem go move leave this house to a better house. The poor husband really tried for her."
Oyinda dropped her pistol then her eyes moved around to know if someone was around, eavesdropping. Chimaobim moved back slowly and hid, then tiptoed and walked back to the stool he was sitting on. He bit his hand and fumed in anger, and his eyes continuously move toward the kitchen.
"I been dey think sey na only me dey think so. Ah!" Oyinda said.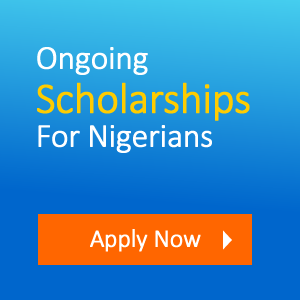 Ebonystory.com
Views (660)
Likes (5)
Comments (6)
Rating (3.5)