The wife - Episode 23
See all episodes here »
"When Snow-White was reincarnated, She killed her enemy. It wasn't the Queen, It was her bastard father."
Ema woke up trying to get a hold of where she might be.
The beeping monitor close to her and the mask to her face told her where.
An image flashed in her mind again, giving her the worst headache she could ever imagine.
That man at the car! Ema couldn't just take her mims off the man's face.
It kept on replaying in her head.
She got up from the bed getting a sharp pain from her foolish move.
She was on drip medication.
What happened? The ward door opened and her father's gloomy face peeped inside.
"I see you are awake."
"What happened?"
Ema asked her father, resting back to the hard bed now that she knew it wasn't an accident.
"You fainted seeing that man."
"Why?"
I wish I knew Ema.
"The doctor said your memories after the accident might be returning. Do you remember anything?"
Ema thought hard.
"No! I feel pretty much the same . I"
"What?"
Mr Contreras quizzed.
"I just can seem to shake off the image of that man we almost hit. Why would i remember him?" "You used to work in the city with your mother remember..."
Mr Contreras stammered.
"But mom has never mentioned it to me."
Ema said, doubtful
All episodes of this story can be found here >> https://www.ebonystory.com/story/the-wife
. "Yes. You had the incident when you and your mother were returning three months ago. You were attacked by muggers. You Sustained a grave injury to the head and a bullet wound." "Oh. So when are we going home?" Ema changed the topic. "I'll go call the doctor." Her father got up and walked out the room. Mr Contreras walked in shortly with the doctor. "How you doing Miss Ema?" The doctor asked concerned. "Just tired." The doctor scribbled inside his large notebook. "Noted Miss Ema. I'll prescribe some medication to help with the tiredness. I'll also suggest some mental exercise to help with your memories and if you they do come back, you can visit here anytime." "Thank you Doctor." "Thank you Doctor." Her father repeated. The nurse came in to help the patient with the necessary things.
***
"Dad..."
Ema said when they were outside the clinic.
Mr Contreras turned to face his daughter, worry of the unknown witten of his face.
"What?"
"I've been thinking. The doctor said strong emotions can bring back my memories. Could that man have been one of the muggers?"
"I don't know."
Her father said non chalant ,
"But what most important is that you survived."
The rest of them walk to the car was uneventful.
Her father ignited tge old lads engine and it squealed like it was in pain before starting but heavily vibrating.
Email felt like the sorry old vehicle that deserve the title car, Why couldnt she just remember something.
She felt like she needed to for a just cause.
Call it a hunch but she felt something bad would happen if she didn't remember.
***
F*ck! Rodriguez muttered to himself. This time his wife heard him.
"Is anything wrong?"
"No."
He dismissed her concern and dug into his food just to get his wife off his back.
"How is Miranda?"
She asked, joining him on the table and sipping a cup of milk like her heavy and round stomach needed it.
"How is the baby?"
Rodriguez changed the subject not wanting to remember Miranda or Nathan right now in his dastardly mood.
"It's fine. I asked how Miranda is doing, you didn't answer. Is anything wrong with her?"
"No!"
Rodriguez shrugged, dropping his fork heavily on his plate such that it made a clang.
"You just made me lose my appetite."
"Sorry." His wife apologized, still not getting what caused his mood swings."Did anything go wrong at work today?" "Yes. Just a business deal. Nothing to worry about." He lied. She's getting closer to finding out. No need to make her suspicious. "That sad. I'm sure you executed it perfectly." Executed! That right. All he had to do was kill her, just in case Miranda happened to find her. "Oh my God. You are a genius honey." He rushed to hug his wife lovingly. "Careful with the baby." His wife warned but still hugging him affectionately. "I don't know how I've helped Rodriguez but I'm glad I did." "I have to go to the study to execute what i need to." "What about your food?" His wife sent her gaze at the half eaten food.
"I'll take it."
In the study room, Rodriguez searched his phone contacts for Mr Contreras. He always kept tabs his workers. Yes! He smacked his lips when he found it. He called.
"Pick up! Pick up!"
"Mr Rodriguez,Hello?",
Mr Contreras finally picked up.
"Hello Mr Contreras. How are you?"
"Great. Is anything wrong?"
"Well not really. Well, the thing is you went early and didn't collect your pay for the day."
"Pay for the day?I thought you payed weekly."
" Well, you are one my hardworking workers Mr Contreras, it's just a little something to appreciate your hard work and honesty."
"Oh ok. Just drop with with your secretary. I'll come get it tomorrow." "Well, some of my workers are leaving the city to distribute our goods in the rural parts. I could send them to give you the money if you are close by.

Read " Sanctum " by the same author ( samuelade. )

. Where do you live?" "It's not necessary..." Just give me your location Dunce! "I insist."
"Ok. Izamal. By the village head's house." "Thank you." The call ended. Rodriguez got to work. "Hello Chale. I have a job for you and this time, Make it clean."
***
"Who was that?"
Ema asked her father when the call ended.
"My boss."
"He's a very good man." Ema expressed as they slowly pulled up at their house. Like Ema had guessed, her mother came out ti welcome her like she had travelled abroad and was just coming back.
"How's my baby?"
Mrs Contreras hugged a tight.
"Fine."
Email pulled away from her mom's tight hug before they started getting attention.
It was already getting dark and nobody might see her but she had a bad girl reputation to protect.
Hugs could ruin that.
Ema's mum still wouldn't let her rest even when they got inside.
"So how do you feel?",
She asked for the uptenth time.
"Tired mom! And i need to rest."
"Ok."
Mrs Contreras agreed,
"I made shrimp enchiladas."
"Geez Mom, can't we have something decent."
"Like?" "Posole."
Ema answered, taking hee seat at their small dining table.
Mrs Contreras gave a worried look to her husband.
"But we've never had that Ema."
"Maybe I had it in the city." Ema considered.
"The city"
Mrs Contreras was concerned as well as afraid,
"Honey can you help me with the food here in the kitchen?",
Mrs Contreras gave her husband a sign to make him understand what she meant. They needed to talk.
Ema watched her father disappear into the kitchen with her mother and she made use of the time left to enjoy the silence, the sweet silence.
Silence broke when someone hit the door.
Yes, hit! Knocking was nothing like that, it was like the lad didn't have manners.
Ema bet it was probably that pompous Village head' son.
She made up her mind to waste his time so he would earnestly get going.
She was glad her mother wasn't around to welcome him. To be sure if he was the one.
She peeped a hole she had made in the old wooden door.
Her heart leaped out of her mouth when she saw the scarred man from the would be incident earlier. What was he doing here? She was about to open the soor to question him when her spying little eye caught the sight of a metal object glistening thanks to the moon.
Her entire existence froze when she saw a gun. It brought back a memory, one that involved a gun.
(comment pls.)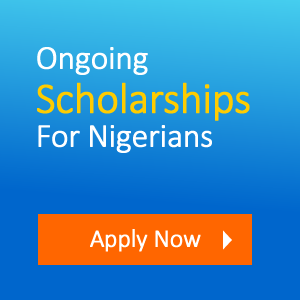 Ebonystory.com
Views (1314)
Likes (7)
Comments (12)
Rating (3.8)