Haze - Episode 17
Haze: Pawn
See all episodes here »
"I think we need to arrest Brenda", Morayo announced quietly as she stared blankly at her computer screen. They'd turned everything and everywhere over….still, nothing. It was as though the person responsible for all the misfortunes they were facing were a ghost. However, Morayo could smell dirt on Brenda. It was very faint but it was the only lead she had.
Kike had considered Morayo's suggestion several times over the night . They had a lawsuit and the total loss of reputation hanging over their heads. It was a miracle everything had not crumbled into pieces yet.
"hmmm, it's not a bad idea but on what grounds? People do hostile takeovers all the time". Kike shrugged. Morayo kept staring into space, tapping her fingers over the files on her table. Her mind was clouded with different thoughts. She first wondered if they were ever going to recover from this mess. Whoever had planned this wanted to deal them a good blow. All fingers in her head kept pointing at Brenda.
The thing is, she never really liked the woman in the first place. For someone who often referred to herself as her Mother's closest friend, Morayo never found any need to be close or nicer to her.
Morayo vowed not to leave any stone unturned. As for her father, he'd come in to help at the right time
All episodes of this story can be found here >> https://www.ebonystory.com/story/haze
. Even though she still misses him, she could not betray Kike like that. All these years, it'd been just the two of them the weathering storms together. If she ever had to choose between Kike and rebuilding a relationship with her father, she would choose Kike a thousand times. As though Kike could read her mind, she said,
"He's the reason I just couldn't get married. I turned every proposal down". Pain filled her voice.
Morayo exhaled tiredly, "But I thought you were fine. I thought that unlike me, you'd found a way to rise above it all. You know I always admired your strength. In a way, I wondered how you could keep sane in all of it…so calm and forgiving. What happened to your relationship with God? I thought you'd moved on and found solace in that."
This time, the tears came freely. Kike had always denied this anger that had found a way to the surface of her being. Somehow, over the years, she'd been able to convince herself that her father didn't matter.
….that she could live life to the fullest without him. Every demon that she fought, had been conquered. Every single one except this one. Maybe it was because she'd refused to tell herself the truth from the onset. She refused to make herself come to terms with the fact that she missed her father. His departure from their lives had been so sudden that the only way she could cope with the pain without breaking down was to push it to the far recesses of her mind.
But he was back now. He had come in like a knight in shining armour to save them all. His presence had unlocked a barrage of emotions that had stayed buried for so many years.
***********
Titi drove like she was in a car race. No matter how fast she drove, it just wasn't fast enough. She'd vowed to never have anything to do with Yinka again. He was a traitor and didn't even deserve her friendship. But as she brushed her teeth that morning, she'd received the fifteenth text message from him; he was begging her to see him.
At first, she'd ignored the calls and text. There was nothing he had to say that would make any sense to her.
Suddenly, a part of her required answers; she wanted badly to look the traitor in the eyes. As she drove into the resort, her tires screeched, raising dust. She alighted from her car and shut the door forcefully.
Yinka was waiting. He stood confidently as he watched her match over to his side. Nothing could have prepared him for the total disdain and rage he saw in her eyes. It broke his heart to think that she hated him now. Still, he knew he couldn't be deterred. He'd try as much as possible to make her see that he never had anything to do with his mother's foolish plans.
"So, what do you have to say to me", arms akimbo, Titi spat the question at him.
"Let's have a seat.", he suggested. She hissed and stood rooted to the spot. Yinka sighed.
"I'd take it that you want to remain standing"
"Do me a favour and spare me all the niceties. Speak up. You have five minutes", Titi said coldly.
"Okay, Titi. Titi, I don't know how to say this. I don't even think you'll believe me but I need you to know that I didn't know anything about my mother's plan. I swear by everything tha…"
"You don't have to swear, Yinka. I'm not a fool. I may look naive and it's so sad that I let you play upon my intelligence. You knew about this all along and you just wanted to get closer to me for information. That's why you broke up with your fiancee. It was a stupid plan and I was so gullible! So gullible!…", Titi's voice shook with tears. She didn't know what hurt her more: The betrayal or the fact that she was in love with him.
Yinka inhaled sharply. He paced slowly for some seconds and then stopped. "Believe me, Titi. I DID NOT KNOW!"
"I don't believe you! Try another line to a dumber rich girl maybe", she turned to leave. Yinka pulled his hands over his head as he watched her go. He had caused her a lot of pain just by mere association. If he was going to lose her, it didn't have to be this way. It didn't have to be in a web of lies and secrets.
He caught up with her and pulled her into a tight embrace.
Titi struggled fiercely with him but he was a strong man. "Let me go Yinka or I swear I'll make you regret ever knowing me!"
He held onto her gently yet with firmness as she fought to be free. "Wait. Titi please just wait".
But Titi kept hitting and pulling until she suddenly burst into tears. Gradually, he felt her resolve weaken. Yinka pulled her closer into his embrace and buried his face in her hair.
"You used me Yinka. You used me!", Titi wept uncontrollably.
"I didn't Titi. You have to believe me", He reiterated firmly. Still holding onto her, he let her cry her heart out. For every tear that dropped, Yinka felt pain too. He still had not been able to fathom his mother's actions. He couldn't bring himself to come to terms with the fact that his own mother was a greedy woman and would go to such wicked extents. This was the same woman who had nurtured and cared for him.
It was a really tough place to be.
"Titi…", He called in a whisper,
"Yinka…", she answered, still teary.
"In your heart of hearts, do you believe that I would do this..that I'm capable of such dubiousness?",Yinka asked. Titi pulled away and sighed.
"No…but feelings are fickle, Yinka. My heart trusts you yet my head tells me something is amiss"
"And does that mean it has to be amiss with me?"
Titi shook her head trying to get her thoughts together, "No..yes…your mother was in that room. It is what it is, Yinka. Your mother was going to take over my legacy…my family's years of sweat and hard work. You are her son…you were there with her!"
Yinka bit his tongue. This was not the time to get angry. "I was with you! Remember?"
"Which you could have planned! Are you going to tell me you were at Terra Kulture by mere chance?", She asked, exasperated.
"Yes! I think about you every second of the day, Titi! But I wasn't following you…I wasn't stalking you. I came to sign a deal with an artist. For the resort. Before all these happened, I already told my mother I wasn't interested in representing her at the board anymore"
Titi became quiet. The conversation was taking another turn, "Why?", she asked.
"Because I was tired of being a puppet. I want to be my own man. and you know where I drew my strength from? You! And God. You make me want to be a better man, Titilayo…"
Titi's lips slowly spread apart in a smile but she quickly pulled herself back, "So, how do you explain all these. Talk is cheap, Yinka. Prove it!"
Yinka chuckled tiredly, "You're a tough one, aren't you. Spoken like a true Merchant", He pulled her into a warm embrace. Titi could not help herself anymore. She blushed.
"Gosh, your smile is like rain in a desert…It's been so long since I saw you smile", he pulled a stray strand of hair from her face. "I'll get to the root of this, I promise you."
Titi smiled, "You better do but I swear if I find out you've been…."
"You'll only find out that I love you and would never do anything to hurt you", Yinka said confidently.
At loss for words, Titi stared at him and wondered if she was doing the right thing.
"Titilayo Rhoda Merchant…I want you to promise me that when this is all over, you'll give us a chance"
"I don't know, Yinka. It depends on the side I find you.",Titi whispered. She knew she loved this man. Things didn't have to be so complicated…but they were.
"…and if all goes well Titi…Will you marry me?"
Titi pulled back. "What are you saying?"
Yinka put his hands in his pockets, "I know the timing is wrong but considering all that has happened these past few days, I don't want to keep living life like a game of cards. I know there's still so much to discover about each other but I'm done hiding, Titi. It's you. I know it's you"
An overwhelming sense of confusion and joy engulfed her at the same time. No matter how much she desired to run into his arms and scream "Yes!", she just couldn't. She'd taken her legacy for granted for too long. It was time to protect it with everything she had even if it meant losing Yinka.
"Prove it to me, Yinka. If your mother played a part in this, I need you to know that now that I would spare no thoughts. She will go to jail".
"Titi, I promise…"
"I will send your mother to jail, Yinka. Will you still marry me then?".Titi turned and walked away. She left the question hanging there — in the air.
She knew she had said hard words. And going forward, she knew in her heart that she had harder decisions to make.
**********
Morayo watched Brenda closely as her security detail led her into the house. She'd decided to hold the meeting away from the office. Kike was right. Involving the police at this critically point with no evidence will spook things off.
Maria Merchant had trained her girls to be very discerning.
Morayo remembered one day after church. A young woman had walked up them to complement Morayo's shoes and then invite Morayo and her sister over for snacks. Her mother had said a stiff 'thank you' without giving the woman any further attention. She had protested.
Morayo: But mum, why can't we go.
Maria: I don't like her.
Kike and Morayo: But why?
Morayo: She hasn't done anything to you mum. You were so rude. I wonder what kind of social manners you're teaching us
Her mother had stopped in her tracks. She pulled Morayo's ear tightly and then dragged Kike to face her.
Maria: I can sense envy even if it's dressed in doughnuts and ice cream. I smell enemies from afar and you should learn to do the same if you are ever going to survive as a Merchant. Or else, just change your names. Stupid girls!
Morayo smiled. Now more than ever, she understood what her mother's point had been. She could sense that Brenda had a lot to do with the poisons. All she had to do was gather evidence.
Suleman, Morayo's gateman burst into the room followed by a policeman.
"Madam, Folice dey pind you", Suleman announced panting heavily. "I tell am make him wait, hin no hia"
"Good afternoon, Mrs Morayo Merchant. I'm sorry to have barged in on you in this manner but it's a matter of great urgency"
Morayo's could feel her heart rate spike up. With the look on the man's face, she knew something more terrible had happened.
"Are you here to arrest me? Are more people dying? Kike o! Kikelomo!"
Kike ran down the stairs to see what was going on.
"No ma. We were on patrol along Ikoyi. We heard gunshots and tried to get there on time. By the time we go to the location, we only found a car."
Irritated, Kike snapped, "And so what? How is that our business? Do you now associate us with criminals?"
"Miss Morayo Merchant. I'm sorry to inform you but we believe your daughter may have been kidnapped. We found personal items and passports in the car."
"An Audi Q8?", Morayo asked.
"Yes, Ma'm and we just thought to …"
Every other thing the policeman was saying dwindled into mere noise. Morayo felt her heart squeeze inside her. This was the height of everything. She looked around the house and somehow, her eyes settled on Brenda.
Fear.
She could see the fear in her eyes. Morayo felt hot tears burn her cheeks. Brenda knew something and Morayo knew all the wicked ways to find those things. The fierceness of her mother could easily be seen now.
It was the fierceness of a woman who would do anything to protect her child.
TO BE CONTINUED...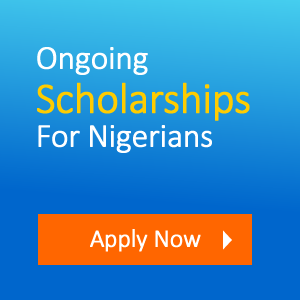 Ebonystory.com
Views (396)
Likes (2)
Comments (0)
Rating (0)