A Girl Called Fib And The Axe Of Fury - Episode 28
See all episodes here »
I opened my mouth in awe as I watched the bird tweet and moved its head from side to side.
The purple feathers around its neck shimmered from the light in my room.
"It really found me,"
I said in a shaky voice.
After everything that happened in the last few hours, something deep within me flickered like a fluorescent.
I couldn't help the emotional rush.
I wanted to cry, laugh or scream.
This same bird defended me back when Leinad attacked me in the mall.
I invaded its mind and now seeing it again brought back a strange connection.
I pushed the window aside and put my hand out.
As if my hand had a magnetic force, the bird flew on me, its legs scratched my Palm.
My heart bubbled with joy.
Sowly, I walked towards my pink dresser to avoid upsetting the bird.
It flew on the flat surface of the dresser.
"What do I do with it?"
I asked Amara.
"I don't know a thing about birds."
"It is yours, do what you think is right."
I rolled my eyes, about to argue with Amara when my phone vibrated in my pockets.
I pulled it out to see another message from Aaron.
I totally forgot he was downstairs.
"Stay here,"
I beamed at the bird before stepping out of my room.
I tiptoed my way through the darkness, pointing the flashlight in every direction.
My mother already switched off the light in the sitting room.
It's a sign she'd gone to sleep.
When I finally stepped out of the house, I wrapped my arms around my body as the breeze blew through my T-shirt.
The padlock was unlocked, so I only pulled the casher behind the gate as slowly as possible --it'd be disastrous my mother woke up--- then stepped out of the compound.
To my surprise, Aaron wasn't at the gate anymore.
Ilooked at both sides of the flower beds that lined our fence but there was no sign of him.
"Aaron,"
I whisper yelled just enough for him to hear if he was near.
"Fib,"
He replied, stepping out of the tall flowers.
I made a mental note to remind my mother we needed to trim down the flowers or else it'll become a strategic place for burglars to hide.
"Wasn't sure you'd be the one to come out,"
Aaron said, closing the distance between us, with his hands in his pockets.
He sported a black ripped jeans, a black T-shirt and a red beanie.
I could've sworn my stomach danced with butterflies as my skin tingled.
I wanted to run up to him and hug him but his bloodshot eyes in the vision made me look at my feet, unable to control the tears that were already forming in my eyes.
Why the hell would he want to kill people? I sniffed a couple of times, cleared my throat then looked at his face.
"You wanted to see me. Start talking,"
I said.
"The security guards patrol around 10, so I won't be out for long."
Aaron heaved a sigh, removed his beanie and rubbed his fingers over his ginger hair.
As I studied the lines around the side of his face and the bags beneath his eyes, I could tell he'd cried and taken a nap.
My heart clenched at the thought of him crying but then swallowed hard and gave him a sharp look.
"So..
All episodes of this story can be found here >> https://www.ebonystory.com/story/a-girl-called-fib-and-the-axe-of-fury
. I'm listening..."
"Before... we started talking, my life was over. It still feels like its over though.. eh... but you've been there for me even when I treated you bad,"
he glanced at me briefly then looked down.
"The gun you saw in my... God... I don't know how to say this --"
"Say it anyhow,"
I snapped.
"Okay... the gun is my father's and I plan on using it..."
"Use it for what?"
I asked even though I knew his plans.
He glanced at me again, his face crumbling into a bitter smile.
"To kill every bastard who hurt me... MY FATHER, CLASSMATES, EVERYONE WHO TREATED ME LIKE TRASH!!!"
Aaron yelled, making me jump back a little.
I looked towards my mother's window to be certain she's not up.
No light flickered on, so I turned to him.
His shoulders shook and his tired eyes turned cold.
Aaron's eyes sparked with an intensity, one fueled by hurt.
"Is... it about the thing with your neighbour's son?"
"You don't know what it feels like when someone messes up your life. Y-you want to stay far away from everyone, curl up in your own corner, thinking you'd be safe there. He damaged me. All those years, my father slept with his mom even after I told him the things their son did to me, he wouldn't believe me. Our classmates hit the final blow, the things they say about me in the hallways... everyone who has hurt me has to pay with their lives."
My hands shook from fear.
His tone in particular, was cold and my heart shattered into a million pieces.
My legs gave way and I sat down on the flower beds, the spikes from the flowers scratched my back but I didn't care.
"No one has to pay..."
I tried to find my voice but my lips only trembled.
"People make mistakes-"
"That's the anthem!"
Aaron snapped at me.
"Mistakes!!! Was it a mistake when he kept hurting me... he paid for it... Leinad made sure of it but what about the man who left me unprotected... my father? Hmm?"
"Aaron -"
"All he does is to instruct me to use my drugs... well I'm a f-cking psycho. My mother doesn't even like being around me... When she returns from work, she locks herself up in her room... She fidgets around me." "What drugs?"
I asked. Aaron rubbed his palm over his face then groaned.
"Clozapine... some drugs... at times it keeps the voices out but once I stop using it, I'm drowned in these crazy thoughts all at once. It's like they're all trying to rip me apart."
"They?"
"Yes... the voices. I want this to end... everyone gets to be happy when I'm gone right? My parents wouldn't miss me -"
"No... don't say that... please,"
I said.
"Your parents love you... I care about you... you're not alone... I can help you."
My voice shook as I tried to control the tears in my eyes from spilling.
Aaron crumpled to his knees with a loud groan, making me move close to him. I enveloped him in a hug and let out a soft sob.
I've never known what it is like to be abused as a child because my mother made sure we were safe.
Seeing Aaron hurt like this showed me the gravity of the torture he went through.
"I want to end my misery... end everything... I don't want this pain to continue"
"No,"
I shook my head.
"It won't continue... I'll help... I promise to always be there for you."
Another sob escaped my mouth as I rested my head on his shoulder.
"You will?"
Aaron asked but I just replied with a nod, unable to control the wave of emotions biting through my mind at once.
Aaron pulled my arms from his neck and wrapped his around my body, and we stayed in that position for a few minutes.
I listened to his heart beat and hoped my visions never come through.
At last, Aaron shifted his legs as his face contoured slightly.
"Am I hurting your leg,"
I asked and tried to stand up but he held my arm in the most delicate way, preventing me from standing.
I placed my palm on his chest and pulled back a little to see his face.
His eyes were dry now but it still sparkled with something I couldn't explain.
Aaron parted his lips but nothing came out.
Why was staring at me like that? The next thing I knew, one of his hands drifted to the small of my back then down to my hips.
With his right, he lifted my chin up so our eyes made a perfect connection.
I inhaled sharply but in matter of seconds, he leaned his head closer to mine and enveloped my lips in his.
A soothing warmth spread throughout my entire body and my breath was knocked out of me as our lips moved against one another.
But as I drew closer to him, Aaron slowly broke the kiss.
"Fib..."
he said out of breath.
"I really like you."
My mouth hung open as I stared into his brown eyes which were now darker from the night.
I stared at his unwavering face as he looked at me.
I could've sworn every ounce of breath was drawn out from my lungs.
Aaron said he really likes me.
"Aaron..."
I barely heard myself speak.
"I really... really like you too."
His face cracked into the most genuine smile I've ever seen.
And with one quick move, he grabbed me by the back of my head and kissed me with intense pressure this time.
By the time he broke the kiss again, his lips moistened.
I giggled, not sure why I was even laughing but just glad Aaron was happy this night.
Maybe he'd changed his mind about everything after all.
"I've been meaning to do that from the first day I came to your house..."
I smiled again.
It was the day we ran to my house during the robbery incident.
I frowned a little, as the memories of the things my mother said to him flooded my head.
A condemned soul.
I took a quick glance at my mother's window, then checked the time on my phone.
It read 9:45pm.
Itotally forgot the guards would start their patrol by ten.
"It's almost 10pm. I have to get back inside,"
I said and pushed myself up.
"I'll walk you."
"You don't have to,"
Aaron said.
"You're a girl, its not safe."
"You're so sexist,"
I said in a mock angry tone.
"I can take care of myself."
Aaron threw his hands up and giggled.
"Okay."
We both walked along the street in silence with our fingers locked onto the other.
When we passed Lillian's house, something clenched my chest as I thought of the real Lillian and the person who stole her look.
I never got to know the real Lillian.
I wasn't even sure if it was the real Lillian I spoke to the first time we met. When we finally got to a T-junction, Aaron wrapped his arm around my neck. "You should go back,"
Aaron said.
The lampposts cast a fluorescent glow on the side of his face, showing the perfect angle of his jaw.
I traced my fingers across his sparse beard and stared into his eyes.
"Aaron everything will be alright,"
Isaid, referring to our previous conversation.
"Please you don't have to hurt anyone... or yourself. Even if your parents aren't there for you, I'll stick around."
He stared back into my eyes as he nodded.
"I won't hurt myself... or anyone."
I heaved a sigh of relief.
"You know... everyone has their problems,"
I forced a smile.
"My mother has serious issues with my grandmother, who I've never met before. The whole thing is just so weird right now... my mother claims my grandmother is evil..."
"Your grandmother is a witch?"
He asked.
"Is she trying to hurt you?"
My chest clenched.
Instead of getting him alarmed, I smiled.
"My mother is dramatic... and I don't believe in witchcraft,"
I lied.
"I guess all mothers are dramatic."
"I should go now,"
I said. Before I could turn to leave, Aaron held my waist as he pulled closer in a tight embrace.
He tilted my chin and kissed me. Our lips began to move with intense pressure.
I could tell he was trying to end the kiss but I wasn't about to let go.
At last, when we broke the kiss, Aaron chuckled as we both breathed heavily.
"I'll see you tomorrow,"
I waved.
"Goodnight Fib."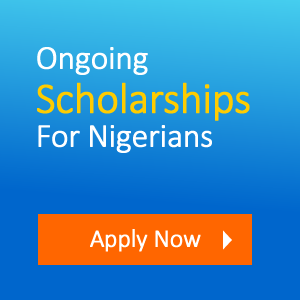 Ebonystory.com
Views (446)
Likes (3)
Comments (1)
Rating (5)