A Girl Called Fib And The Axe Of Fury - Episode 10
A Girl Called Fib & the Axe of Fury
See all episodes here »
Challenge bus stop was always crowded. The intersections roads leading to one another were complex and struggling between clusters of people was another thing I hated but this was the heart of the city. It was the major routes to my school, to the market, the mall, to anywhere I need to go… you name it.
Once we were out of Farmhouse Street and into the major road, Mo waved down a cream and coffee coloured taxi.
"Felele Avenue," she said then looked over at me. "Sharon's hair care saloon is around lane 2, before the orange oil petrol station."
I nodded in response . I'd only been to Felele twice when I was still dating Makinde. Felele was about fifteen minutes' drive from where we were.
After Mo and the balding old taxi driver negotiated the transport fare, we both settled into the bouncy seat. As I pulled the door shut, a strong whiff of Fufu wafted through my nostrils, and choked down excessive saliva down my throat.
Great!
I stole a glance at Mo who looked like she would puke any moment.
"Should we come down?" I muttered, Mo shook her head 'no'. She pushed her face out of the window to catch a breath.
As the car engine kick started, I took in few breaths as possible, letting my mind wander to Aaron
All episodes of this story can be found here >> https://www.ebonystory.com/story/a-girl-called-fib-and-the-axe-of-fury
. He had younger sisters from someone who wasn't his mother. I never imagined someone as pretty as Mrs. Oni - Aaron's mother - would go through the heart break of a cheating husband. Yes, she appeared as a strong woman who wouldn't take crap from anyone, or who would kill off any woman who tried to steal her husband, but her strength might be a facade. Mrs. Oni might just be as emotional as anyone. I've had my fair share of a cheating boyfriend, but at least Makinde and I exchanged no vows of staying faithful to each other for the rest our lives.
My children deserve to be part of Daniel's life, no matter what, even if I have to kill.
I cringed, remembering the threatening comment that Sharon chick made on Mrs. Oni's Face book wall.
Even, if she had to kill. Kill Aaron?
One thing was for sure, Sharon had plans and she'll do anything to achieve them. Sighing, I looked out the window, thankful the stale Fufu smell was gradually fizzling out, due to the dry breeze. At every corner, there were people either buying or selling or going about their lives. At the front of a bank, just at the right hand side of the road was a standstill of people waiting in line to use the ATM.
Tired of my mind jumping from one thought to another, I looked over at Mo. "What do we ask that Sharon chick when we get there?"
"Don't know. Think of something," Mo shrugged without looking up as she looked through her phone.
It was a common thing for Mo to act that way whenever she was pressing her phone. She hardly paid attention to what went on around her and I could tell it was her boyfriend, Charles who had her attention.
Charles was one of those boys referred to as the "bad boy". But he wasn't any of those guys who acted like jerks and talked about sleeping with girls. Charles had the bad boy look, but had a soft heart.
My phone buzzed like a gourd on my laps, notifying me a message had entered.
Hi. The message from Aaron said, earlier in my room I had sent a friend request to him and he received it almost immediately. A warm glow expanded through me and even though I should be scared of failing to save his life, somehow the fact that Mo and I had a lead gave me hope.
Where u? Another message popped up. You free today? Want to show you something.
And another popped up. Hey! I'm in a middle of something. Text you when I'm done.
There was no way in hell I'd bring him over to my house at least not after what happened the last time. My mother would shred me into pieces if I dared. As I hit send, a strange air settled in the taxi as a cold sensation seeped through my skin and down my neck like water travelling through timber. I looked up in the sky, through the window, expecting a thick blanket of dark fog. But the sky was bright; the weather didn't fit the strange sensation that rattled through me.
Something wasn't right.
I glanced at Mo, who bowed her head, typing away on her phone.
Didn't she feel a thing?
The driver didn't seem disturbed too; he chewed hard on the corn in his hand and held the steering with his other hand. A feeling of déjà vu that hit me, this sudden coldness only happened when I had my visions. But it couldn't be a vision; I could still feel the pinning grip of my glasses on the bridge of my nose.
Why this feeling?
As soon as we rounded the River bottom roundabout, the feeling hit me. A few meters away from here, my family and I had an accident years ago.
Oh no!
I looked up, to see the driver chewing and singing along to a Fuji music blasting from the speakers. As we neared the intersection towards the orange oil petrol station, a bike drove out at a high speed. The taxi driver wasn't stopping, either. I choked down a scream and closed my eyes knowing what would happen next.
In an instant my body hit the front seat, beside me Mo yelped, and as soon as the car stopped, she got out.
"Wérè ní boy yì," the taxi man cursed and climbed down too.
Seriously, these taxi men were too vulgar and careless for my liking. If only he paid attention to driving instead of eating like someone who was starved for a year; he wouldn't hit the bike man.
I got down from the vehicle to see the damage the taxi driver caused. Thankfully, the bike man wasn't injured; in fact the car didn't hit him. He must've fell out of fear when he heard the screeching sound of tire. With the biker already on his feet, he clenched his fists as he approached us.
"Let's trek Mo," I said and pulled her by the hand. People already gathered around, not bothering to help but rather to watch the fight about to unfold.
"Something weird happened to me in the taxi," I looked over at Mo as she gripped the strap of her bag tightly against her chest.
"What?" She asked in a shaky voice.
"I kinda knew something bad would happen. I felt it, the coldness. Did you feel the cold air?" I asked, but Mo shook her head.
"No," she glanced at me. "You had your glasses on. Was it a...Vision?"
I shook my head as my heart pounded against my chest. "That's the strangest thing. I - I had it on the whole time.
Ten minutes after asking about five people the road leading to lane 2; we walked into Sharon's hair care salon without any plan at all. The saloon was like a doll house, with too many decors, pink framed pictures of hairstyles hung on the walls, and the walls painted in the lightest shade of purple and egg yolk yellow. The whole place smelled like it was dipped in strawberry. Once I took in the environment, I walked towards Mo, who was already chatting with the petite lady.
"Hey!" the petite girl beamed. I would recognize that smile anywhere; I had seen it on Facebook. It was really the Sharon chick. Her skin was an alluring shade of cinnamon and hair; black, short and curly. I wasn't so eager to be nice to her, instead of smiling back, I gave her a quick nod. "Do you make braids?"
"Sure," the Sharon chick pulled me towards a chair encouraging me to sit. As soon as I settled into the chair, she started to chop off my braided weave.
"Careful with my natural hair," I said, staring at her through the mirror. Behind us, Mo was still busy checking out the packs of weave on.
"No problem. So how did you girls get to know about my saloon?" Sharon added. "You know... both of you look so butty and I like to ask my customers these questions. It's good for reviews."
She referred to us as butty because of our outfits. Anyone who saw us would know, Mo and I were from well to do homes but still, she sounded like a very shallow minded person.
"Face book," Mo butted in. "We found out about you from Face book."
"Oh –"
"Yea, we got to know you had a saloon from your comments on Mrs. Oni's wall," I said and looked at her through the mirror. Sharon dropped the scissors, her face contoured into angry lines.
"Did that witch send you here?" She asked.
I swallowed hard and glared at her trying to appear confident. I took the time to size her again, yes I was an inch or two taller than her but she still looked stronger than me.
Choose your words wisely. I told myself. There was no way I could tell her "I had a vision about Aaron. Are you planning to kill him?"
"You threatened her on her wall," I said calmly.
"Ehn en? So?" Sharon glared at me with bloodshot eyes.
Take a chill pill.
I glanced over at Mo hoping she would get the memo and she did. Mo approached us and sat down next to me.
"I think you're planning something crazy and you need to stop," Mo said, I swear she sounded like woman.
"Like what? Hurt them? Yea I don't like the witch of a woman. But you think I would wanna hurt my babies' grandma? I want my children to know their father's family."
"Grandma?" Mo said then looked at me, clearly not getting the situation of things.
Sharon looked at me with so much hatred in her eyes and I gulped. Even though it was Mo who asked the last question, she didn't glance her way.
"Yes grandma! I loved Danny so much; I would never hurt his parents. S - She doesn't want to accept my kids as an Oni." Sharon shouted and I flinched. This chick looked bat shit crazy.
"You love Mr. Oni? He's another woman's husband?" I asked. "He's not even married to you, yet you bear their name."
A bitter chuckle escaped her mouth; Sharon shrunk on the chair then looked at me. "I had kids for Danny, Aaron's elder brother and I can bear whatever name I like."
"Why would you call them his sisters?"
"It was an error! They're his nieces!"
"Liar!" Mo snapped. "You called them his sisters and Aaron doesn't have a brother. Take off your glasses Fib."
I removed my eyeglasses, but everything was still the same.
No fog. No Death, nothing.
Sharon stood up and grabbed a phone on the table, tapped furiously into it, then shoved it into my face. Before me were a smiling Sharon and a replica of Aaron, with only one difference, his dark brown hair.
"Are you satisfied!? Daniel died four years ago." Sharon said, with her hands on her waist. "Now get out of here."
Hey! Hey guys! How you doing? So what's good? Hope you enjoyed this chapter? What do you think about Sharon? Do you think she plans to kill Aaron? Do you think she's the mastermind behind the impending death of Aaron?
Next chapter comes up on Saturday.
As from now on, new episodes come up on Tuesdays and Saturdays.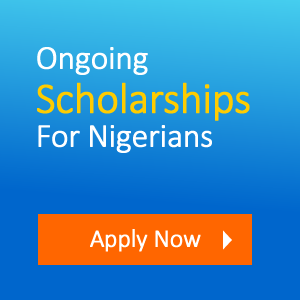 Ebonystory.com
Views (590)
Likes (3)
Comments (3)
Rating (0)